DSAES News
July 21, 2022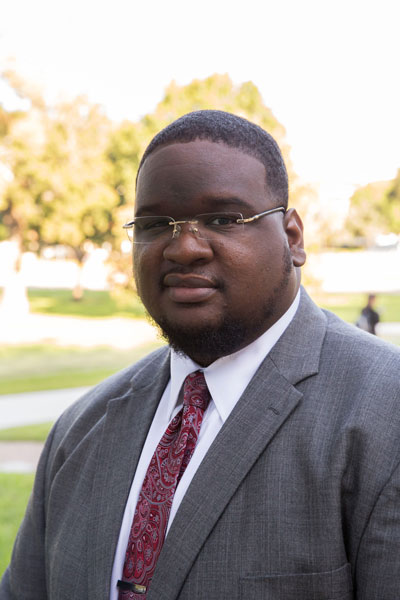 The University of Houston Division of Student Affairs and Enrollment Services welcomes Jeremy Lane as director of student recruitment, effective Oct. 2, 2017.
The Office of Admissions new head of recruitment will develop and implement an intentional recruitment strategy that aligns with the University's vision. Lane will lead a growing team of dynamic admissions professionals who represent the UH at recruitment activities around the world. As director, he also will cultivate relationships with community organizations, school counselors, community college advisors and the UH community.
"I love the city of Houston. And when I came on campus to experience the University for myself, I knew it would be a right fit for me," said Lane, a Flint Michigan native.
"Best fit, experience, learning, engagement and growth" is the core of his philosophy for student success.
"We want to make sure students are finding a place where they can see themselves learning . . . where they are going to be comfortable with the campus experience . . . where they can take what they've learned in the classroom and put it into the real world . . . and where they can leave the University as a better person. We want to give them whatever it takes to grow and become better," he explained.
Before joining UH, Lane served as Langston University's admissions, recruitment and outreach programs director and oversaw the recruitment and enrollment of the largest class in that institution's history. At the University of Cincinnati, he increased first-time in college freshmen and transfer student admissions applications in his assigned region and enrollment increased by 6 percent.
Lane earned his master's degree in adult and higher education from Morehead State University and his bachelor's degree in public administration from Kentucky State University. He is a member of the National Association for College Admissions Counseling, the American Association of Collegiate Registrars and Admissions Officers and the Collegiate Information and Visitors Services Association.
"Jeremy has shown tremendous leadership in the field of college admissions and brings a strong track record of creating pathways for helping students get to college. He is a critical piece to the strategic vision of being a tier-one level admissions department at a nationally recognized public research university," said Executive Director of Admissions Mardell Maxwell.
About the Office of Admissions
The University of Houston Office of Admissions helps prospective students become future Cougars! Admissions guides students and visitors with recruitment efforts, campus tours and events, admissions processing and transitioning accepted students into the UH community.