DSAES News
July 21, 2022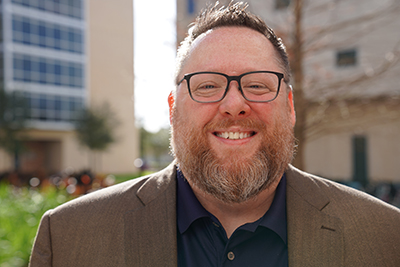 January 11, 2017
Don Yackley, Executive Director for Student Housing and Residential Life, has been appointed as a faculty member for the Association of College and University Housing Officers International (ACUHO-I) National Housing Training Institute. As a faculty member, Yackley will serve as a guide, mentor and educator for institute participants.
"It is an honor to be chosen and be given the opportunity to work with up-and-coming housing professionals. I have a lot of gratitude to ACUHO-I for allowing me this opportunity to give back to the field which has given so much to me professionally and personally."
Developed in 1991, the National Housing Training Institute (NHTI) provides a thorough and intensive professional development experience for professionals with three to seven years of full-time experience who are looking to further their careers in the student housing field. NHTI participants meet and interact with other colleagues, establish mentor relationships with experts in the field, create professional development plans, and gain skills and competencies needed to meet the current and future demands of the profession.
"I am excited that Don's skills have been recognized at the national level," mentioned. I am certain that his insight and expertise will contribute to the development of residential-life professionals in the institute."
Yackley will begin his faculty appointment with training and planning and the NHTI will take place June 2017.
About the Association of College and University Housing Officers International
ACUHO-I members believe in developing exceptional residential experiences at colleges, universities, and other post-secondary institutions around the world. Its members include thousands of campus housing professionals who work at almost 1,000 campuses located around the world, as well as more than 250 companies and organizations whose products and services support the profession's needs. ACUHO-I provides its members with innovative, value-driven events, publications, research, career services, and online professional development as well as valuable networking opportunities. It helps our members better themselves and their institutions in their efforts to provide their residents dynamic living environments.