DSAES News
July 21, 2022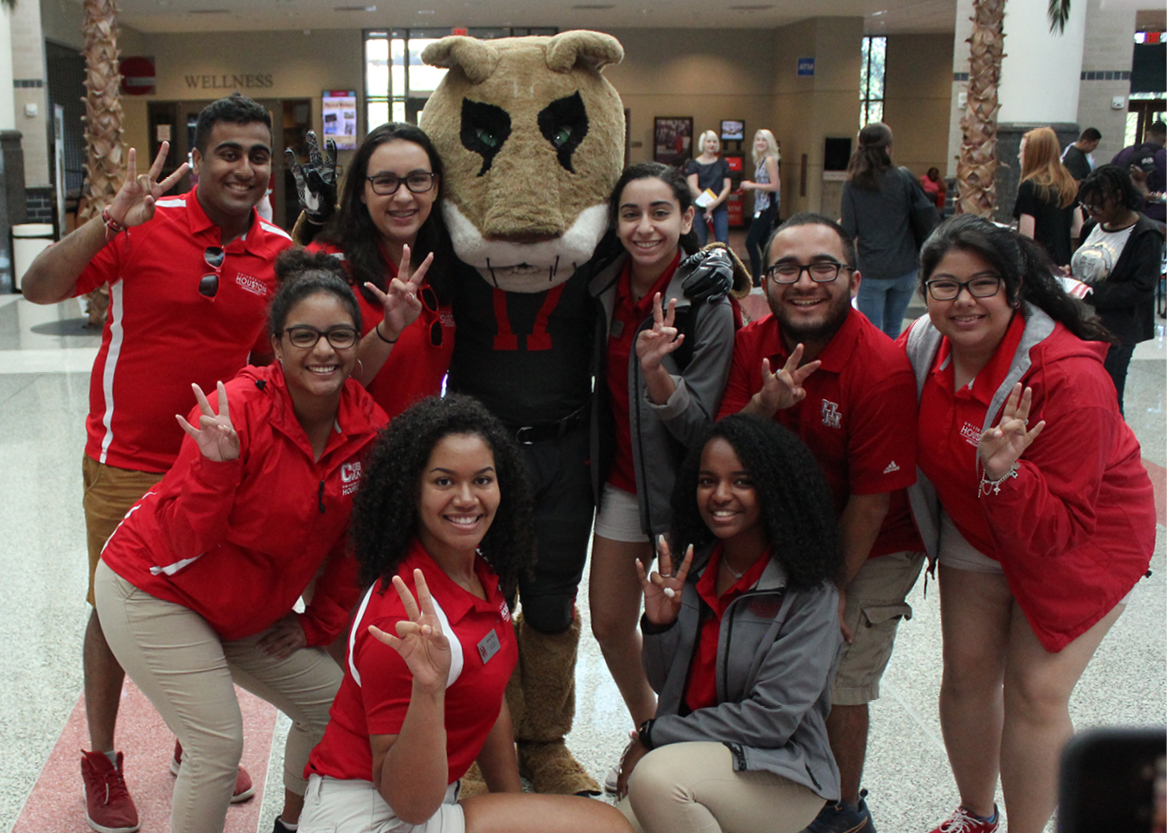 Since joining the Admissions team as Executive Director in March of 2017, Mardell Maxwell is transforming the department to meet the needs of the growing student population at the University of Houston. By infusing customer service into staff culture, interfacing strategically with campus partners and implementing some innovative recruiting techniques, UH can continue its growth from total enrollment crossing 45,000 students for the first time in the history of the university.
"Not being from Texas, what stands out is how accommodating, and hospitable people are in Houston," said Mardell. "The way that I felt as a new employee is how many of our prospective students feel about their college search. I want to be able to leverage this element of fit, of belonging, and community, which are all things that are an advantage for us at the University."
Being Extraordinary in the People Business
Mardell believes that a competitive advantage for the University of Houston is to be extraordinary in the people business. With a focus on customer service, the Admissions team can make a positive impact through the college search experience while recruiting and developing a dynamic team to meet the goal of being a nationally recognized public research university.
"I challenge the staff to think of a company, service or product that they are loyal to.  Think about why there is so much loyalty to that brand or product. For me, I love Southwest Airlines and Starbucks Coffee. These companies are radical about customer service. They offer a great product, and the experience is customer-centric. They are not only great in their respective industries, but they are extraordinary in the people business.  Our vision is to be extraordinary to those who seek higher education."
In speaking of competitive advantage, Mardell highlights the importance of building a great team to create an environment where students feel as though UH is a good fit for them.
"We want to be able to bring in staff members who understand their craft and also have a passion for the people. The department recently welcomed a new Director of Recruitment, Jeremy Lane. We will begin a search to fill the Director of Processing position, along with a new group of assistant directors, who will focus on training and develop the staff.
Adjustments to Admissions Dates and Deadlines
The Admissions team took the time to assess what has been happening nationally regarding getting students to apply to college earlier and decided to take the initiative to change some key admissions dates and deadlines. These small adjustments allow Admissions to have more time to educate and connect with students on everything from completing their application to applying for financial aid.
"With the application opening for the FAFSA as early as October 1, students are encouraged to start the process earlier; giving them more time for college planning. There's this shift of trying to get students to move earlier in the planning process, to get parents and guardians involved, and also encourage school counselors to have conversations about college earlier with students. For us at

 

UH, it's an opportunity to move with the pace that is happening nationally to get students to think and plan for college earlier."
According to Mardell, 87% of the applicant pool is complete by December 1, and 95% is complete by February 1. One of the big deadlines for Admissions is the fall 2018 freshman application deadline which used to be June 30 and is now June 15. Additionally, the transfer deadline was July 7 and has been moved to June 30.
"What we're seeing with both the freshman and transfer deadlines is that we're starting to slowly shift expectations for our incoming students. With the impacts of Hurricane Harvey on the Houston community, we understand that this year is going to be different. What we're already seeing with students in the Houston area is that college, right now, is not something that is on their mind. In other parts of Texas, students are already applying, having conversations with their school counselors, or attending college fairs, specifically those students from the Dallas area, Panhandle and central parts of Texas. I expect that in early winter we will see a big swing in students turning their attention and focus towards college."
In his first year of leading the Office of Admissions, Mardell Maxwell has focused on building a foundation around accuracy, speed and customer service. With a framework of intentional hiring and training, responsiveness and connection, the Admissions team is on a trajectory to continue to increase enrollment year after year and to recruit the best students from all over the world.