DSAES News
July 21, 2022
During the fall semester, Campus Solutions Services welcomed Eddie Simpson and Alina Longoria to their growing team.
Eddie Simpson joined the Campus Solutions Services team on September 1, 2016, by way of University of Houston-Downtown, to serve as a member of the implementation team that will assist in migrating University of Houston-Downtown from Banner to PeopleSoft. Eddie will provide assistance and leadership in integration of system design and components in the areas of Student Records, Admissions and Academic Advising, along with providing production support to the UH System for Academic Advising.
Eddie brings over seven years of higher education experience to the Campus Solutions Services team. From 2009-2014, Eddie worked at San Jacinto College, where he held positions in Enrollment Services, Financial Aid, Upward Bound-Math and Science, and Educational Planning and Counseling. While at San Jacinto College, Eddie served as the part-time and work-study supervisor and gave numerous presentations at new student orientation, community events and school districts. Topics covered in those presentations included financial aid, financial literacy, degrees and majors, how students apply to jobs and life after school. Since November 2014, Eddie worked at University of Houston-Downtown as a Functional Analyst where he provided support and resolved issues related to graduation requirements, prerequisites, transfer guides and courses, records and enrollment.
Eddie holds a Bachelors of Communication Studies from Northwestern University, a Master's of Business Administration (Corporate Finance - Concentration) from Walden University and a Master's of Science in Information Technology (Cyber Security - Concentration) from Florida Institute of Technology. Eddie is passionate about helping people and organizations reach their fullest potential. He is a person who embraces change and is a willing participant to thinking outside of the box of how things have always been done.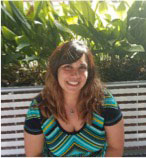 Alina Longoria joined the Campus Solutions Services team on October 10, 2016 as an Application Lead for Financial Aid and Student Financials in production support.
Alina has over 11 years of higher education experience from the Lone Star College System. She started out in the Financial Aid department as an advisor and progressively worked her way up to a manager at the system level. Alina was involved in the PeopleSoft implementation at Lone Star and will be assisting with the PeopleSoft implementation in Financial Aid for the University of Houston-Downtown.
Alina holds a Master's of Arts in Higher Education Administration from Sam Houston State University, a Bachelor of Science from University of Houston-Downtown and an Associate of Arts from Lone Star College.
Join us in welcoming Eddie and Alina to the Division of Student Affairs and Enrollment Services.