DSAES News
July 21, 2022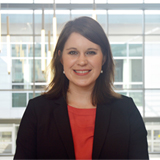 Lauren Brandewie
Career Counselor and liaison for the Conrad N. Hilton College of Hotel and Restaurant Management and the Gerald D. Hines College of Architecture
Lauren Brandewie joins University Career Services as a Career Counselor and liaison for the Conrad N. Hilton College of Hotel and Restaurant Management and the Gerald D. Hines College of Architecture. She has over four years of experience advising and counseling students, and is pursuing her License as a Professional Counselor. Lauren holds a Master of Education with a focus in counseling in higher education and a Bachelor of Science in Communications from The University of Texas.
During her master's program, Lauren assisted students through Student Emergency Services at The University of Texas, and with Career Services at Texas State University in San Marcos. She also served diverse students and alumni at North American University in Houston, as a Career Services Specialist. Lauren's previous experience also includes working with orientation programs at The University of Texas as an Orientation Advisor, leading diversity programs, and planning conferences for international clients. Lauren is dedicated to assisting international students, while providing career services that allows all students to learn about their options in order to help them identify and reach their career goals.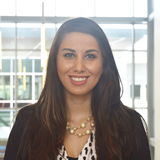 Donah Justice
Career Counselor and liaison for the College of Education and Graduate School of Social Work
Donah Justice is the new liaison for the College of Education and Graduate School of Social Work. She is passionate about assisting students in strengthening their resumes and cover letters, preparing for interviews, and finding internship opportunities. Additionally, Donah guides students through the career exploration process to help students find a major or profession that is the best fit for them.
Her previous experience includes interning at the University of Houston Career Services office. As an intern, Donah assisted students during the walk-in-hours with resume reviews and interview prep. She also conducted presentations on different career topics such as Readiness to Reveal, Dress for Success, and How to be Real in your Job Search. Along with interning at UCS, Donah was also a graduate assistant at the University Of Houston Office of Admissions. As an on-call counselor she informed freshman, transfer, and international students about University of Houston's admissions requirements. Before coming to University of Houston, Donah was college advisor with Advise TX at The University of Texas at Austin. As a college advisor she guided high school students in deciding what college and major they wanted to pursue after graduation.
Donah is a recent graduate of the Master of Education in Counseling program at University of Houston. She is also an alumna of The University of Texas at Austin where she received her Bachelor of Arts in Psychology.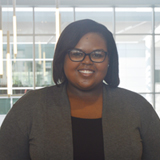 TaShiqua Loston
Recruiting Coordinator
TaShiqua Loston joins University Career Services as the Recruiting Coordinator where she oversees the College Work-Study program, connects recruiters with potential job candidates, and engages employers with University Career Services through strategic outreach and marketing efforts.
She received her Bachelor of Science in Psychology from the University of Houston – Downtown where she developed her passion for recruitment. TaShiqua has over four years of experience specializing in full cycle recruitment. Her years of experience include talent acquisition, career development, establishing compliance and hiring standards, position marketing and developing hiring initiatives. She is most fulfilled when assisting others in obtaining meaningful career paths and mutually beneficial relationships.
Join us as we welcome Lauren, Donah and TaShiqua to the Division of Student Affairs and Enrollment Services.