DSAES News
July 21, 2022
Several departments within the Division of Student Affairs and Enrollment Services are excited to introduce new staff to their teams.
Administration and Finance
Lisa Berry
Director of Central Business Services
Lisa Berry is the new Director of Central Business Services for the Division of Administration and Finance, effective March 2016. Lisa began working in the University of Houston System Internal Auditing Department in 2008 and has approximately 4 years of combined experience in internal auditing, financial reporting, and accounting from the industry. She received a B.B.A. in Accounting and a M.S. degree in Accounting from the University of Houston. In addition to being a member of the Institute of Internal Auditors and the Association of Certified Fraud Examiners, Lisa is a Certified Internal Auditor (CIA) and a Certified Fraud Examiner (CFE). She also teaches Enterprise Risk Management at the University of Houston Bauer College of Business.
---
Admissions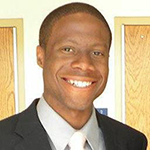 Charles Miles
Coordinator of Multicultural Recruitment
As an Admissions Counselor, Charles Miles will assist the Admissions team with strategic initiatives to ensure that the University continues to recruit a diverse student population. A native Houstonian and graduate of Lamar High School, Charles received his bachelor's degree from the University of Texas at San Antonio where he also served as the Houston Regional Admissions Counselor. Charles will be responsible for monitoring the progress of recruitment efforts and cultivating positive relationships with future Cougars.
Farcett Patrick
Dallas/Fort Worth Regional Admissions Coordinator
Farcett Patrick is one of UH's two regional admissions officers based in the Dallas/Fort Worth metroplex. A graduate of Baylor University, Farcett initially used her Bachelor of Science in Education degree to pursue a career in elementary education for nine years before moving into higher education. Farcett worked with a nonprofit organization and with The Princeton Review as a contractual college readiness advisor for four years in the Dallas Independent School District. Farcett looks forward to her position as a regional admissions coordinator for the University of Houston and is eager to build effective relationships with the students, staff and the admissions team.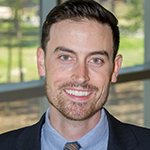 Richard Walsh
Assistant Director of Freshman Admissions
Richard Walsh will serve the University of Houston as the Assistant Director of Freshman Admissions. Before starting with UH in February, Richard worked for the Lone Star College System's Kingwood campus where he oversaw outreach, recruitment, transition and first-year programs. He has lived in Houston for nearly five years after moving from Boston, Massachusetts, where he earned his Master's Degree in Administration of Higher Education from Suffolk University and completed an AmeriCorps year of service at Lesley University in Cambridge, Massachusetts. Richard is excited to be working with a wonderful team of professionals that share a common goal of bringing students into the University of Houston and ensuring that they are prepared to succeed in their educational pursuits.
---
Campus Recreation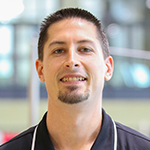 Matthew Gholson
Aquatics Coordinator
Matthew Gholson joined the Department of Campus Recreation as the Aquatics Coordinator for Special Events in February 2016. Matthew is responsible for aquatic special events in the Aquatic facilities in the Campus Recreation and Wellness Center and will continue to build the youth and adult swim lesson program. Gholson's knowledge stems from five years of various aquatic management experiences after earning a Bachelor of Science in Kinesiology with a Minor in Information Technology from Stephen F. Austin State University. In addition to being American Red Cross certified in CPR/AED for the Professional Rescuer, Lifeguard and First Aid, Matthew is certified as a Lifeguard Instructor and as a Water Safety Instructor. He also earned his Aquatic Facility Operator certification and USA Swimming Coach certification.