DSAES News
July 21, 2022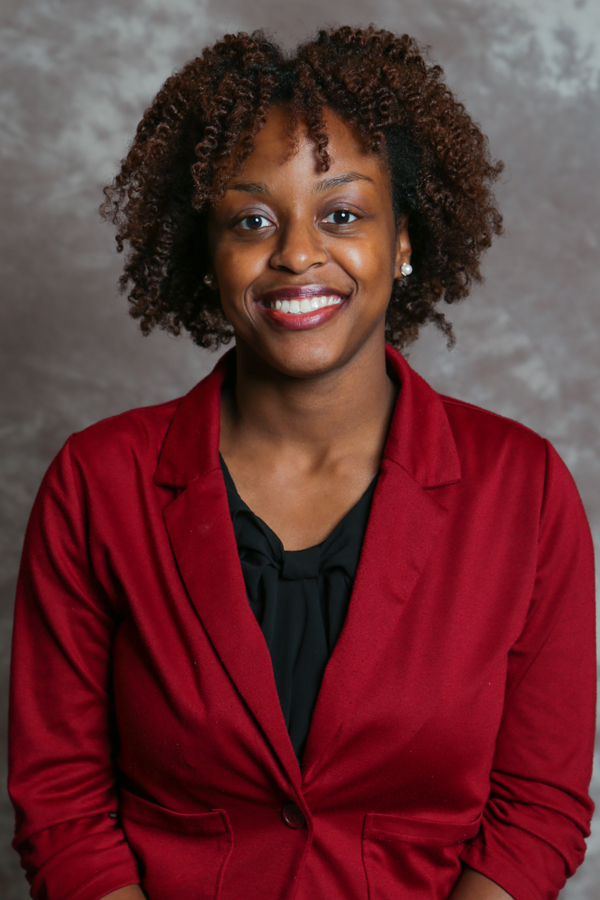 Jamesia King joined the Urban Experience Program as Program Coordinator September 20, 2016. In this role, she will empower the UH community to support diversity in education by collaborating with campus partners and coordinating program activities to promote student success. In addition, Ms. King will address the needs and strengths specific to each student by providing academic, financial, personal and career advisement. A few signature programs she will oversee for the Urban Experience Program are Hispanic Heritage Celebration, Frontier Fiesta and Summer Bridge. Jamesia will also work alongside K-12 community partners such as YES Prep, Knowledge Is Power Program (KIPP) and One Goal.
Jamesia received her Bachelor of Arts degree in Psychology from Spelman College in Atlanta, GA. She also holds a Master of Arts in African American Studies with a concentration in Community Empowerment from Georgia State University. She is committed to serving as a change agent and advocate for educational equality. In July 2011, Jamesia was named Program Assistant for the John H. Hopps Jr. Research Scholars Program at Morehouse College. This program, funded by the U.S. Department of Defense, is nationally recognized for its success in increasing the number of minority PhD students in the STEM disciplines. While at Morehouse College, Jamesia played a major role in the planning and execution of a variety of major events. Notably, she coordinated an Annual Spring Break Graduate School tour to Washington, DC and Baltimore, MD. This week-long excursion, consisting of approximately 60 students and 12 staff chaperones, included a tour of the White House, a visit to the office of Georgia Congressman John Lewis, and visits to four graduate schools. In addition to coordinating events, Ms. King often chaperoned on several trips. The success of the program's activities was tightly linked to Ms. King's professional approach to efficient planning and administrative skills.
In addition to her work experience in higher education, Jamesia also participated in the Children's Defense Fund and Young Adult Leadership Training (YALT) in 2012 and 2014 where she had the opportunity to connect with educators and servant leader advocates committed to improving the lives of youth in America. As a Houston native, Jamesia is excited to advise and empower students to be successful here on the UH campus through her role as Program Coordinator with the Urban Experience Program.
Please join us in welcoming Jamesia King to the Division of Student Affairs and Enrollment Services.