DSAES News
July 21, 2022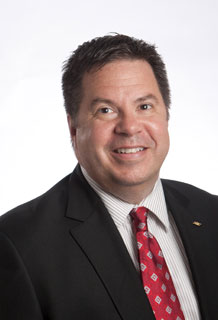 Dan Maxwell, Associate Vice President for Student Affairs has been selected to receive the 2016 NASPA Region III James E. Scott Mid-Level Student Affairs Professional Award.
This award recognizes individuals who have made significant contributions to student affairs and demonstrated expertise in establishing a campus environment that encourages student learning and personal development. Recipients of this award are celebrated for their role in contributing to the development of innovative and responsive services and programs that address the ever-changing needs of students.
"One of Dan's strengths is his ability to relate well with people and build strong, collaborative relationships. He is always willing to give 110% and expects no more of others than he is prepared to give himself. Dan's commitment to student success and student engagement is contagious and I can think of no one more deserving of this award than him."
Having been involved in NASPA for more than two decades, Dan served on the AVP Pre-Conference Committee for the 2016 NASPA conference and was recently selected to serve on the AVP Steering Committee in order to address and advocate for the varying needs of those at the AVP level. Maxwell has served as a NASPA program proposal reviewer, presented at numerous conferences over the years and was a participant in the NASPA Aspiring Student Affairs Officers conference.
Maxwell will be formally recognized during the Region III Summer Symposium taking place June 11-15, 2016 in Pigeon Forge, Tennessee.
About NASPA
NASPA is the leading association for the advancement, health, and sustainability of the student affairs profession. The organization's work provides high-quality professional development, advocacy, and research for 13,000 members in all 50 states, 25 countries, and 8 U.S. territories.