DSAES News
July 21, 2022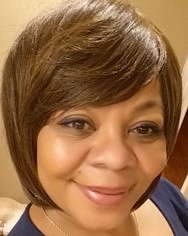 Wanda Hill-Crumble, Administrative Assistant
Wanda Hill-Crumble joined the Division of Student Affairs and Enrollment Services as an Administrative Assistant with Campus Solutions Services on October 1, 2015. In addition to managing the Executive Director's calendar, Wanda will serve as the department property management custodian and assist with the facilitation and execution of administrative responsibilities throughout Campus Solutions. She is responsible for training room calendar maintenance, preparation of correspondence, coordination of travel arrangements, facilitation of meeting arrangements, procurement of department goods, processing of visit requests, department payroll, and monitoring of all action and signature items.
Wanda's tenure of 17 years at the University of Houston has contributed to her broad knowledge of business practices and operational procedures within the University, allowing her to tailor her experience to meet the needs of her team and support various university clients and visitors. She has worked in the UH Central Admissions, Registrar's and Campus Recreation Offices. In her most recent role, Wanda worked as a Financial Coordinator in the Business Services II Office under the UH Central Division of Administration and Finance.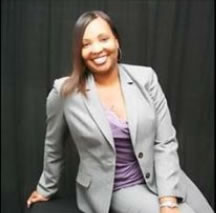 Rachel Honora, Functional Analyst IV
Rachel Honora joined the Campus Solutions Services team on October 19, 2015 as a Functional Analyst. Rachel provides senior level support and analysis for Enterprise Resource Planning (ERP) modules and implements system modifications and upgrades to enhance functionality of assigned ERP applications.
In addition to providing production support for the Admissions and Student Recruitment modules, Rachel will resolve complex system issues reported by University of Houston System business owners, draft business case documents and specifications, perform preliminary and cursory testing, and recommend improvements.
Since arriving at the University of Houston in 2000, Rachel has served in various roles within the Office of the University Registrar. In her previous role as Assistant Registrar, she was responsible for overseeing operations, customer service, and providing leadership and guidance to full-time staff and work-study students at the Welcome Center. Rachel has eight years of experience with PeopleSoft Campus Solutions as a functional and business operations expert in Student Records, with experience within the Admissions, Advising, Campus Community, and Student Financials modules as well.
Rachel holds both a Master of Strategic Leadership and a Bachelor of Business from LeTourneau University.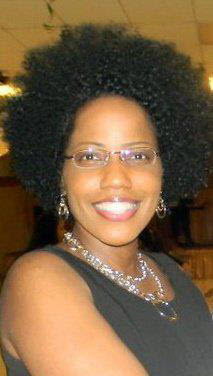 Kimberley Monroe, New Application Lead
Kimberly Monroe is the New Application Lead for Campus Solutions Services and provides project leadership for new development and enhancements of PeopleSoft Student Records and Academic Advisement modules.
Kimberly brings 19 years of higher education experience and has served in various instructional, student services, and information technology roles with North Harris College, Houston Community College, The University of Houston-Downtown, and The University of Texas Health Science Center. Kimberley's PeopleSoft Campus Solutions experience spans 13 years, and she has recently gained experience with PeopleSoft Financials Supply Chain Management.
Kimberley's Master of Science in Professional Writing and Technical Communication, from the University of Houston-Downtown, complements her professional experience with advanced studies in communication ethics, rhetorical analysis, instructional design, usability research, and project management. She also earned her Bachelor of Science from the University of Houston-Downtown and an Associate of Arts from North Harris College. Kimberley is a member of the Society for Technical Communication and the Project Management Institute.