DSAES News
July 21, 2022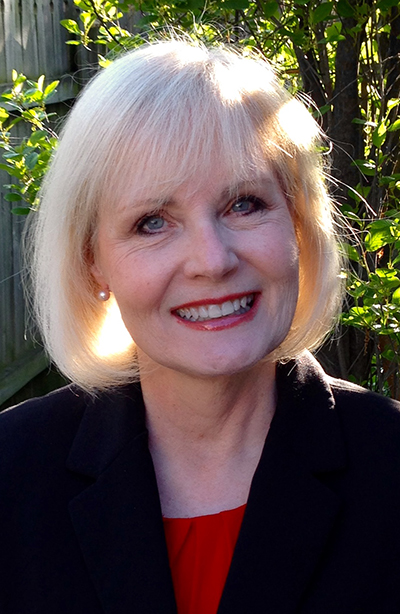 May 26, 2016 - Briget Jans will join the Division of Student Affairs and Enrollment Services as the executive director of Scholarships and Financial Aid effective June 1, 2016. Reporting to the associate vice president for Enrollment Services, she will lead the overall student financial aid and scholarship department in support of the University's mission, enrollment and retention goals and ensure compliance with all local, state and federal rules, regulations and statutes.
As the new executive director of Scholarships and Financial Aid (SFA), Jans will be responsible for the administration of all private, institutional and federal financial aid and scholarship programs, as well as the development of strategic initiatives for the department in alignment with the strategic initiatives of the division and the University. As a member of the Enrollment Services leadership team, Jans will develop relationships with and advise deans, directors, staff, and faculty on fiscal and academic financial aid and scholarship matters and ensure that outstanding customer service is provided to all students and campus clients.
Jans brings approximately 30 years of experience in higher education administration and financial resource management. She most recently served as the director of Financial Aid Compliance at DePaul University, which is a private, not-for-profit doctoral institution enrolling 24,000 students. At DePaul, she was responsible for monitoring federal, state and institutional regulations related to student financial aid programs totaling $480 million and ensuring compliance with those requirements.  Jans previously worked for the United States Department of Education as an institutional review specialist, the School of the Art Institute of Chicago (SAIC) as an assistant director of Student Financial Services, and USA Funds Services/Sallie Mae as a national account manager.
Jans received her Juris Doctorate from the Drake University Law School. She also holds a Master of Science in Education Administration and Policy Study and a Bachelor of Philosophy in Communication Studies from Northwestern University.
"We are very excited to have Briget join the University of Houston Office of Scholarships and Financial Aid.  She brings a unique perspective to this work due to her different experiences in traditional university financial aid offices, working for the federal Department of Education in compliance and positions with Sallie Mae along with holding a juris doctorate. We know she will be a great addition to our staff," said Mara Affre, associate vice president of Enrollment Services, UH.
Please join the Division of Student Affairs and Enrollment Services in welcoming Jans to the University of Houston.