DSAES News
July 21, 2022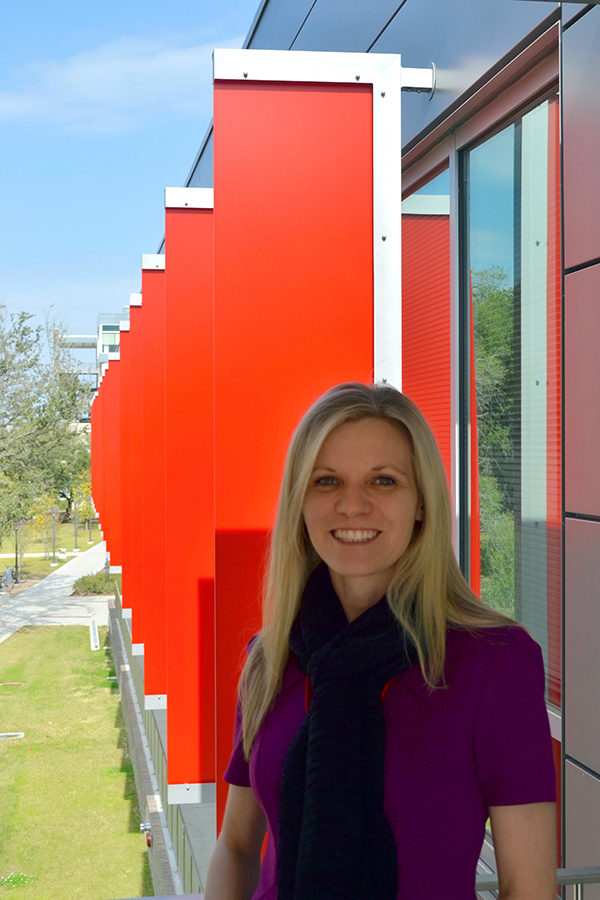 February 1, 2016 - Andrea Mitchen joins the Division of Student Affairs and Enrollment Services as an assistant dean of students. Andrea's Dean of Students Office portfolio will include oversight of Parent and Family programs, Commuter Student Services and the University's annual Family Weekend event. Andrea will also work with departmental assessment initiatives, counsel students as a Student Advocacy problem-solver, and serve as a conduct process Hearing Officer as needed.
Andrea has over 10 years of experience in higher education administration, most recently serving as the First Year Experience coordinator at San Jacinto College. In that role, Andrea was responsible for coordinating over 45 orientation sessions annually, developing college retention initiatives, and serving as a manager on the Dean of Student Development management team. Prior to her time at San Jacinto, Andrea's higher education experience included five and half years in Greek life at The University of Texas at Austin, where she served as the assistant director.
Andrea serves on the Board of Directors for the Texas Association of College and University Personnel Administrators (TACUSPA) as the director of assessment and is a member of Leadership Development Committee for the National Association of Orientation, Transition, and Retention (NODA). Andrea holds a Bachelor of Arts in Psychology from Winthrop University and a Master of Arts in Student Affairs Administration in Higher Education Administration from Ball State University.
Please join the Division of Student Affairs and Enrollment Services in welcoming Andrea Mitchen to the University of Houston!