DSAES News
July 21, 2022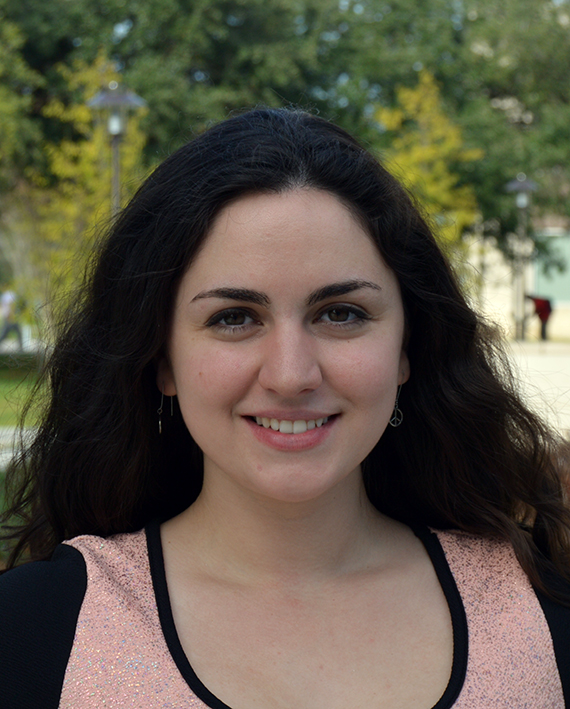 Laura McGuire joined UH Wellness as the Sexual Violence Prevention and Education program manager effective December 1, 2015. UH Wellness seeks to empower the campus community to make healthy choices across all dimensions of wellness through evidence-based programs and services that contribute to student success. The department serves as a complement to the other health and wellness within the Division that takes a holistic approach to offering programs and services that address the mind, body, and spirit.
The Sexual Violence Prevention and Education (SVPE) program manager is responsible for the coordination, and assessment of the university-wide sexual violence prevention and education at the University of Houston. Laura will work to create multi-disciplinary violence awareness and risk reduction programming in regards to sexual assault, relationship violence, stalking, and bystander intervention. She will also serve as the liaison with university departments, academic departments, and student organizations.
Laura recently successfully defended her dissertation entitled Seen but Not Heard: Pathways to Improve Inclusion of LGBT Persons and Sexual Trauma Survivors in Sexual Health Education for her doctorate in Educational Leadership for Change from Fielding Graduate University. She earned a Bachelor of Arts in Social Sciences from Thomas Edison State College in 2012, and graduated with the Arnold Fletcher Award. She has worked as a holistic health instructor for the past eight years, where she also has educated diverse groups on sexual violence prevention and sexual health. Laura is certified with the Florida Department of Education in grades 6-12 social studies and k-12 health education. She taught at-promise teen girls throughout Florida at St. Gerard's Campus and PACE Center for Girls where she also worked as a Training Specialist. Laura is a member of the American Association of Sexuality Educators, Counselors, and Therapists. She is thrilled to be working in her dream job in her favorite city.
"We are thrilled to have Laura joining the team here at UH Wellness and the larger University of Houston campus community. Her experience and personality are perfectly aligned to build new partnerships across campus and expand our education around these issues. It is critical that the University of Houston be at the forefront of creating and sustaining a culture of respect and dignity – and I believe Laura will exceed in doing that," said Dr. Patrick Lukingbeal, director of UH Wellness.
Please join us in welcoming Laura to the Division of Student Affairs and Enrollment Services.