DSAES News
July 21, 2022
The Division of Student Affairs and Enrollment Services will host its annual fall address on Thursday, October 15, 2015, in the Student Center Houston Room at 9:00 am and 1:30 pm. The fall address provides an opportunity for Dr. Richard Walker, vice chancellor/vice president for Student Affairs and Enrollment Services, to present his "State of the Division" and for all members of the division to participate in a division-wide in-service program.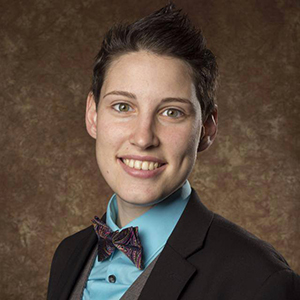 Dr. Walker's "State of the Division" will provide highlights from the division's accomplishments during the 2014-15 school year and share his vision and expectations for the 2015-16 school year. Following his "State of the Division" address, Dr. Walker will welcome Jamie Piperato, who will host our in-service program with a workshop titled, "Why YOU Matter: Building Leaders that Cultivate Organizational Success."
Jamie (JP) will facilitate an interactive workshop that emphasizes the importance of individual contributions and the impact one may have on the overall success of an organization. She will facilitate activities that require participants to reflect upon their strengths and weaknesses, motivation, and their role in promoting student success. By the end of the workshop, participants will understand why THEY matter and how success is an achievable goal.
As higher education professionals, we serve others by trying to create environments where our constituents have the best opportunity to succeed. It is vital for employees to understand their role in accomplishing organizational success. Staff and students will leave JP's workshop with the understanding of interconnectedness and their responsibility to nurture five elements of organizational success: (1) leadership; (2) innovation; (3) execution; (4) accountability; and (5) culture.
JP is a national student affairs speaker and consultant. She identifies with feminine pronouns (i.e., her, her(s), and herself). She is an educator, social justice advocate, optimist, longboarder and an outdoorsy, granoli-type. She is most comfortable center stage in a crowded room wearing a bow-tie and loves encouraging others to step outside their comfort zone.
JP has extensive experience working in higher education as a student affairs professional in the areas of multicultural education, LGBTQ services, leadership, career development, and residential living. She received her bachelor of science at SUNY Cortland in kinesiology with a concentration in sports studies and a master's degree in student affairs in higher education at Indiana University of Pennsylvania. JP has worked in various roles at multiple institutions of higher education. All of her past positions have focused on educating faculty, staff and students on topics involving equity and inclusion. We look forward to having JP on our campus.