DSAES News
July 21, 2022
May 2nd, 2014 - University Career Services is pleased to announce additions to the professional staff: Mona Davis, Rayna Anderson, and Sydney Botelho.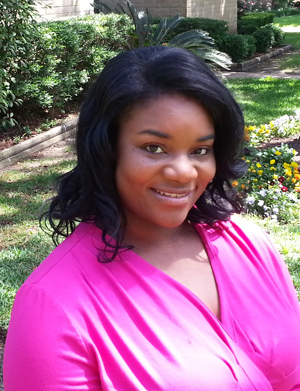 Mona Davis will join the team on Monday as the office coordinator. In her role, Mona will provide oversight to the front desk and reception area operations, provide direct support to the executive director and the student employment coordinator, support the posting of new employment opportunities and serve as the department's social media coordinator. Mona will also provide assistance in the supervision of the student employee staff.
Prior to joining the University Career Services team, Mona served as the clinical administrative coordinator at UnitedHealth Group, the design center coordinator/administrative assistant at Wisenbaker Builder Services, and an administrative assistant at Perry Homes Design Center. Mona's extensive background in client services, office, and support services, and her organizational skills will serve the department very well. In previous roles, Mona has successfully exceeded established productivity and quality standards, conducted training seminars, been recognized for her effective service, and been the go-to person for top-notch customer service. Mona has completed two years of coursework at Texas Southern University and an additional semester at the University of Houston- Downtown in pursuit of a Bachelor of Science in Psychology; she plans to complete and earn her degree at the University of Houston.
Rayna A. Anderson will join the staff on June 9, 2014, and Sydney Botelho will join the staff on June 16, 2014, as career counselors. As members of the counseling team, Rayna and Sydney will work directly with students and alumni to identify vocational interests, personality preferences, and ideal work environments; explore what careers complement a particular degree/major; critique resumes, discuss expectations in an interview, and plan for an effective job search. Rayna will also serve as a liaison with the College of Liberal Arts and Social Sciences while Sydney will serve as an alumni career counselor. They will also facilitate career workshops and events.
Rayna most recently served as a career advisor/post-graduate fellow at Elon University (Elon, NC) for the Student Professional Development Center, where her duties included advising undergraduate and alumni students on job strategies, administering and interpreting assessment instruments, collaborating with the Residence Life staff to implement target programs, and conducting classroom presentations on various career development topics. In addition, Rayna served as an instructor for the Transition Strategies (1-credit course) and an advisor to the S.M.A.R.T. Mentoring Program. Prior to her work at Elon College, Rayna served as a job search coach/graduate assistant for the Louisiana State University Career Services office. Rayna holds a master's degree in Higher Education and Student Affairs from Louisiana State University and a Bachelor of Science in Health Studies with a major in Healthcare Management and Marketing.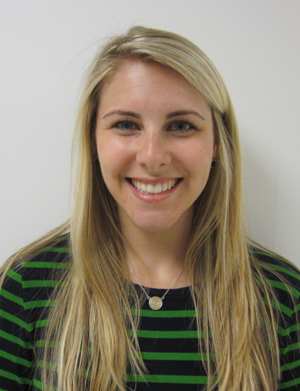 Sydney most recently served as the assistant director for the Office of Pre-Professional Advising for the University of South Carolina (Columbia, SC). Prior to that appointment in May 2013, she was the program coordinator/advisor in the office from 2010 – 2013. In her most recent role, Sydney's duties included advising pre-professional students throughout their undergraduate and alumni years, and coordinated and managed events, workshops, fairs, field trips, and summer camps for students. In addition, her duties included building relationships with medical and law professionals, holding mock interviews, and creating marketing information about the office for print, web, and social media. Sydney has also served as an instructor for University 101, the first-year experience class. Prior to her work at the University of South Carolina, Sydney served as an intern strategist for the Tom Sawyer Company and a public relations and marketing assistant at the Lowell General Hospital. Sydney has both her Master of Education in Higher Education and Student Affairs and her Bachelor of Arts in Journalism and Mass Communication from the University of South Carolina.
Please join University Career Services in welcoming Mona, Rayna, and Sydney to the department and the Division of Student Affairs and Enrollment Services.