DSAES News
July 21, 2022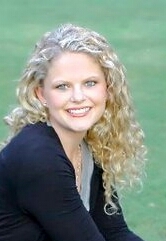 The Office of Admissions is pleased to announce the promotion of Christen Egge to the position of assistant director for Prospective and New Student Programs in the Office of Admissions. In this new position, Christen oversees the supervision of the Welcome Center front-line staff, oversight of the UH Ambassador program, management of prospective student events and campus visits, such as Destination UH, and provides assistance with New Student Conferences.
Christen most recently served as the program coordinator for Prospective and New Student Programs where her duties included working with Orientation Team Leaders as well as oversight of Cougar Preview and family programs for New Student Conferences. She joined the Office of Admissions three years ago as a graduate assistant.
Christen holds a master's degree from the Graduate College of Social Work at the University of Houston. She graduated summa cum laude with a Bachelor of Science in Human Development and Family Studies from UH, where she also earned a certificate in non-profit management. She was an active member of the Honors College and a Terry Scholar. Christen is a member of NODA: The Association for Orientation, Transition and Retention in Higher Education and the Collegiate Information and Visitor Services Association (CIVSA).
Please join the Office of Admissions in congratulating Christen on her promotion and wishing her continued success at our institution.