DSAES News
July 21, 2022
June 3, 2013 - We are pleased to announce that Student Housing & Residential Life has been nominated for the American Marketing Association Higher Education (Team) Marketer of the Year Award. The award honors a professional team that has demonstrated exceptional leadership and achievement in the field of higher education marketing.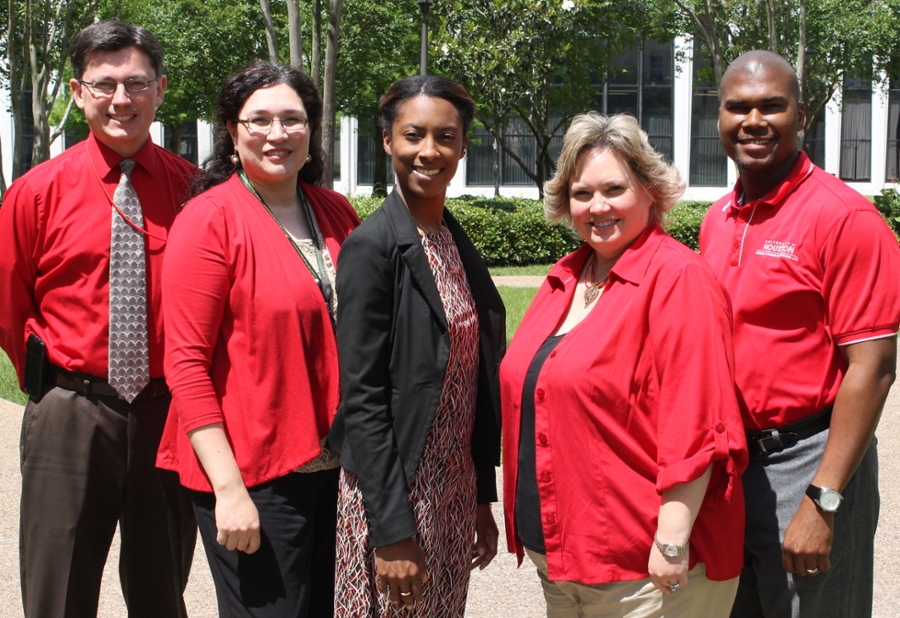 The American Marketing Association (AMA) was established in 1937 by visionaries in marketing and academia. Today, the AMA has grown to be one of the largest marketing associations in the world, with over 30,000 members who work, teach and study in the field of marketing across the globe. As the leading organization for marketers, AMA is the trusted go-to resource for marketers and academics. They are counted on as the most credible marketing resource where members can stay relevant with knowledge, training, and tools to enhance lifelong learning and obtain valuable information and connections.
Student Housing & Residential Life was recognized for their integrated marketing tactics implemented during the 2012-13 school year to enhance the college life experience and grow the University of Houston as a predominantly residential campus. The marketing team includes Maria Honey, Teeba Rose, Ashriel Dunham, Loraine Crutchfield, Richard Zagrzecki, and Amy Iverson. Each member was instrumental in planning and executing digital and print communications components of the overall marketing strategy.
The recipient of the 2013 AMA Higher Education (Team) Marketer of the Year Award will receive:
Complimentary registration for one team representative to the 2013 AMA Symposium for the Marketing of Higher Education conference (held November 10-13; Boston), and a travel grant of up to $1,000 (expenses covered by grant are airfare/train/or car mileage to the conference, hotel, and taxi/car service to/from the airport - original receipts must be provided for reimbursement)
A featured slot in the AMA Thought Leader Webcast series showcasing the winning team's submission
Recognition and award presentation at the Tuesday, November 12th lunch held at the 2013 AMA Symposium for the Marketing of Higher Education Conference
Post-conference recognition via:

The AMA website and other association digital promotions (such as podcasts and AMA TV features)
National, hometown, and business trade publicity
Please join us in congratulating the SHRL marketing team on the nomination and we wish them well in the next phase of the award winner selection process.