DSAES News
July 21, 2022
Jeff Fuller, director of student recruitment at the University of Houston (TX), was voted president-elect of the 2013-2014 Board of Directors of the National Association for College Admission Counseling (NACAC) at the organization's 69th National Conference in Toronto. Nearly 5,000 admission counseling professionals gathered Sept. 19-21, 2013 for the group's first international meeting to discuss counseling trends, research and programming and to elect new members to its 15-member board.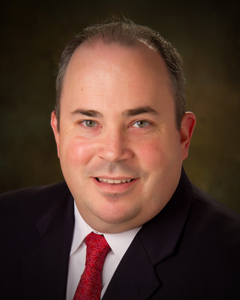 Fuller, a current member of the board, will serve a three-year term. He formerly served as coordinator of NACAC's State and Regional Affiliate Presidents Council, on various association committees, as a NACAC delegate, and as president and treasurer of the Texas Association for College Admission Counseling (TACAC), one of NACAC's 23 state and regional affiliates. At the University of Houston, Fuller helps shape incoming classes of freshmen, transfer and international undergraduate students at the large comprehensive public university where he "works with large student enrollments of first-generation freshmen and transfer students, to calm concerns and fears of undocumented students and parents, to provide a voice for transfer students to show them that a welcoming transfer community exists on college campuses, and to immerse and learn from a global international student population while creating tomorrow's global leaders."
In his statement for office, Fuller said he will use his association and university experiences to lead the organization. "My NACAC board service has allowed me the opportunity to listen to and advocate for our collective membership and be their voice when crafting current NACAC strategic principles that will guide us today and in the future," he said. "There's no question that all of these collective experiences have provided me with the skills and foundation to be an effective NACAC president. "I am fully committed to working with fellow board members to tackle member relations at the grassroots level to engage new professionals in NACAC's work as it continues to move forward in being among the leaders in ensuring student success," Fuller concluded.
Fuller earned a bachelor of arts in journalism and a master of arts in higher education administration degrees from the University of Houston, where he also served as associate director in the office of admission and as president of the University of Houston Staff Council and chair of the Operation School Supplies Committee.
About NACAC: NACAC is an Arlington, VA-based education association of more than 13,000 secondary school counselors, independent counselors, college admission and financial aid officers, enrollment managers, and organizations that work with students as they make the transition from high school to postsecondary education. The association, founded in 1937, is committed to maintaining high standards that foster ethical and social responsibility among those involved in the transition process, as outlined in the NACAC Statement of Principles of Good Practice. More information about NACAC is available at www.nacacnet.org.