DSAES News
July 21, 2022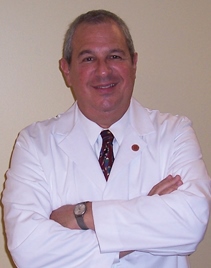 October 4, 2013 - In September 2013, Dr. Scott J. Spear joined the University of Houston as Executive Director/Chief Physician of the University of Houston Health Center. Dr. Spear obtained his B.A. at the University of Texas at Austin and his M.D. at Baylor College of Medicine. He completed pediatrics training at the University of Colorado Hospitals and Children's Hospital of San Francisco, followed by a fellowship in Adolescent Medicine at the University of California San Francisco. Dr. Spear worked as a staff physician at the Student Health Center at UT Austin and served as Director of Clinical Services at University Health Services at the University of Wisconsin-Madison. He has recently been the medical director for several Planned Parenthood affiliates in Texas, Arkansas and Oklahoma.
Dr. Spear is a Fellow of the American College Health Association and is a Fellow of the American Academy of Pediatrics. He has served as a surveyor for the Accreditation Association for Ambulatory Health Care and is the incoming chair of the board of the Association of Reproductive Health Professionals.
"Dr. Spear comes to us with the professional experience from two major university health centers. He is innovative and will be a guiding force as we navigate the waters of health care not only on our campus but within our nation. His keen awareness of what is happening nationally will benefit us locally. I welcome him and do look forward to working with him," said Floyd Robinson, Assistant Vice President for Student Affairs – Health and Wellness.
To read more about Dr. Spear and the Health Center, please visit uh.edu/healthcenter.