DSAES News
July 21, 2022
May 23, 2013 - Pamelyn K. Shefman will join the Division of Student Affairs and Enrollment Services as the Director of Assessment and Planning effective July 8, 2013. Pam brings more than 15 years of experience in Student Affairs work to the position. Currently, Pam is the Coordinator of the BEST START program and an Adjunct Faculty member for the First Year College Success course at Lone Star College –CyFair.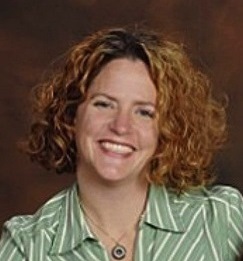 Pam recently completed her course work towards a doctorate in Educational Psychology and Individual Differences with a concentration in Higher Education Administration/Leadership at the University of Houston's College of Education. Her research interests include Assessment and Student Affairs Culture, Financial Aid Counselors at Community Colleges, and Community College Student Loan Borrowing. Pam recently completed a major paper on educational research of assessment as a cultural shift. She holds a Masters of Business Administration from Duquesne University and a Bachelor of Science in Psychology with a minor in Ethics from Carnegie Mellon University.
Prior to starting her doctoral course work on a full-time basis, Pam held the position of Associate Director of the Student Center at Rice University and previously as an Activities Advisor in the Department of Campus Activities at the University of Houston. She has also held positions with Davis and Elkins College, Carnegie Mellon University, the United States Postal Service, and Kvaener Metals.
Pam has led local and system-wide training for QEP assessment and expectations at Lone Star College, initiated student engagement for UH's College of Education Undergraduate Affairs, and served as a facilitator for the Association of College Unions International's (ACUI) Institute for Leadership Education and Development. She is an active member of the Texas Association of College and University Student Personnel Administrators (TACUSPA), the National Association Student Personnel Administrators (NASPA) and ACUI. Pam has also presented at the regional and national level.
"Pam's ability to build collaborative partnerships with students, faculty, and staff in her work will enhance the Division of Student Affairs and Enrollment Services contributions to supporting student success at the University of Houston," said Dan Maxwell, Associate Vice President for Student Affairs.
As the first Director of Assessment and Planning, Pam will coordinate at the Division level all assessment activities, the strategic plan, partnerships with Institutional Research, department/program reviews, contributions to the President's Progress Card, and assist in the accreditation process. In addition, she will advise the Division's Assessment Committee, manage annual reporting, and continue to evolve the culture of assessment throughout the Division.