DSAES News
July 21, 2022
June 13, 2013 - Susan Kimbrough will join Student Housing & Residential Life as the new Associate Director for Residential Life effective July 1, 2013. In her new role, she will be responsible for the students as they are living on campus; specifically by overseeing programming, conduct, community development, and the co-curricular environment. She will also oversee departmental assessment initiatives and support communication for Student Housing & Residential Life.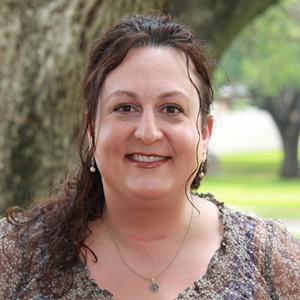 Along with her master's degree in Counseling and 12 years of full-time work in Residential Life, she has significant wellness program and student support-related experience. In her most recent experience at Texas A&M, Susan served as the Program Coordinator of Alcohol and Drug Education Programs in the Offices of the Dean of Student Life. During this time, she managed the administrative and programming operations of the Alcohol and Drug Education Programs office, oversaw the "Back on TRAC" (Treatment, Responsibility, and Accountability on Campus) program, and served as a panel hearing member for Student Conflict Resolution Services.
Prior to this position, she worked as the Coordinator of Residence Life, Department of Residence Life in the Division of Student Affairs. Susan's primary responsibilities included supervising and coordinating Residence Education Staff Training for Community Directors, Graduate Hall Directors, Senior Resident Advisors, and Resident Advisors; she also oversaw all aspects of the Resident Advisor (RA) Development Program for 150 student staff. Susan has also held residence life leadership positions with Spring Hill College and the University of South Alabama.
With teaching experience in her background, Susan has guest lectured on Health and Kinesiology at Texas A&M University and student development issues during Spring Hill College freshmen seminars. She has been involved with many professional organizations, including the National Association of Student Personnel Administrators (NASPA), Southwest Association of College & University Housing Officers (SWACUHO), and Association of College and University Housing Officers International (ACUHO-I). With her experience in counseling and residence life, she has served on committees and delivered presentations related to mental health and leadership development.
Susan holds a Master of Science in Counseling with a concentration in Community Counseling and a Bachelor of Arts in Psychology with a Minor in Sociology from the University of South Alabama. Please join us in welcoming her to the Division.