DSAES News
July 21, 2022
Earlier this month, Daniel Gray, Activities Coordinator in the Center for Student Involvement, was named a Co-Lead Facilitator for the Association of College Union International's (ACUI) Institute for Leadership Education and Development for the 2012 program.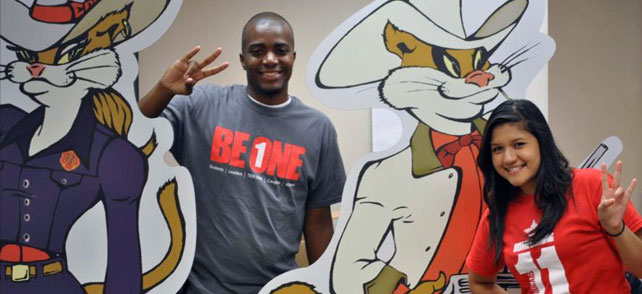 The Institute for Leadership Education and Development (I-LEAD®) is ACUI's premier student program, designed to emphasize the key concept areas of leadership, community development, and change. I-LEAD® offers an opportunity for college students to focus on personal growth and other issues facing our world. The institute prepares students to develop skills that will serve them as leaders in any situation, regardless of role, organization, or environment.
This year's program will be held at the University of Missouri in Columbia, MO on July 15-20, and the 2012 core competencies include communication, intercultural proficiency, leadership, and student learning. Daniel was selected by ACUI from a large pool of strong candidates based on his demonstrated experience and skills in organization, leadership, motivation, and communication. As a member of the facilitation team, he will be charged with helping students become stronger leaders and empowering them to make a positive impact in their communities, regardless of their position on campus.
During this intense, six-day, living-learning experience, the University of Houston Division of Student Affairs is proud to be represented by such a talented staff member.