Keynote Speaker: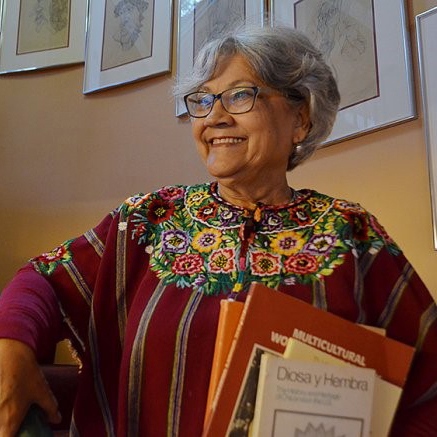 Martha P. Cotera


Author, librarian, and women's rights advocate

Monday, November 6, 2017
Reception: 5:00 – 6:00 p.m. | Rockwell Pavilion in the MD Anderson Library
Lecture & Roundtable Discussion: 6:00 – 8:00 p.m. | UH Cullen Performance Hall
"Pasionarias of 1977: Latinas, Liberation, and Remaking Feminist Citizenship"
About Martha Cotera
Martha Cotera has long been an influencer in Texas politics and historical preservation. Cotera helped shape The University of Texas at Austin's Benson Latin American Collection. Cotera has been honored with the Sor Juana Ines de la Cruz Award; the University of Texas Leadership Award; Outstanding Hispanic Historian Award; the Outstanding Historian in Women's Studies, University of Houston; RAZA Award (Friends of the MACC); the national IMAGE Award; La Luz, 100 most influential Hispanics; and recently, the National Chicano Studies/ Estrella Award for leadership in Chicano Studies.
"Her life's work continues to inspire. Cotera's behind-the-scenes take on the promise and difficulties of making sure all voices were heard here in Texas, is sure to provoke vibrant conversation."
-Dr. Leandra Zarnow, assistant professor of History at the University of Houston
About the lecture
"Cotera's lecture brings to light the incredible outpouring of grassroots involvement in the National Women's Conference nationally. It was not an easy feat to get all kinds of women with different backgrounds and interests to come together and successfully create a highly technical and varied federal policy agenda."
- Dr. Nancy Beck Young, professor of History at the University of Houston.

Roundtable Discussion
with Gloria Steinem, Charlotte Bunch, and Melba Tolliver discussing the legacy of the 1977 National Women's Conference