Administration & Finance / News /
News Release
FOR IMMEDIATE RELEASE
Classic Rock Band Kansas Coming to Cullen Performance Hall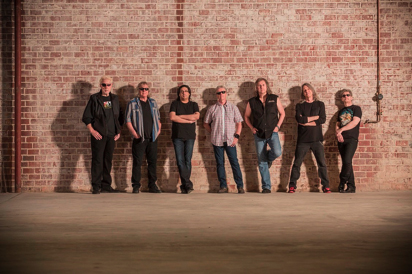 Houston, March 30, 2017 — Classic rock band Kansas, known for their smash hits "Dust in the Wind" and "Carry on Wayward Son," are bringing their Leftoverture 40th Anniversary Tour to the University of Houston.
The concert is set for Sept. 30 at 8 p.m. in Cullen Performance Hall. Tickets are available through Spectra's website. Tickets may also be bought on the day of the show at the Cullen Performance Hall box office, while supplies last.
For the first time in its 43-year history, the band is performing its hit album "Leftoverture" in its entirety. The tour showcases more than two hours of classic Kansas music, including hit songs, deep cuts and songs from their new album, "The Prelude Implicit."
The UH show is one of numerous dates that the band has recently added to its tour, which kicked off last year.
"We are having so much fun doing these Leftoverture 40th Anniversary shows, we just want to keep doing them," said Kansas guitarist and original member Richard Williams. "We had no idea when we first started doing these last fall that they would be so popular."
For more information about Kansas, visit its website and Facebook page. For more information about Cullen Performance Hall, follow it on Twitter, Facebook and Instagram.
---
About Cullen Performance Hall
Nestled among the tree-lined sidewalks in the heart of the University of Houston campus is the historic Cullen Performance Hall, which has been one of the premier entertainment venues in the city of Houston since it opened in 1950. Its cozy, relaxed atmosphere provides the ideal setting for music concerts, public lectures, dance performances and theatrical productions.