Administration & Finance / News /
News Release
FOR IMMEDIATE RELEASE
Tommy Emmanuel's Christmas Tour Coming to Cullen Performance Hall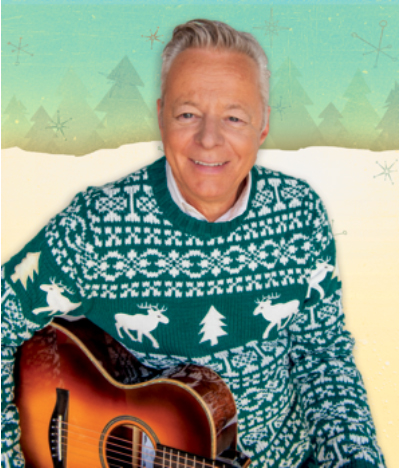 Houston, Sept. 14, 2017 — World-renowned Australian guitar legend Tommy Emmanuel will be performing holiday favorites when he brings his Classic & Christmas Tour to Cullen Performance Hall.
The concert will be Friday, Dec. 15, at 7:30 p.m. Tickets are available through Spectra's website. They may also be bought on the day of the show at the Cullen Performance Hall box office, while supplies last.
The tour will feature one solo set of some of Emmanuel's classic solo acoustic material, and one set of Christmas favorites in which he will be accompanied by long-time friend and collaborator John Knowles CGP on guitar, Pat Bergeson on guitar and harmonica, and Annie Sellick on vocals.
Emmanuel's five-decade career has garnered millions of fans world-wide, along with two Grammy nominations. For more information about him, visit his website. For details about upcoming concerts and shows at Cullen Performance Hall, follow it on Twitter, Facebook and Instagram.
---
About Cullen Performance Hall
Nestled among the tree-lined sidewalks in the heart of the University of Houston campus is the historic Cullen Performance Hall, which has been one of the premier entertainment venues in the city of Houston since it opened in 1950. Its cozy, relaxed atmosphere provides the ideal setting for music concerts, public lectures, dance performances and theatrical productions.