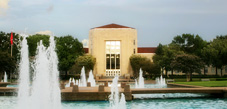 TOMMY CRAFT: SERVING THE UNIVERSITY LOYALLY FOR 46 YEARS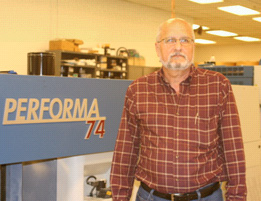 Tommy Craft is one of the university�s longest tenured employees, serving the university since July 1965. He has stayed true and adapted as the printing industry evolved and the university grew.

Craft first joined the university as a linotype operator. He had studied printing at San Jacinto High School, a vocational high school in Houston ISD, and worked for one month after graduation at an envelope company. He then joined the university doing letterpress printing. He had two years away when he served for the Army including a year spent in Vietnam during the war. Craft has been a part of the University of Houston ever since.

�It�s a good place to work. They�ve always treated me right,� Craft said. �Over the years I�ve actually applied to other jobs and been hired but didn�t take it for one reason or another, and all of those companies are out of business now.�

He said the university offers security and better benefits than most other opportunities in the printing industry. By staying at the university, Craft has had the opportunity to develop new skills and move up in his field. After working as a linotype operator, he knew the letterpress was on its way out so he talked to his supervisor about moving into a part-time position in the camera room as a lithographer. He was trained for two months before his full-time coworker became ill and had to leave the university. Craft took over the duties and served as the university�s lithographer for five years.

He then moved into the production area where he currently resides as Assistant Print Manager. In his position, he operates as the production manager, overseeing his staff, scheduling printing jobs and maintaining the equipment. He has watched the university grow from a small state college into a major Tier One university.

He kept up with the times as the printing industry moved from plates to computers. The most memorable change he remembers was the addition of the KBA press, a four color press added to the university a couple of years ago that cuts job production times in half. Now printing jobs only have to run through the printer once instead of twice. After 46 years, Craft continues to evolve and loyally serve a university that has treated him well.

Not only has it provided him with a long career, but it also led him to meeting his wife of 30 years, Brenda. The couple met after she was transferred from the Registrar�s Office into Printing and Postal. They married and joined their family of five children. Craft and his wife now have a total of 13 grandchildren, ranging from the ages of 11 to 26.

Thanks to Tommy for his continued service to the university!