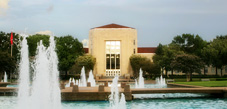 UH tops Rice to win fourth annual chili cook-off (with photo gallery)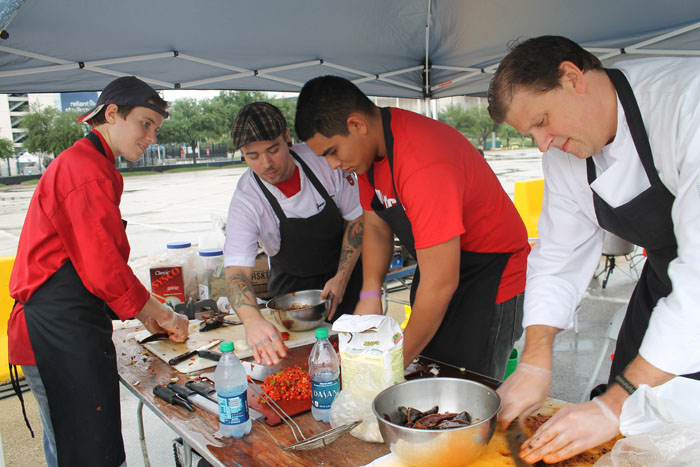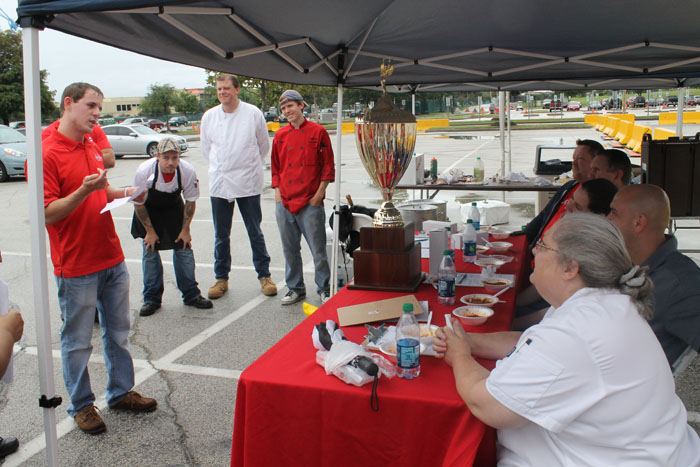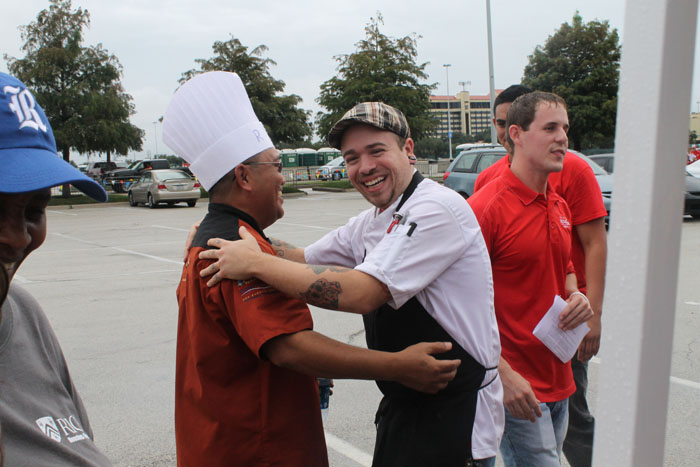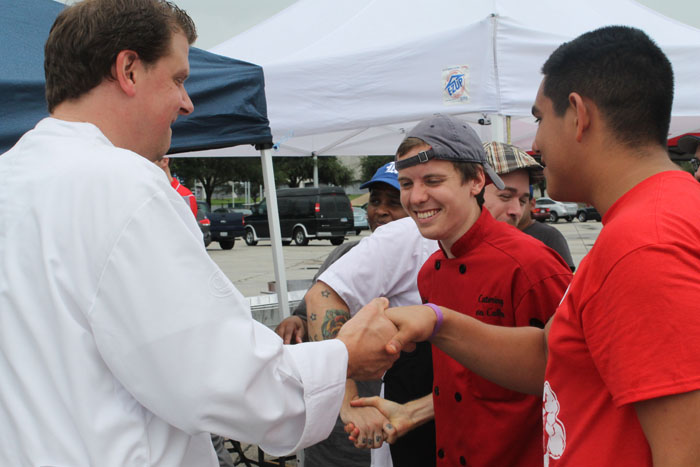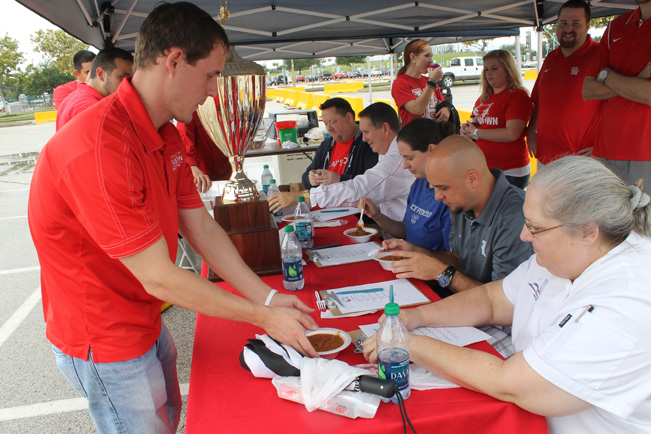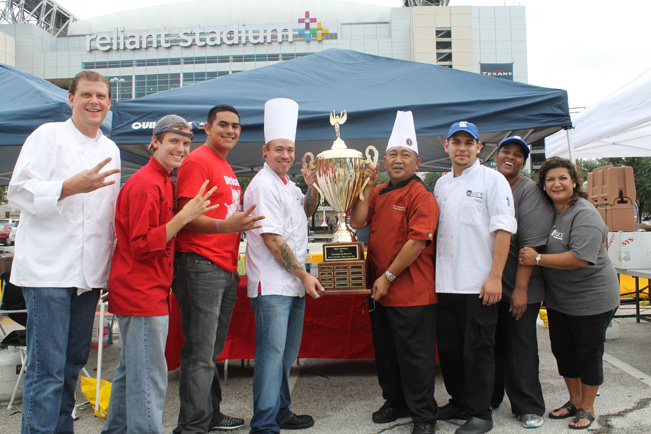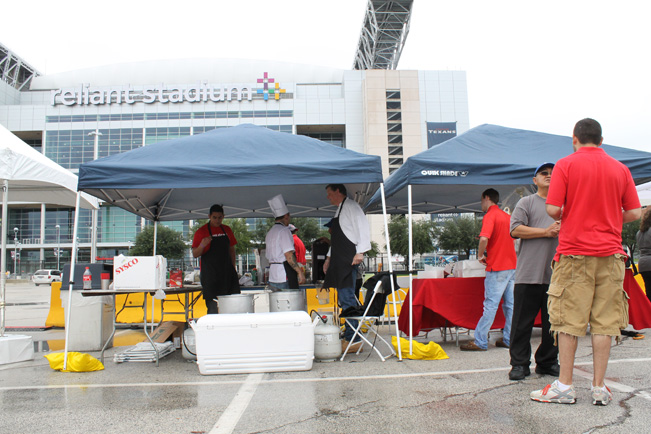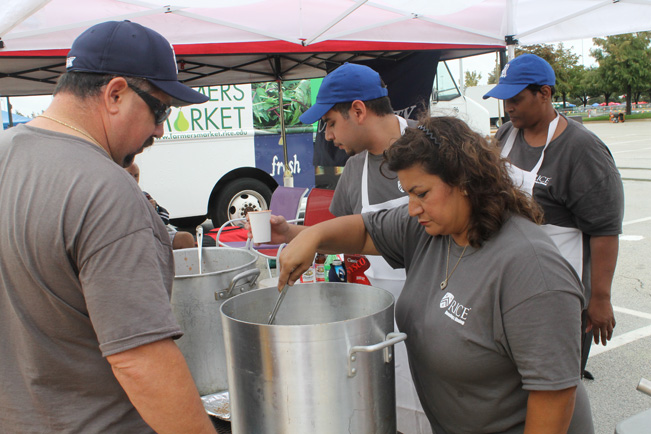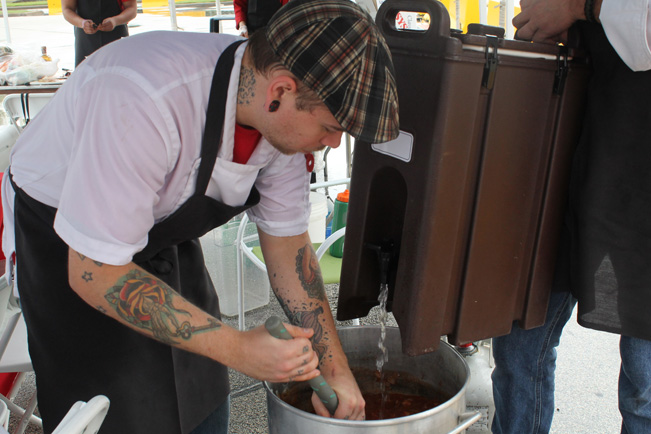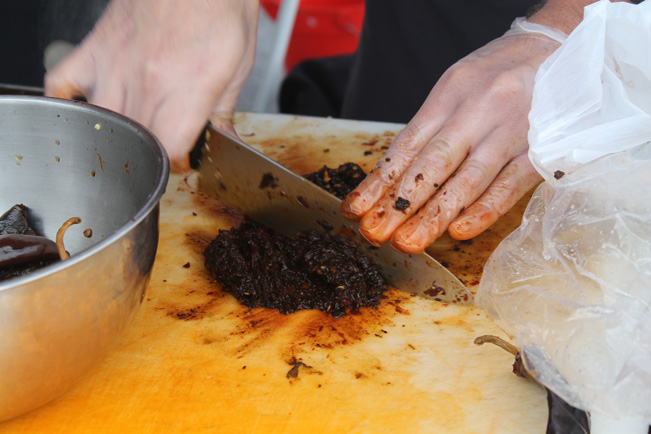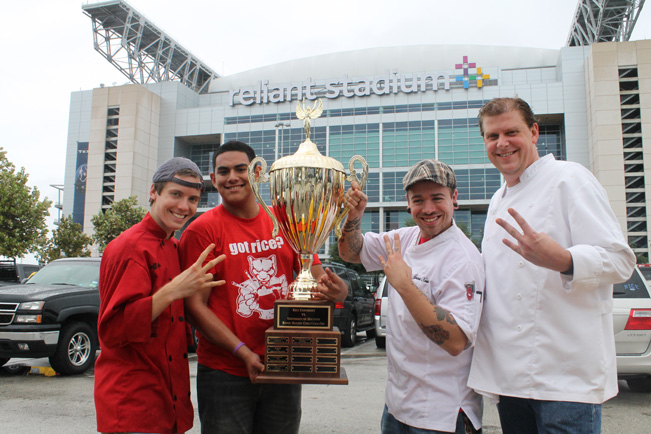 The University of Houston took home all the honors September 29 at the fourth annual UH vs. Rice Chili Cook-Off.

The event took place under dreary skies and on-again, off-again rainfall outside of Reliant Stadium prior to the football showdown between the two schools, which also was won by UH.

The UH cook-off team, which included nutrition junior Jeff Clark, hotel and restaurant management sophomore Carlos Ortiz, Fresh Food Company Production Manager Grant Keaton and Food Service Director Shelby Jerden, came with the heat � preparing a recipe that included 10 kinds of chili peppers.

The five judges in the blind-taste test awarded points to each entry based on five criteria: originality, taste, presentation, texture and overall quality. A perfect score from all the judges would have been 125 points. UH earned 102 and Rice received 97.

In addition, members of the public who came out to enjoy the game were able to taste samples of each entry in a blind-taste test and then mark down which was their favorite. UH won the People's Choice Award, 65 percent to 35 percent.

UH has now won the People�s Choice Award all four years of the competition and has captured the coveted trophy from the judging panel two of the four years.

The judging panel included two representatives from UH: men�s head basketball coach James Dickey and Don Yackley, executive director of Student Housing & Residential Services.