Partial sidewalk closures planned at stadium parking garage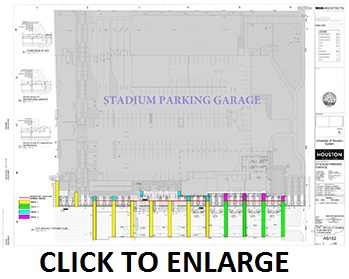 The concrete paver walkway on the south side of the Stadium Parking Garage will be undergoing maintenance beginning Monday, Nov. 11.

The work will be completed in four phases to allow for a constant flow of pedestrian traffic with barricades set up as appropriate. The work is scheduled to be completed by Friday, Nov. 22. Please see the map below for affected areas.

Contact Principal Project Manager John Posch if you have any questions related to this project at jposch@central.uh.edu or 713-743-1244. For more construction project information, visit the Facilities Planning and Construction website or visit the Plant Operations Facebook page.