Plant Operations
FP&C senior project manager honored as award-winning artist
In addition to working as a senior project manager with Facilities Planning and Construction, Dean Ruck is a talented, award-winning artist.
In 2009, he and fellow artist Dan Havel formed Havel Ruck Projects, which has been named 2014 Texas Artists of the Year by Art League Houston. This annual award recognizes artists whose work impacts contemporary visual art in the state of Texas. The recipients will be honored at the Art League Houston's annual gala, which will be held Oct. 17 at Hotel Zsa Zsa.
Ruck has been with the University of Houston for 24 years, including 14 years with Facilities Planning and Construction and the prior 10 years with the Art Department. He has managed many construction projects, including Cougar Village II, Calhoun Lofts, Valenti School of Communications, UHCL Arbor, and UHCL Student Services Building.
For more information on this award and Havel Ruck Projects, see the Art League Houston website.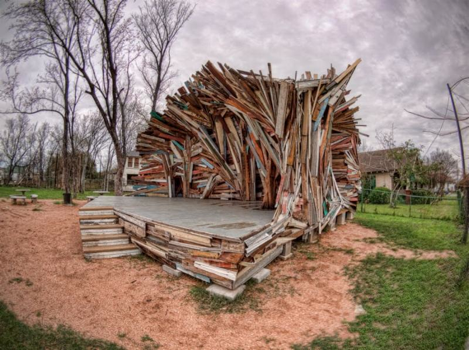 Havel Ruck Projects, Fifth Ward Jam, 2011. Photo by Larry Armer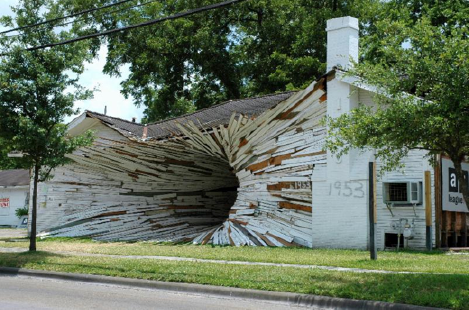 Havel Ruck Projects, Inversion, 2005. Photo by Art League Houston