Plant Operations
Health and Biomedical Sciences Center wins Landmark Award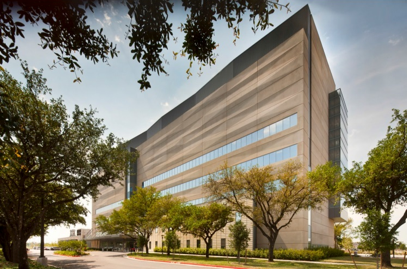 The Health and Biomedical Sciences Center building at the University of Houston won a Houston Business Journal's 2014 Landmark Award in the medical project category.
The awards ceremony was held Thursday night at the Houstonian Hotel near the Galleria.
UH was represented at the ceremony by Facilities Planning and Construction Executive Director Jonathan Thurston and Principle Project Manager Emily Eldridge, as well as Dr. David Francis, chairman of the Department of Psychology and director of TIMES, along with representatives from Tellepsen, E&C Engineering and Bailey Architects.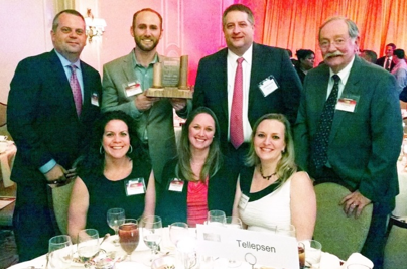 The Landmark Awards recognize real estate projects that improve the image of the city of Houston.
The six-story, 167,000-square-foot research building was publicly unveiled in a dedication ceremony on Feb. 5, 2013 and includes an ambulatory surgical center, laser center, research laboratories, clinical facilities, seminar spaces and classrooms.
For more information, visit the Houston Business Journal's website.
For more UH construction project information, visit the projects section of the Plant Operations website at www.uh.edu/plantops/projects/.