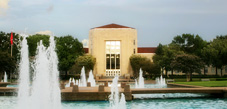 BOOKSTORE OFFERS SUPPLIES IN NEW VENDING MACHINE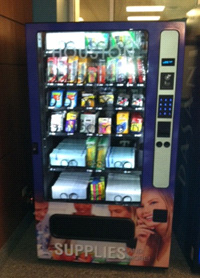 Students can now skip the trip to the bookstore for their scantrons and supplies with the installation of a new vending machine in the MD Anderson Library. The UH Bookstore put the machine in place in October 2011 to provide students with a convenient alternative for quick supplies.

Students will also now have access to emergency supplies during hours when the bookstore has already closed for the evening. The machine is stocked with scantrons, blue books, pens, pencils, mini-staplers and even a jump drive. Customers can purchase the supplies using cash only.

Other locations will be considered if the vending machine continues to be successful. To offer feedback or to report when supplies are low, please call Auxiliary Services at 832-842-9053.