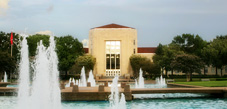 Sidewalk closure at Central Plant continues until Jan. 21

Additional construction fencing at the Central Plant site will remain until Monday, Jan. 21.

The sidewalk between the Central Plant and the MD Anderson Library will be closed to all traffic; however, there will be two alternate pedestrian walkways available. Please see the map for areas affected. This work is due a new storm sewer line installation under the sidewalk as part of the Central Plant Expansion project.