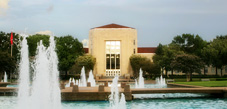 Catering on Cullen gets new executive chef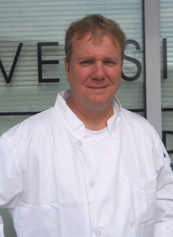 University of Houston Dining Services is proud to announce that James Colson has joined the team as the new executive chef for Catering on Cullen.

Colson has an extensive culinary background, having been a sous chef in several Las Vegas casinos, the executive chef at Fresno Community Regional Medical Center and, most recently, a private chef to an international celebrity.

Colson holds a bachelor of science in hospitality management from the University of Alabama and a bachelor of arts in culinary arts and nutrition from Johnson and Wales University. He also completed an apprenticeship at the German Chef Association in Berlin.

As the executive chef of Catering on Cullen, Colson will oversee all menu development and execution for the department. His particular experience also gives the department great flexibility to develop menu items for dietary needs such as gluten-free, vegan and vegetarian and other needs upon request.