The UH Transfer Center and Phi Theta Kappa alumni would like to welcome you to the University of Houston! Chartered in July 2006, the alumni chapter is here to assist PTK students in the transfer process and provide outreach and information to future cougars involved with Phi Theta Kappa at their community colleges. PTK alumni carry on the tenets of Phi Theta Kappa: Scholarship, Leadership, Service, and Fellowship.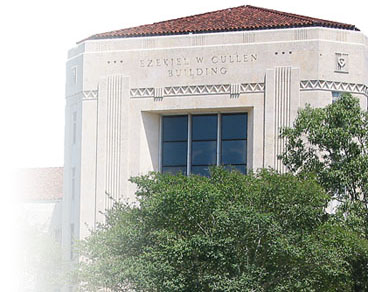 The alumni association is sponsored by the UH Transfer Center, and association members frequently participate in special events the transfer center hosts. Phi Theta Kappa alumni also visit community college chapters to speak with students about the various opportunities UH affords.
The PTK Alumni Association of the University of Houston strives to assist members of the community by participating in the Toys for Tots toy drive and the International Festival.
One of the greatest benefits to prospective PTK transfer students includes the Phi Theta Kappa Transfer Scholarship. First time UH transfer students who are members of PTK at their community college are eligible to apply for the $1,200, non-renewable award. Applicants must have completed a minimum of 45 transferable credits at a community college and must be working towards their first bachelorís degree. Scholarships are awarded for both the fall and spring semesters. International students are also eligible to apply for the transfer scholarship. All students who meet the scholarship criteria are encouraged to apply.