Opportunities For Current Students
MARCH 1 - MARCH 31

NetZero by 2050 Writing and Poster Contest
 
Event Details:
Submissions Due: March 31, 2023
Time: 11:59 pm
Overview:
As part of UH Energy's Critical Issues in Energy Writing Competition series, Houston-area university students are challenged to imagine an answer to "Net Zero by 2050 - What will the world be like in 2050?"

The competition is jointly sponsored by the UH Energy Transition Institute and the Energy Coalition, and entrants will share their thoughts on potential progress toward the global goal of NetZero by 2050, what the energy landscape will look like by that time, how day-to-day life may be affected, remaining challenges in the energy transition and more.
---
Eligibility:
Open to all undergraduate and graduate students -- full or part-time -- at the University of Houston, UH Downtown, UH Clear Lake, Texas Southern University and Prairie View A&M University CONTEST RULES AND REGULATIONS
Informational Session (March 8, 6:30 pm via Zoom):
ZOOM LINK
---
---
FEB 3 - MARCH 24

Energy Career & Leadership Webinars and the Certificate in Energy Leadership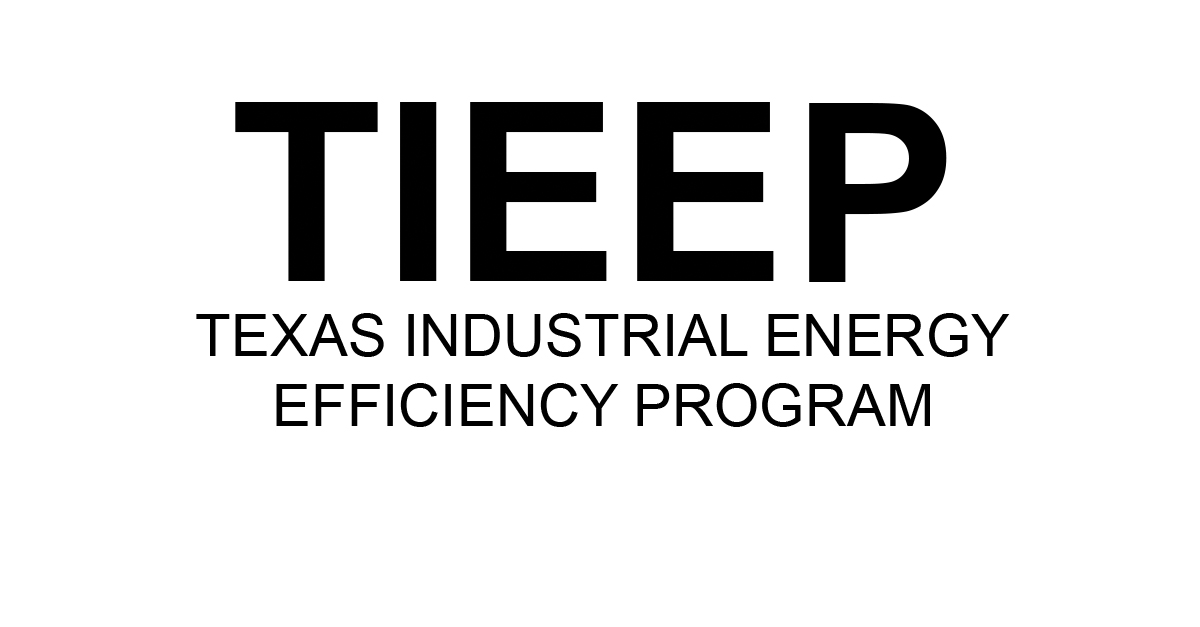 Event Details:
Date: February 3 - March 24, 2023 (excluding March 10 & 17)
Time: 10am - 11am
Location: Webinar Series
Series Overview:
UH Energy and the Energy Coalition at the University of Houston are proud to announce our Energy Career & Leadership Webinars and the Certificate in Energy Leadership. These programs are based on a six-part webinar series, and are designed to prepare students for careers in energy, and for roles as future decision-makers within industry. Focusing on non-curricular aspects of leadership and team-building skills this non-credit program provides students with unique hands-on and practical information to further their career in the energy industry. The webinars feature some of the brightest minds of the marketplace. This educational opportunity will explore how the energy transition is transforming energy careers, as well as providing insights in leadership and team-building, which are crucial skills in the rapidly-changing energy industry.
---
Webinar Registration:
Webinar registration is open to all, but pre-registration is required: REGISTER NOW
After you complete and submit the registration form, you will receive a unique, personal Zoom link for all six webinars. Alternative joining options (e.g., dial-in) will also be provided.
---
Certificate in Energy Leadership Registration:
The Certificate in Energy Leadership is a non-credit certification open only to enrolled students at institutions of higher education. All candidates must register for the webinar series no later than 11:59 pm, Thursday February 2, 2023, attend at least four of the live webinars, and achieve passing grades in at least four online tests. To enable us to verify attendance, certificate candidates must enter the name of their institution in the "Organization" field, and their student ID in the "Student ID" field when they register for the webinars. When joining each webinar, they must use their unique, personal Zoom link. Failure to follow these instructions may disqualify candidates from receiving their certificates.
---
Webinar Recordings:
Where possible, we will record the sessions in this series, and will make those recordings available a few days after each live event.
---
---
AUGUST - NOVEMBER

ECO Recycling Competition (Phase 2: ENVIRONMENTAL ART EXHIBIT)

Event Details:
Date: Posted on August 12, 2022
Time: August - November
Location: In-Person
Phase 1 has ended (February 9th - March 31st 2022)
Phase 2 has ended (August 22nd - November 17th 2022)
Competition Overview:
Calling all creatives! We are hosting an art exhibit to bring awareness to environmental issues through visual mediums. This exhibit will be shown in November 2022. We are accepting applications from August 22nd - November 17th, so fill out the form under the 'How To Get Involved' section below. We will be choosing one scholarship winner through a popular vote from the public viewers of the exhibit in the amount of $1,000, and three scholarship winners chosen by our panel of judges in the amount of $1,500 for 1st place, $1,000 2nd place, and $500 for 3rd place. Don't miss out on this opportunity to make a difference while sharing your passion with the public!
Prizes:
Top 3 pick (Judge panel)
1st place -- $1,500
2nd place -- $1,000
3rd place -- $500
Popular vote (Public poll)
For Additional Information Please Visit:
MORE INFORMATION
ENERGY COALITION
---
MARCH 7TH - 11TH

eRENEWABLE Podcast Competition

Event Details:
Date: Posted on March 7, 2022
Time: 1 Week
Location: Online Competition
Your Voice Matters:
University of Houston Energy and the Energy Coalition invite you to have your voice heard. We're partnering with eRENEWABLE, an energy technology company, to bring a special series of "The Green Insider," a podcast with thousands of weekly listeners across Spotify and Apple Podcasts.
TOP THREE WINNERS RECEIVE A $1200, $500, $300 PRIZE
---
Guest Speaker Nomination and Application:
Want to be featured in a world-class podcast? Do you know someone that should share their energy-related ideas to the world? APPLY TODAY
*Applications Due: MARCH 11, 2022
About the Green Insider:
THE GREEN INSIDER Powered by eRENEWABLE focuses on one of the most exciting and important aspects of the world economy and arguably the key to Earth's future and survival – Sustainability. Each week, Fred Davis and Mike Nemer talk with the leaders and disruptors pacing The Energy Transition and are changing the way the world gets its energy and resources.
Do you have what it takes to lead the energy conversation?
---
---
ONGOING

Seeking Interns - Paid Internship with Evolve Houston

Event Details:
Date: Posted on February 7, 2022
Time: Ongoing
Location: Evolve Houston
Evolve Houston Intern:
Evolve Houston is seeking multiple paid interns to advance electric mobility in the greater Houston area. If you or someone you know is looking for a hands-on, impact-focused internship that will facilitate professional growth and spur organizational development, apply today to intern at Evolve Houston.
---
About The Position:
Multiple paid internship positions are available. Apply to find your best fit.
Evolve Houston's Mission:
Evolve Houston is a coalition of sustainability-minded civic, business, and academic leaders who seek to accelerate clean transportation through electrification to improve air quality within the Greater Houston area.
Position Overview:
Evolve Houston's ability to advance its mission of accelerating clean transportation depends on goal-oriented and collaboration-driven people to work closely with a vast network of stakeholders, conduct and collect market research, and engage Houstonians on the grassroots level. Our interns help provide the horsepower necessary to achieve the goals of our organization, serving primarily in a capacity to leverage interpersonal skills, digital tools, and innovative problem-solving.
---
---
JAN 11 - APRIL 7

2nd Annual SUT-US Online Engineering Competition

Event Details:
Date: January 11, 2022 - April 7, 2022
Time: 12am CST - 5pm CST
Location: Online Competition
The competition is scheduled to begin on February 21st, judging on April 4th, and announcing the winners on April 8th of 2022.
Competition Overview:
The Society for Underwater Technology in the US (SUT-US) is organizing its 2nd Annual Online Engineering Competition, a global virtual competition for 1) college students competing with other college student, undergraduate, and graduate students, and 2) young professionals with 0 to 3 years of professional experience.
The participants will propose a solution to the predefined problem statements in the following categories:
Subsea Oil and Gas Wells
Submarine Underwater Rescue in Shallow Water
Underwater Thermal Garments
Bring your Own Problem - "BYOP Shark Tank"
Underwater Service Robots
---
Competition Registration:
Participants can register as individuals or as a team, of up to 4 members using the embedded Google form on this page: REGISTER VIA GOOGLE FORM or by following this link: REGISTER NOW
There is no limit on number of entries per person or team. For both, individual and team registration, the cost per participant per category is $100.00 for early career professionals and $30.00 for students. The deliverables include a MS PowerPoint presentation of up to 20 slides to be submitted by March 26th, 2022 by 5 PM CST. No report is required.
---
Important Deadlines:
JAN 11th

Applications Begin

FEB 8th

Registration Ends

FEB 21st

Competition Begins

MARCH 26th

Competition Submissions Due

MARCH 28th - APRIL 1st

Preliminary Judging

APRIL 4th - 7th

Finalists Presentations and Judging

APRIL 8th

Awards
---
Judging Criteria:
The judges will review each entry against the following criteria:
Originality, Creativity & Intent
Technical Aspects
Implementation Feasibility
Potential Impact and Growth
Finalist will be notified via email and assigned a 15 minutes time slot to give a final presentation to the judges between April 5th, 2022- April 8th, 2022. Winners will be notified via email with an invitation to the virtual award ceremony, which will take place on April 8th, 2022.
---
Prizes:
Cash prizes
First place winners get 1 registration each to a 2022 SUT course/workshop with a cash value of up to $2400.00
All participants receive a 1-year SUT membership
If a team entry has won the topic, the cash award will be distributed evenly to each team member.
---
---