The Energy Coalition Invites You To Join Phillips 66 Super Days Recruitment Event

The event will take place August 12th and 13th and candidates will be given a hotel stay
Students must have a minimum GPA of 3.5
Exclusively Through The Energy Coalition 
Phillips 66 is looking for top talent within the University of Houston to participate in their new recruitment event - Super Days. This recruitment event will involve tours of their headquarters here in Houston, exposure to executive leadership, networking opportunities, case competitions, and will conclude with interviews for full-time positions within their Katalyst Commercial Supply and Trading Program!
Accepted Majors:
Finance
Supply Chain
Economics
Petroleum Engineering
Chemical Engineering
Industrial Engineering
Mechanical Engineering
If you meet the above requirements please 
---
Energy Coalition Board Applications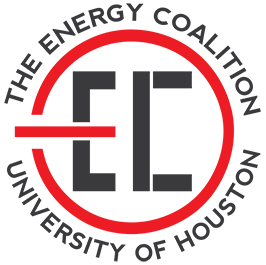 Love what the Energy Coalition stands for? We are now accepting applications for the 2019 - 2020 board!
EXECUTIVE BOARD POSITION DESCRIPTION
The Energy Coalition (EC) Executive Board consists of a diverse group of 18 student leaders serving in the largest student organization on campus. We serve/represent UH and the implementation of its Energy Initiative to become the Energy University of the Energy Capital of the world.
We plan, promote, and organize huge events around campus with administrative support from UH Energy – Office of the President.
Benefits:
$1,000 Scholarship ($500 per semester)
Networking opportunities at our Energy Career Fair, Corporate Dinner, Energy Banquet, and more.
Mentorship from Senior Leaders in the Energy Industry; Visit UH Energy Advisory Board website to see mentors' bio.
Serve as Energy Ambassadors
Professional development and leadership experience
Eligibility Requirements:
Majors from Engineering, Business, NSM, Technology, Law, and Architecture/Design.
Full-time student, with at least 1 year remaining
Cumulative GPA of 3.2 or higher
Energetic, outgoing, creative and organized, with outstanding verbal and written communication skills
Preferred: Involved with student organizations or previous industry experience
Preferred: Previous leadership and volunteer experience