Uniting Research and Service: PROMES Director's Quest to Increase Diversity in STEM By Janet Miranda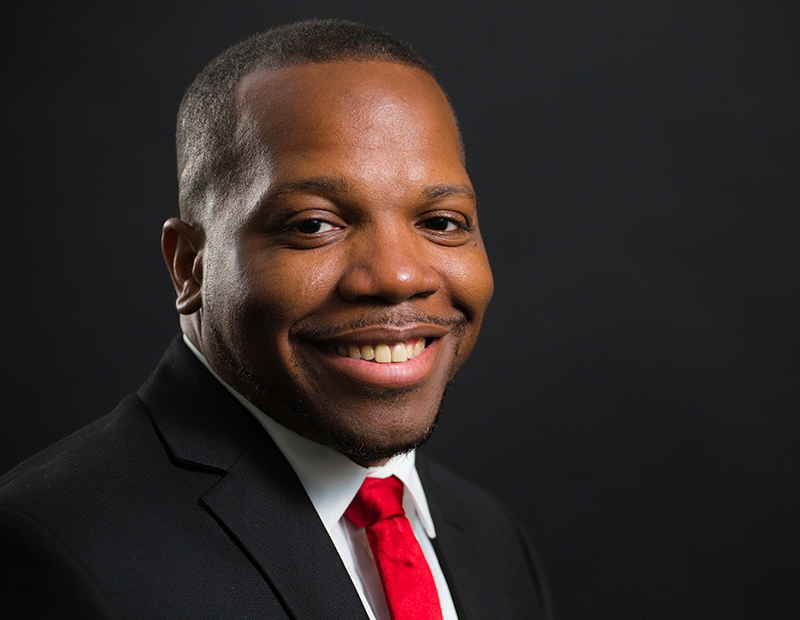 Jerrod Henderson, instructional assistant professor in the Cullen College of Engineering at the University of Houston and director of Program for Mastery in Engineering Studies (PROMES), has dedicated his career to uniting his passion for chemical engineering with his passion for teaching and mentoring to increase the number of minority students in the STEM field.

His work has been highlighted in local news coverage, and most recently he was awarded a STEM Leader Award from INSIGHT Into Diversity magazine.

"I think a lot of it has to do with exposure. We have a ways to go to expose people to engineering as an option." said Henderson, who also co-founded the St. Elmo Brady STEM Academy, which focuses on teaching science to fourth- and fifth-graders, along with their fathers or other male mentors.

Henderson describes the importance of exposing students in underrepresented communities to engineering and other STEM fields by describing his own experience: He was a sixth-grader inKinston, North Carolina, when he joined a program called MENTOR (Mentoring Educational Network for the Technical and Organizational Readiness), which helped him discover his interest in chemical engineering.

The program, created by a local Kinstonian and engineer Nathaniel Vause offered middle and high school students the opportunity to visit college campuses and – Henderson's favorite – the Black Engineer of the Year Awards (BEYA) & conference, then held in Baltimore.

"I went for the first time as a sixth-grader, and I came back from that conference saying I wanted to be a chemical engineer. That's how impactful it was," Henderson said.

He will attend this year's conference with 65 UH students in February.
REDEFINING PROMES

With PROMES, Henderson is taking the next step, from exposure to engagement. Although he has only been director for a year and a half, he has been working to set up new projects and measuring the program's success.

He redefined the program by identifying four key elements: leadership and career development, academic excellence, community building and engagement.

Established in 1974, PROMES (pronounced as promise) was created to increase retention and graduation rates of underrepresented minorities, including African American, Hispanic and Native American students in the Cullen College. Since then, PROMES has connected students with networking opportunities and encouraged community engagement.

Today, the program is open to all students in the Cullen College.

PROMES plays a prominent role with freshmen and transfer students involved in the First Year Experience program. Henderson incorporates some of the tenets of PROMES in his freshman-level course, Introduction to Engineering (ENG 1101), requiring students to become engaged by attending a student organization meeting, the college's beginning-of-the-semester party and a campus sports or social event.

"The literature shows that students who are connected to campus and their communities do much better," he said.

PROMES also promotes engagement and networking by connecting students to student organizations and industry professionals who can provide internship and mentorship opportunities.

"A lot of students just don't know the resources on campus. PROMES sits as a resource, connecting the scholars to the resources they need," Henderson said.
FUNDAMENTAL RESEARCH SHAPING PROMES

Henderson's passion for helping minority students has inspired his research interests, mapping African-American and Hispanic males' progression in engineering. His latest co-research titled "Collaborative research: Windows of opportunity -- understanding Black male engineers in the pursuit of advanced degrees," has received nearly $400,000 in National Science Foundation funding.

"The ground level of my research is student success. I'm an engineering education researcher, so I don't have a lab like most STEM people. I research people. I look at how various programs impact student success and how they impact student interest in STEM," said Henderson.

His research has led to new ways to accumulate data and assess the success of the program. By asking all students to complete an online application, he will be able to track students in the program. He will have access to their GPAs, and starting this semester, will conduct exit interviews for seniors.

"This semester I will have average GPA and graduation rates from December and May. We will start to track those kinds of things," Henderson said. "We're digging deep, because we want to build a structure that's really high and wide."