UH Professor Recognized in 25 Influential Women in Energy Luncheon By Janet Miranda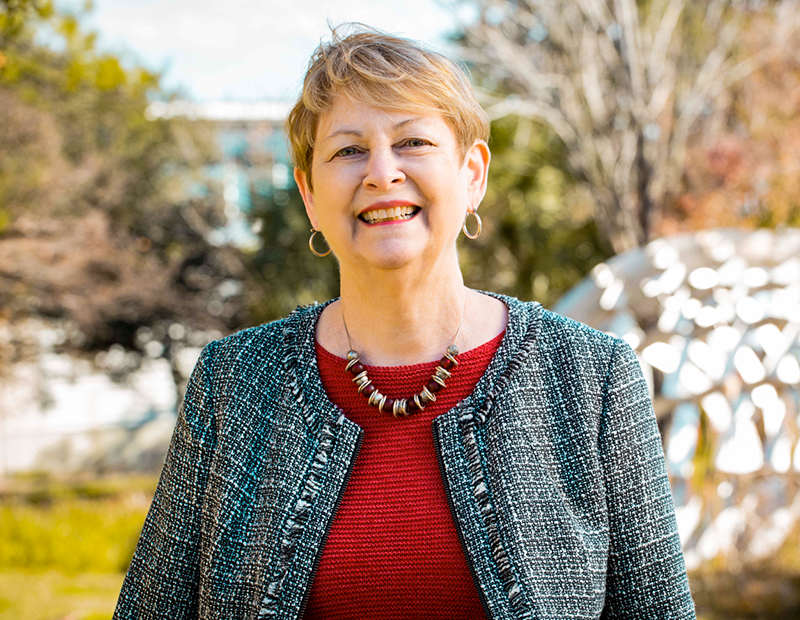 Christine Ehlig-Economides, Hugh Roy and Lillie Cranz Cullen Distinguished University Chair at the University of Houston, was recently named by Houston-based publishing company Hart Energy as one of "25 Influential Women in Energy." Ehlig-Economides is one of just two women from academia who made the list.

"When they elected to include me as one of the featured women this year, it was a bit of a surprise, even more so when I looked at the list of women that they are honoring," said Ehlig-Economides.

Many of the women hold managerial positions. Ehlig-Economides and Katherine Banks, Vice Chancellor of Engineering and National Laboratories at Texas A&M University and Dean of the Texas A&M University College of Engineering, are the only two working in academia, often working in deeply technical subjects.

At least, that's how Ehlig-Economides describes her time in the engineering field.

"I spent 20 years getting a great global experience, always thinking I'd come back and be a professor," said Ehlig-Economides, whose lengthy list of honors and "firsts" includes being the first US-born woman to earn a PhD in petroleum engineering.

Her trajectory into the technical side of petroleum engineering and eventually into academia has not been as straightforward as it seems. As a young undergraduate student, she aspired to become a math teacher, completing her bachelor's degree in mathematics at Rice University.

It was only when she learned that math and science teachers often were required to coach male athletes that she found full-time opportunities in the teaching field limited.

In the 1970s, a woman engineer was a rare sight. She still recalls the small number of women who graduated from the engineering program at Rice, known in those days primarily for its engineering program.

"Women were almost never seen in engineering classes. Out of all the graduates with bachelor's degrees in my class in engineering there were only two women but hundreds of men," Ehlig-Economides said.

It was only after Title IX was passed in 1972, guaranteeing women full access to opportunities in publicly funded schools and universities, that she started to see more women enroll in fields previously dominated by men. She was still a bit of a curiosity in graduate school, however, as she remained the only female student in the PhD program in petroleum engineering at Stanford University.

But before that, her trajectory in the oil and gas industry began with someone who gave her a chance. While working as a part-time math teacher in Kansas she began to seek out other opportunities in research.

Ehlig-Economides convinced John Halepaska, who worked in the Kansas Geological Survey, to give her an opportunity to work with him.

"He told me upfront, 'I don't think you can work with me because I tend to shout. I can be very strong-willed. I just don't think you can stand your ground,'" Ehlig-Economides remembers.

Even with his warning, she was not discouraged and decided to take on the challenge.

"I stood my ground pretty well," said Ehlig-Economides. "It was my first opportunity to have a job teaching, what I thought I would do, and research, which I hadn't imagined I would do."

Eventually, Halepaska took on the role of her mentor, becoming someone could count on for good advice.

"One day I walked in the office, and Dr. Halepaska said, 'You don't have to do this but I think you would do better to consider graduate work in engineering than in computer science.'" Ehlig-Economides recounts.

She describes the influence of a mentor as vital in her career. Halepaska steered her in the right direction, exposing her to a different career path that she had not seriously considered.

"I was still in my early twenties, not even 25 yet. At that age, there's so much you haven't been exposed to. For somebody to give me a chance and steer me towards a career, that mentor made a big difference," Ehlig-Economides said.

The next day, she met with the chair of the Chemical Engineering department and mapped out her path through graduate school. A path which led her to success in the engineering field and taking on the role of mentor for other engineering students.

Ehlig-Economides sees Hart Energy's award as a sign that things have changed for women in male-dominated jobs.

"When I got started in engineering, this was a very unlikely path for women. So, to see these women as CEOs of companies or at very high levels in very big companies, it's like something good is happening," Ehlig-Economides said.