EC Chair Chopra Honored by ALLY Energy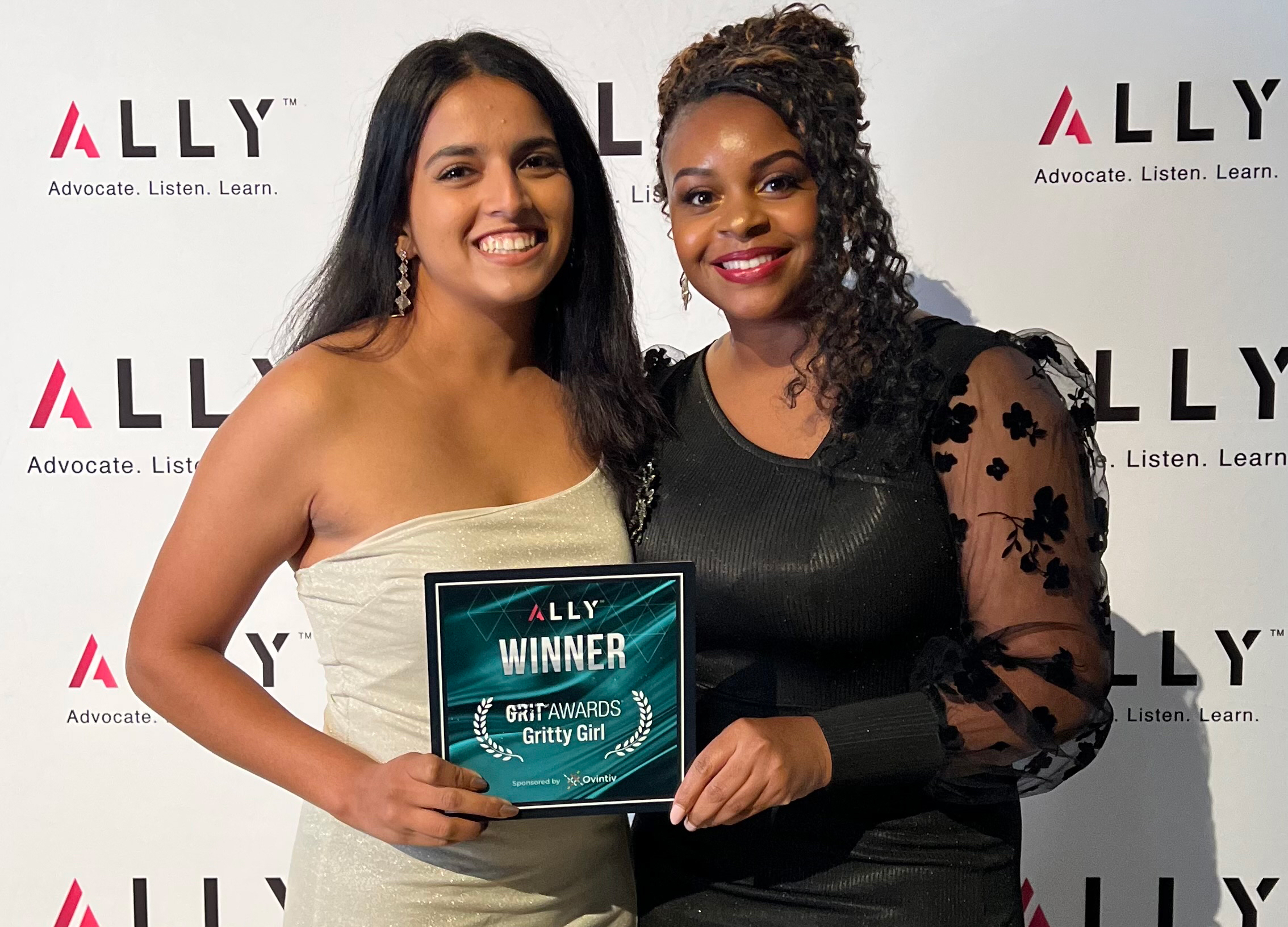 EC Chair Chopra Honored by ALLY Energy
Upon taking over as chair of the Energy Coaltion, Abby Chopra set out to help create opportunities for her fellow Coogs in the world of energy. Unsurprisingly, industry is taking note.
During ALLY Energy's sixth annual GRIT Awards and Best Energy Workplaces event, Chopra won the 2022 GRITTY Girl award. The honor recognizes a trailblazing female student who embodies growth, resilience, innovation and talent (GRIT) while highlighting her potential as a future difference-maker in energy.
"This year's GRIT Awards and Best Energy Workplaces was incredibly competitive and we're excited to spotlight exceptional talent and culture," said Katie Mehnert, Founder and CEO of ALLY Energy.
For Chopra, her "GRIT" comes from her mother, whom she termed as one of her inspirations. Chopra credited her mom for helping her realize that her aspirations were attainable.
"She single-handedly brought my family to the states, and someone who gave me the opportunities to go out there and make a change in the world," Chopra said with a smile.
The award establishes Chopra as a rising star in energy poised to help power the planet toward a sustainable future. It's a responsibility that Chopra is eager to embrace, and she said she hopes to use her platform to showcase the effect that fellow energy Coogs can have in industry.
"Being an ally to me means that I show everyone why they have a place in energy and why their impact matters in that field," Chopra said.
About ALLY Energy™ and the GRIT Awards
ALLY Energy is the leading energy and climate talent community and marketplace that accelerates connections, careers, and skills for a just energy transition. The community includes professionals, leaders, entrepreneurs, and students in 120 countries in nearly 3,000 companies across energy in oil and natural gas, utilities, renewables, and climate technology. ALLY is an inaugural member of Greentown Labs, North America's largest climate technology incubator for high-growth companies. The GRIT Awards and Best Energy Workplaces is the only of its kind annual energy workforce recognition program that uses bias-reduction technology to assess winners.