Energy Advisory Board Spotlight - Elizabeth Killinger By McKenzie Ganders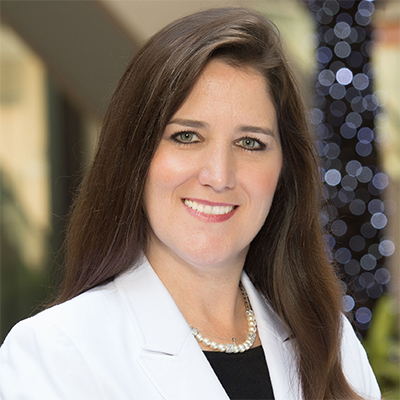 The University of Houston prides itself on being a powerhouse of innovation, and Elizabeth Killinger is applying that same mindset to her walk of life.
Since graduating from UH in 1991, Killinger has turned her attention to being a leader in the quest of reforming the energy industry. As Executive Vice President of NRG, a Fortune 500 company, Elizabeth directs all aspects of a competitive mass retail division serving nearly 6 million customers, which includes the largest national competitive residential electricity business and the third largest competitive residential natural gas business in the country. Deeply committed to making a difference for future generations, Elizabeth serves many impactful organizations, including the UH Energy Advisory Board where she serves as Chair of Branding and Marketing Committee.
Recent unprecedented events have accelerated the reimagination of what's possible within the power industry. From e-learning to remote collaboration and virtual connection — many of today's technological advances are enabled by electricity. Killinger has spearheaded a vision called the Era of Personal Power designed to educate and empower consumers on the benefits of reliable and sustainable energy. This customer-focused mentality has led NRG to create tools that empower energy users to think critically about their electricity. As a result, the company has pioneered new innovative products that push the energy industry into the future and provide consumers insights, choices and convenient ways to power their lives at home and on the go.
"This initiative was born from the concept that customers are going to care more about their power than they historically have," she said. "Things such as where their power is coming from, who provides it and how they interact with those providers are the fundamentals to this initiative. During the 2021 Texas Winter Storm, Texans would've had a better experience through localized power options."
With Killinger's leadership, not only has NRG been transitioning to cleaner energy for some time now, but the COVID-19 pandemic has pushed the precedence of this agenda into high gear.
"The importance of dependable energy became arguably more dire when we considered the virus," Killinger noted.
Like many companies across the country, NRG had to send employees home to work remotely for an indefinite period of time. Killinger explains how NRG implemented their business continuity plan to address the new needs of employees and consumers they serve. As society moves forward during this atypical time, you can only assume other employers around the nation will have some variant of a permanent remote worker. Considering that coupled with the average use of energy in a family household, the industry will have to keep improving how our power is produced to reduce its environmental footprint.
"Our plan established three segments to adapt to the changing nature of COVID: the remote worker, the hybrid worker and the onsite worker," she said. "We are continuing to navigate how our hybrid segment will run long term as we've decided remote work will remain a part of the company indefinitely."
With a position of influence within the community, Killinger looks to apply expertise and passion for sustainable energy in her work on the UH Energy Advisory Board, and it's a role she's dove into excitedly, describing her alma mater as, "…one of Houston's best kept secrets" with designs on helping to shape future Coogs into the next generation of innovative leaders in the energy industry.
"The University of Houston offers great diversity in degrees and exploration in education," she said. "I know many people who have attended UH or worked for UH that are get-it-done people… the work ethic that comes out of UH graduates and employees, especially in the areas of competence, capability and hard-work."
According to Killinger, UH is in a unique position to dominate the path toward a brighter energy future, and she's eager to get the word out to the masses that Houston is plenty equipped to lead that change.
"UH is in the bullseye of owning and winning the energy industry and its transition to sustainable energy," Killinger said.
Though Killinger's initial plans didn't involve becoming a leader in the energy realm, she knows that there are endless possibilities to make a difference in the energy field, and those that question where they fit into that equation need not worry.
"…it's proved itself to be such a diverse, innovative and creative field with much to offer," Killinger said. "…it's an exciting industry to be a part of that has its peaks and valleys, but that's what creates opportunities to reinvent and improve."
Above all, Killinger advises present and future pros to take ownership of their current lot and note that all experience is good experience when it comes to making an impact on the way we look at energy going forward.
"Be the CEO of whatever position you're in," she said. "Ensuring you do your very best in the role you are in, will provide the opportunity to be the best at what's next."
Given where Killinger is, and how she expects Houston to be the driving force behind the next evolution of energy, it's wonderful advice to give.