UH Hosts IPAA/PESA Exploring Energy Conference By Janet Miranda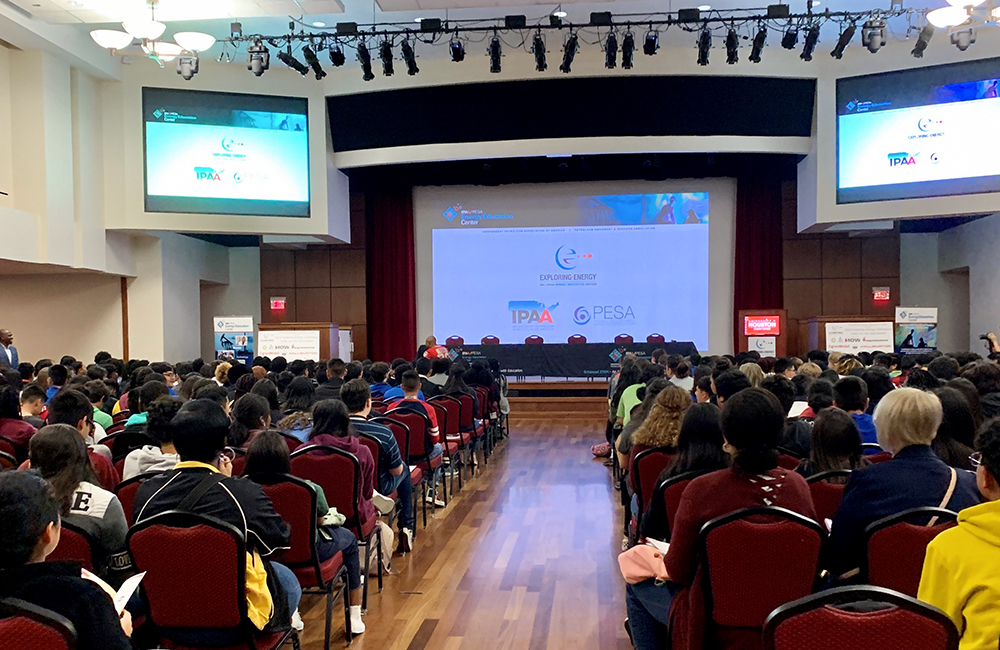 The University of Houston hosted the two-day Exploring Energy Conference High School Conference at the Student Center South on Oct 23-24. The conference was created by IPAA/PESA Energy Education Center, which offers programs about the oil and gas industry to high school students in the Houston area, and offers students the opportunity to learn about the industry and explore higher education options at UH.
Around 1,300 Houston-area high school students participated in the conference, which featured a keynote speaker, an industry Q&A panel and information about business, computer science, engineering, geology and supply chain careers in the energy industry. Students also had a chance to meet with industry representatives.
Participating companies included Core Lab, Distribution Now, EOG Resources, ExxonMobil, Halliburton, Schlumberger and Shell.
Sarah Hewitt, director of IPAA/PESA Energy Education Center, said the event was created with support from parents, educators and industry leaders interested in sharing opportunities in the field with students.
"The oil and gas community has come together to support the future innovators of tomorrow," said Hewitt.
Houston is known as the Energy Capital of the World, but organizers said high school students don't necessarily know what job opportunities are available in their own backyard.
The event also included a tour of the campus, focused on introducing the students to the campus and the many degrees UH offers related to the energy field.