Energy Advisory Board Spotlight on Member Carri Lockhart By Janet Miranda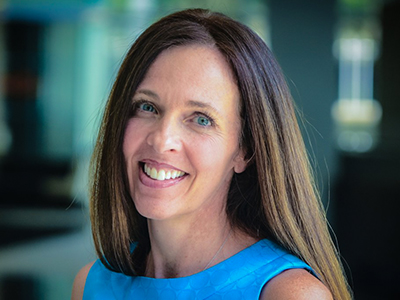 Carri Lockhart, Senior Vice President for Equinor's Development and Production International, is one of the 24 board executives that make up the UH Energy Advisory Board. With more than 26 years in the international energy industry, Lockhart is responsible for partner operations in nine countries along with strategy for the international portfolio at Equinor.

Lockhart has a broad background from production operations, facility management and business development within onshore and offshore oil and gas production. She joined Equinor in 2016 from Marathon where she started her career as a reservoir and production/operations engineer before going on to senior leadership positions including Director of Business Development - the Americas, Alaska Regional General Manager, Vice President UK – North Sea, Vice President Bakken and Vice President Eagle Ford.

Lockhart holds a Bachelor of Science degree in Petroleum Engineering from Montana College of Mineral Science and Technology. She has served on many industry and community boards, along with Equinor subsidiaries and the EAB. She is also a member of the Society of Petroleum Engineers.

The following conversation has been edited for clarity.

UH Energy: What does it mean to be a member of the Energy Advisory Board? It's different for everyone, so how would you define yourself?

Carri Lockhart: To me, this is an honor to be on the board because we are the bridge between academia and industry. We learn as much from the University of Houston on the students and how they're thinking as much as students learn from us in terms of industry needs. I think it's a fantastic relationship, it's really great to see how curriculums are changing and influencing the industry to meet the challenges of tomorrow.

UHE: Do you believe you have faced bigger challenges in your career because you're a woman in this industry?

CL: The industry has challenges and there is no doubt that we have to focus on promoting diversity, especially in upper-leadership positions and in the boards of directors of companies. There is no question about that. I think my challenges have not personally been with a lack of opportunities. My challenges are more personal, finding the common ground in a largely male-dominated environment. It's how you start the conversation when you walk into a room that is male-dominated. I think that's probably one of my biggest challenges, not only being an introvert but being a minority in the terms of gender.

UHE: How has this translated to your management style?

CL: It's been learning across the years. I have much more of an appreciation of different talents that you will need and how you actually leverage those individual styles. Some people are more hesitant about speaking out, others are more extroverted and have an easier time explaining their views. I think it's made me really focus on how you bring out the best of your entire team.

UHE: How is Equinor balancing the high-risk/high-reward environment of offshore with the quicker but shorter-lived returns of onshore drilling?

CL: Equinor's foundation and core competence has been offshore, but the two different environments have largely very different risks. I think when you ask the question about balance, the word balance is exactly right. There is a tremendous amount of untapped resource potential in these unconventionals onshore that helps us meet the energy demands of today, but it's not just about balancing onshore with offshore.

I think we have to look at how that plays in the larger discussion of the energy transition. How we have a balanced approach with renewables, because one source alone is not going to solve energy poverty. The U.S. lives very differently than many other places in the world. Many of the homes in developing countries are without electricity or heat, and so finding the right balance between onshore, offshore and renewables is important to get some of these areas out of energy poverty and improve the lives of people.

UHE: What direction do you see Equinor heading over the next decade in the U.S.?

CL: The U.S. is our largest base outside of Norway. It's quite important to our portfolio and we will continue to develop our assets, but not just oil and gas. Equinor has acquired leases for offshore wind on the east coast. That's going to be a key focus area for us moving forward in addition to our existing asset base. Not only do we have offshore wind leases to develop but we recently announced the acquisition of a larger asset interest in the Gulf of Mexico. We will continue to do things that add value in the U.S., as it's a very important part of our portfolio.

UHE: Finally, what advice would you give yourself as a college student?

CL: I'll take this in two different ways. First of all, as a college student, I would say don't be afraid to try new things. I've learned in my career that the things I said I would never do actually ended up, once I tried them, being the most rewarding experiences I have had so far. Don't be afraid to try new things because getting out of your comfort zone is actually where you grow the most. Two, if you're contemplating the energy industry versus another, take the time to understand the challenges and the opportunities, both of which are very significant. They are going to be even more significant in the coming years as we look to eliminate energy poverty, as well as eliminating emissions, and improving the overall climate. This extends beyond emissions, this involves clean water and whatnot. Students are the next generation of talent to help make a difference in solving global energy needs.

Finally, mentorships are also important. Find a person that you want to be like at some point in time in your career and grab them as a mentor. They will become lifelong friends, and become people that you go to for decades throughout your career. Don't underestimate the power of mentorship.