UH Energy Micro-Credentialing Programs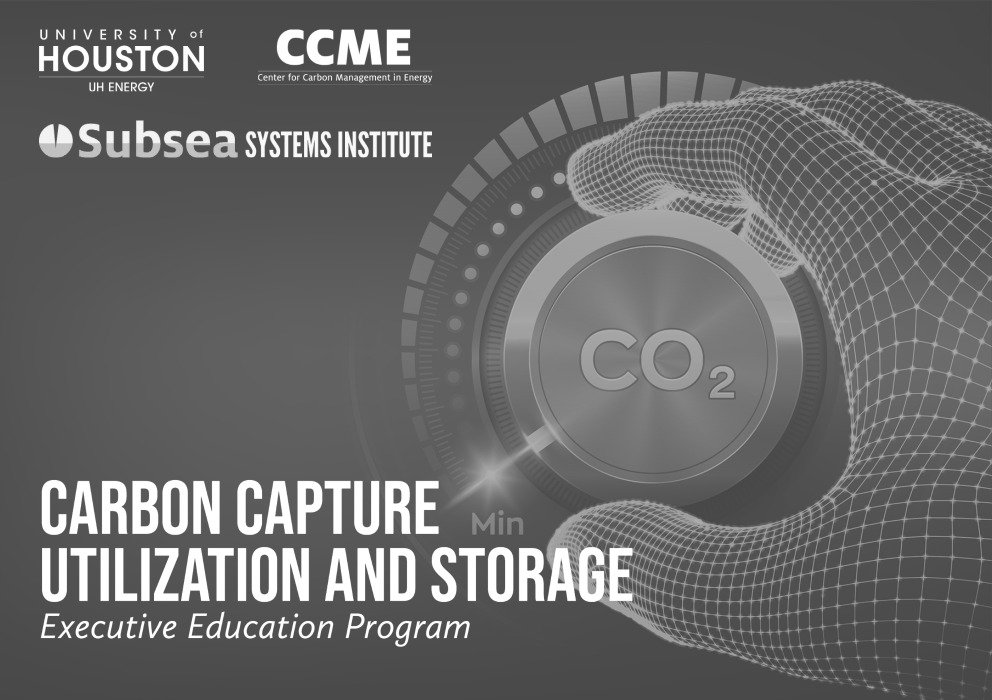 CCUS Executive Education Program
CCUS is not simply an option but recognized by the International Energy Agency and our own US Department of Energy as a requirement to provide necessary impact to the de-carbonization of our society. Markets such as Oil & Gas, petrochemicals, electric power, hydrogen, and the circular plastics economy all ride on the shoulders of the broad commercial deployment of CCUS. If you are in industry or energy is a significant part of your activities and interests (and that is nearly all of us), this is a course you cannot pass up. You will understand the technology and economics of the value proposition impacts - as well as the challenges to be overcome.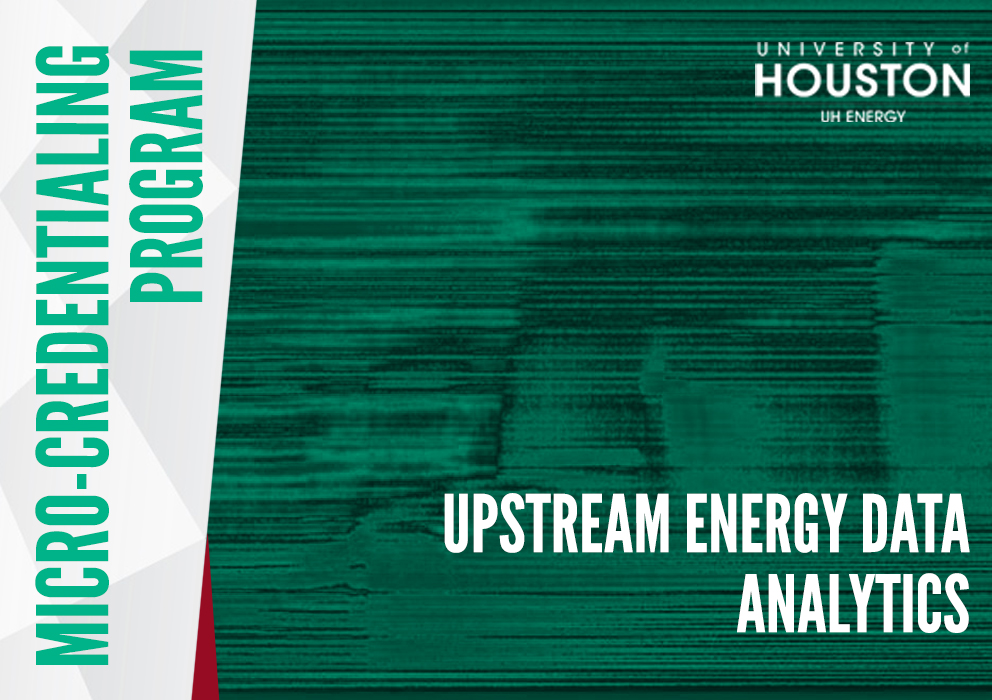 Upstream Energy Data Analytics Program
Energy professionals – current and future – have to gain deeper insights into operational data for making tougher decisions. UH Energy's new Upstream Energy Data Analytics Program answers this need for the upstream oil and gas industry. Each badge is a 15-hour module, delivered over a 3-week period, and the badges are stackable. The first three badges, which together form the Bronze Belt in Upstream Energy Data Analytics, are available online from UH Energy.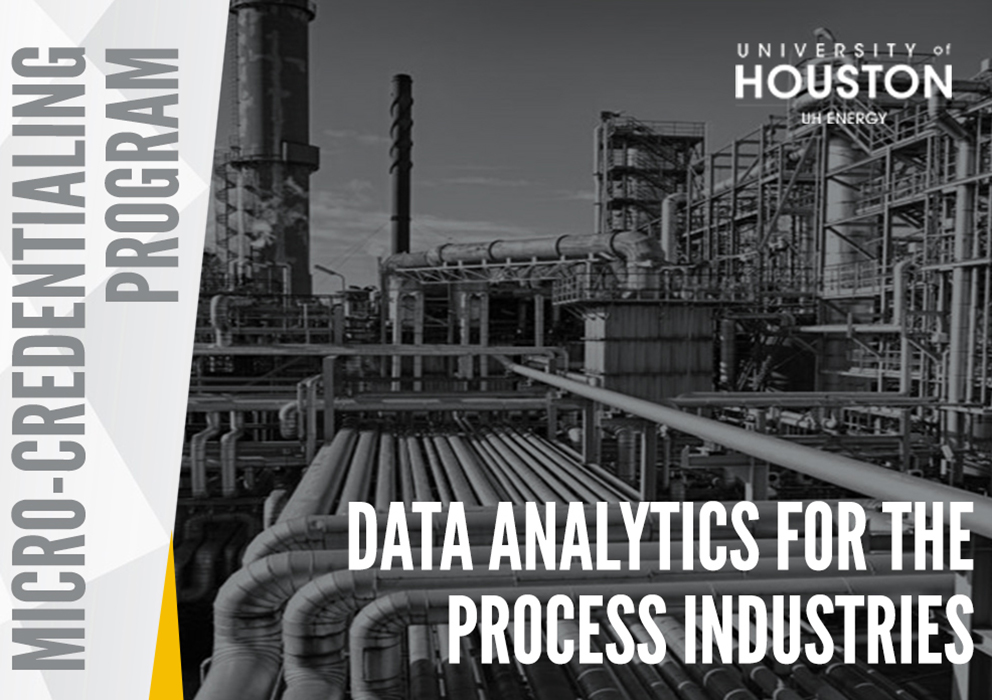 Data Analytics for the Process Industries Program
We have all heard terms like data analytics, AI, machine learning, deep learning, or similar. What do they all mean? How can an industry professional master them? Data Analytics for the Process Industries is here to demystify the field for industry professionals and students. Designed and presented by leaders from industry and accomplished faculty from the University of Houston, it answers the question: "What does data analytics mean for the process industries?"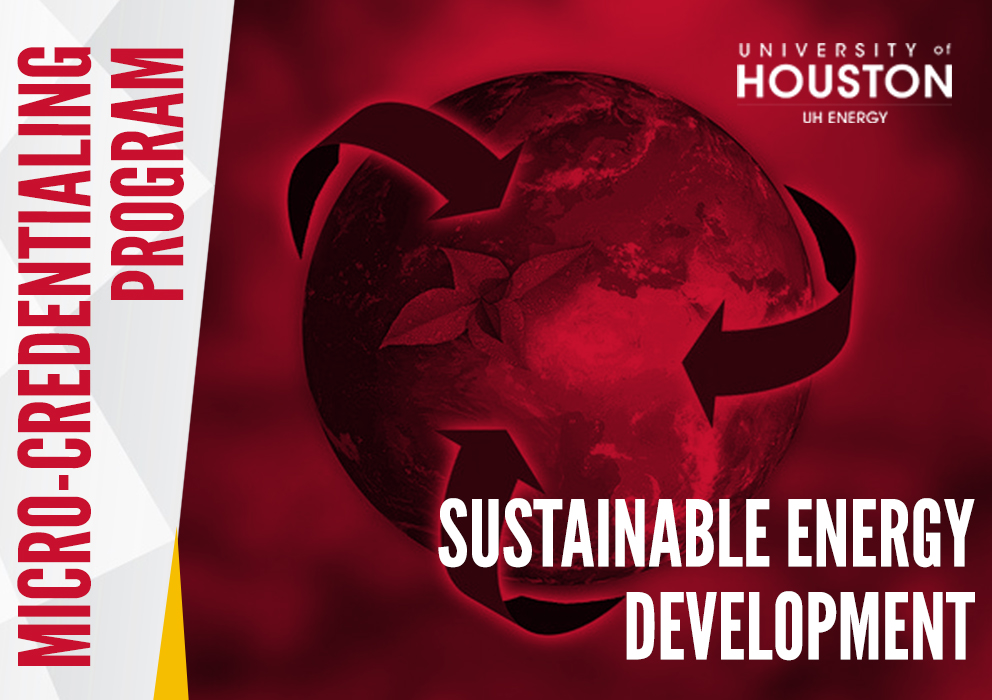 Sustainable Energy Development Program
The world is changing faster than at any time in history – especially in the world of energy. Society today has 3 fundamental expectations for our energy future: It must be affordable, accessible & reliable, and environmentally responsible. These requirements make up the Energy Trilemma. Advancing solutions that simultaneously satisfy all elements of this trilemma are the foundation and essence of Sustainable Energy Development. This is an interactive online program, to equip you – the rising energy professional – with skills, knowledge and expertise to tackle the Energy Trilemma.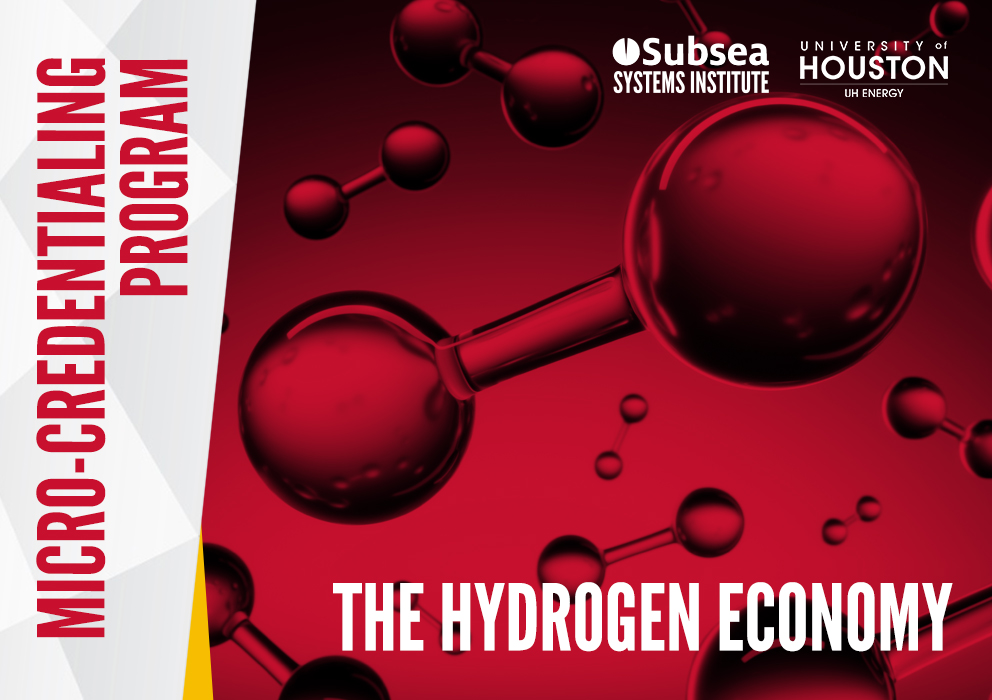 The Hydrogen Economy Program
This interactive, online educational program shares insights into the technology, economics, policy, and business drivers and barriers for hydrogen, both in the short term and in the long term. It examines hydrogen's production, transportation, safety, use, and commercial opportunities. It also includes a capstone project to consolidate the learnings, and to better equip you – the rising energy professional – with skills, knowledge and expertise to thrive in the Hydrogen Economy.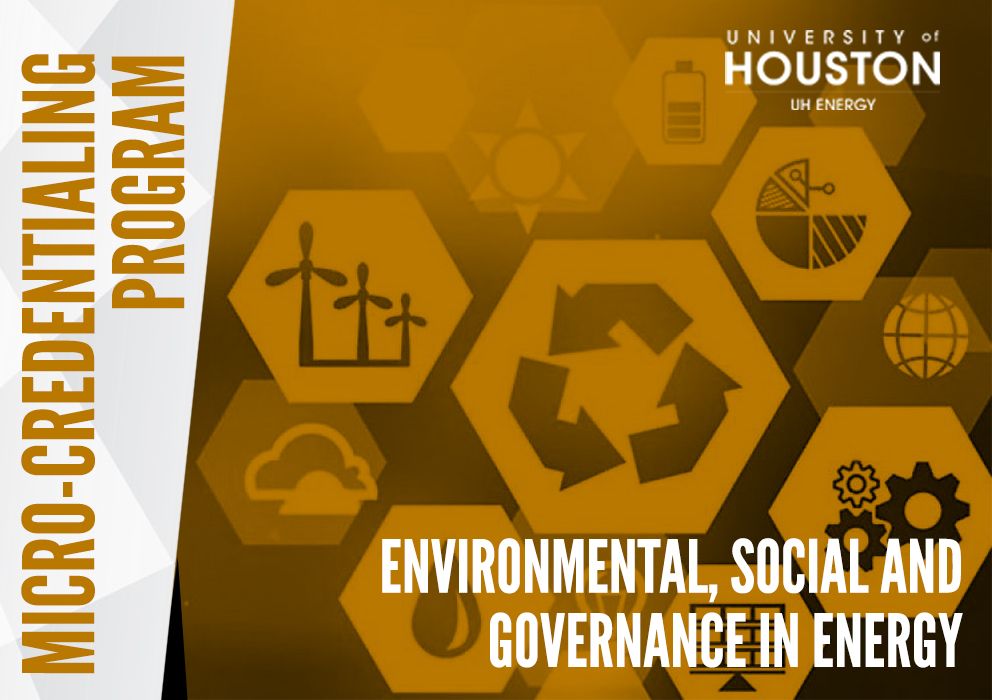 ESG in Energy Program
The energy industry faces challenges in the ESG area that include increased public expectations and actions amidst a global pandemic, growing environmental and climate actions, worker and community health and safety, and acknowledgement of basic human rights for all, and more principled corporate governance. For this reason, UH Energy, at the University of Houston, has developed the ESG in Energy Program, to equip current and aspiring professionals in the energy industry to further their skills in this ever-evolving field.