EXECUTIVE SUMMARY
Energy professionals – current and future – have to gain deeper insights into operational data for making tougher decisions. UH Energy's new Upstream Energy Data Analytics Program answers this need for the upstream oil and gas industry.
Designed and presented by leaders from industry and accomplished faculty from the University of Houston, the program provides a structured series of micro-credentials or "badges" that will provide the necessary data sciences skillset to facilitate developing solutions to current and emerging challenges using advanced data-based decision making.
Each badge is a 15-hour module, delivered over a 3-week period, and the badges are stackable. The first three badges, which together form the Bronze Belt in Upstream Energy Data Analytics, are available online from UH Energy.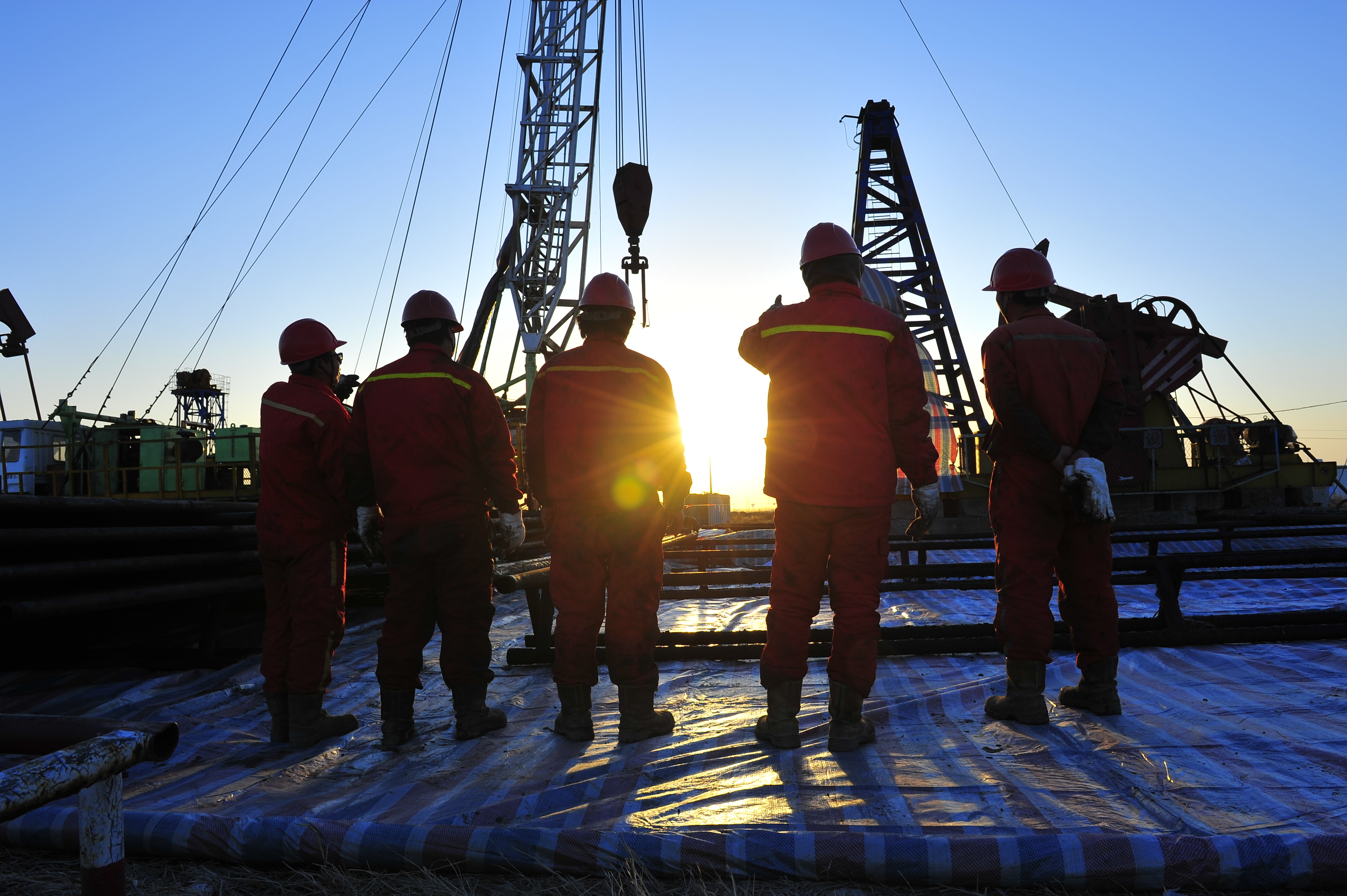 PROGRAM OVERVIEW
The oil and gas industry is undergoing significant changes, including repositioning operations to be cost-competitive in a world of low oil prices, and meeting the growing demands of energy in a sustainable way.
This requires working in smarter and more efficient ways. Innovation has always been at the core of the oil and gas industry. Many oil and gas companies are already finding ways to implement data sciences solutions and are realizing tangible benefits, including competitive advantage.
Why This Program?
Data sciences are already playing an important role in addressing several industry challenges. Industry leaders have validated these claims and have recognized that there is a workforce shortage in skilled data sciences with an understanding of the energy industry.
For this reason UH Energy, at the University of Houston, has developed the Upstream Energy Data Analytics Program, to equip current and aspiring professionals in the upstream oil and gas industry on data analytics concepts and hands on experience on applications with real world examples.
UH Energy will deliver the program in collaboration with NExT, a Schlumberger Company, UH Departments of Earth & Atmospheric Sciences and Petroleum Engineering and the HPE Data Sciences Institute at UH.
Who Should Attend?
The Upstream Energy Data Analytics Program has been designed with two distinct groups in mind:
Admittance into this cohort of participants is limited to UH Students only.
Those of you who are already in the upstream industry and facing challenges daily in making operations more efficient while continuing to grow the business. The Upstream Energy Data Analytics program will enhance your capabilities to get deeper insights from the data that you deal with, facilitating finding solutions to above challenges.
If you are readying yourself for an upstream career, you need to prepare yourself for a dynamic, exciting and challenging professional life. The Upstream Energy Data Analytics program provides a unique perspective and a ready to apply practical skillset, giving you a competitively advantaged competence as you enter the upstream oil and gas marketplace.
Schedule
UH Energy is offering the Bronze Belt in Upstream Energy Data Analytics. The Bronze Belt consists of three badges. Instruction for each badge consists of 6, 2.5-hour online sessions. Each student should allow for 1.5 hrs. each for midterm and final test. Sessions are delivered two times per week, Monday and Thursday, from 5:30pm-8:00 pm, US Central Time.
Dates for the three badges are:
Badge 1 - Data Processing and Machine Learning: NOVEMBER 2 NOVEMBER 5 NOVEMBER 9 NOVEMBER 12 NOVEMBER 16 NOVEMBER 19
Badge 2 - Model Evaluation and Clustering: NOVEMBER 30 DECEMBER 3 DECEMBER 7 DECEMBER 10 DECEMBER 14 DECEMBER 17
Badge 3 - Alternate Machine Learning Algorithms: JANUARY 4 JANUARY 7 JANUARY 11 JANUARY 14 JANUARY 18 JANUARY 21
*The later badges build on the content of earlier badges, so participants are required to take the badges in the specified sequence.
Credentialing Overview
The course is offered in 15 hour modules, each over a 3 week period. Digital badges are awarded for each module. For completing each group of 3 Badges, learners will earn a Belt. There are three belts in the program. The Introductory Belt (Bronze) is followed by an Intermediate Belt (Silver) and finally by an Advanced (Gold) Belt. The Belts and Badges will be a permanent addition to your skillset and resume.
BRONZE BELT
The Bronze Belt provides the participants the tools and techniques to build and evaluate data-driven models via the machine learning approach. It covers the data analytics techniques to extract knowledge from raw data by building data-driven models. All aspects of data-mining – data exploration, data preprocessing, machine learning modeling, and model evaluation – are covered. The sessions combine theoretical knowledge with hands-on training of the data analytics techniques using real oil and gas datasets.
---
SILVER BELT
The Silver Belt is designed to provide the foundations of Python programming for developing powerful and reusable data analysis models and Text Analytics. The students will get hands-on training on writing programs to facilitate discoveries from data. The topics include data import/export, data types, control statements, functions, basic data processing, and data visualization.
---
GOLD BELT
The Gold Belt will introduce participants to tools and techniques for building and interpreting valid models for time series data using examples in the upstream oil and gas industry. Participants will also be introduced to fundamentals of Deep Learning, as well as Convolutional Neural Networks and Recurrent Neural Networks. Hands on sessions will focus on building CNN and RNN using the Keras library in Python.
Learning Objectives
After successfully completing the Introductory (Bronze) Belt, participants will understand how to extract knowledge from raw data and be skilled at:
Data Exploration
Data Preprocessing
Machine Learning Modeling
Evaluating Model Performance
Improving Model Performance
Credentialing Program Prerequisites
Either:
Rising senior in a bachelor's degree program in engineering, technology or business with an understanding of upstream oil and gas operations such as seismic, drilling and production
Frequently Asked Questions