Elizabeth Killinger President, NRG Retail and Reliant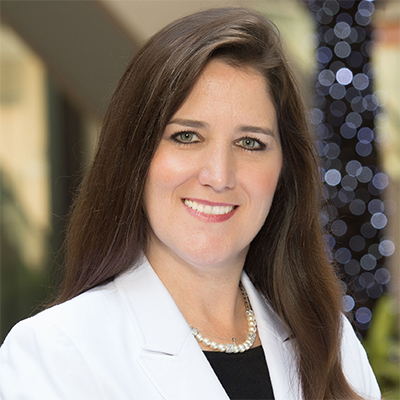 Elizabeth Killinger has 30 years of domestic and international experience in the energy and services industries, including nearly 20 years with NRG. She is responsible for NRG's Customer division that includes Reliant, as well as Goal Zero, generates $6 billion in revenues with nearly 4 million customers, and has over 3 million portable solar power, lighting and battery products in use in North America. She played a key role in starting up Reliant at the opening of the competitive market in Texas and has pioneered NRG's residential electricity business to become the largest in the US. Her vision of the "Era of Personal Power" has led NRG to introduce new innovative products that push the energy industry into the future and provide consumers insights, choices and convenient ways to power their lives at home and on the go.
Elizabeth spent the first decade of her career in oilfield services, software development and management consulting working at a Big 4 Firm in the '90s. She left consulting in 2002 and spent the second decade of her career at Reliant and NRG running all areas of customer operations for residential, small commercial and large commercial customers in competitive electricity markets in Texas and the U.S. Northeast. Now in the third decade of her career, Elizabeth has served as leader of the $6 billion retail customer division, taking on increasing responsibilities year after year, including successful completions of strategic acquisitions and the launch of startup businesses within the retail group.
Deeply committed to making a difference for future generations, Elizabeth serves many impactful organizations. She serves on the Greater Houston Partnership's Executive Committee, Board of Directors and CEO Council on Higher Education, in addition to chairing the Energy 2.0 Committee. At the University of Houston, she serves on the Energy Advisory Board to the Chancellor and President, and the Bauer College of Business Board Governance Committee. She also serves as the Secretary and Treasurer of the Board of Directors of the Lutheran Education Association of Houston, which operates and champions Lutheran schools in the Houston area. Additionally, Elizabeth is a member of the Advisory Board and Succession Planning & Executive Compensation Committee of the Board of TDECU, the largest credit union in Houston and the fourth largest credit union in Texas. Elizabeth served as Chair for the nation's largest 2014 March for Babies Campaign, and Chair for the 2015 American Heart Association's Heart Walk. In 2017, she was honored to serve as Volunteer Chair for the Super Bowl LI Houston Host Committee.
Elizabeth attended Houston Baptist University and earned her bachelor's degree in Management Information Systems from the Bauer College of Business at the University of Houston. She is also a homemaker, passionate about her role as wife and mother and enjoys spending time with her family.