Top Stories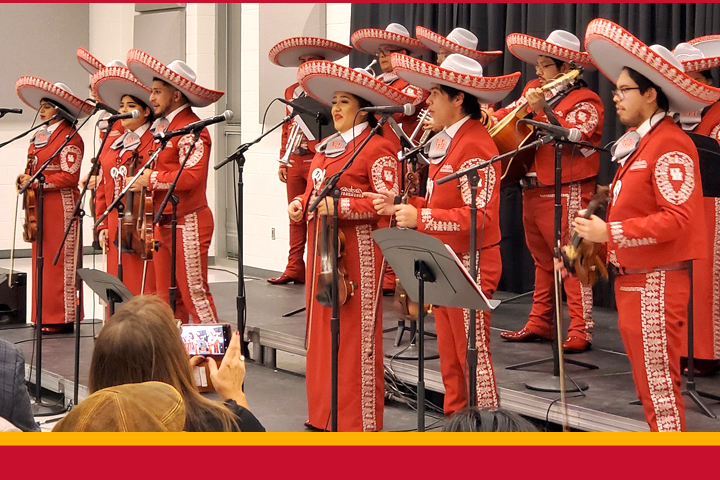 Mariachi Pumas Hold Debut Concert
Led by Director José Longoria, the Mariachi Pumas held their debut concert Thursday, Nov. 14 at the Winston Band Complex. The mariachi program in the Kathrine G. McGovern College of the Arts educates students and Houston communities on the cultural importance of mariachi in our region and beyond. Read more …
---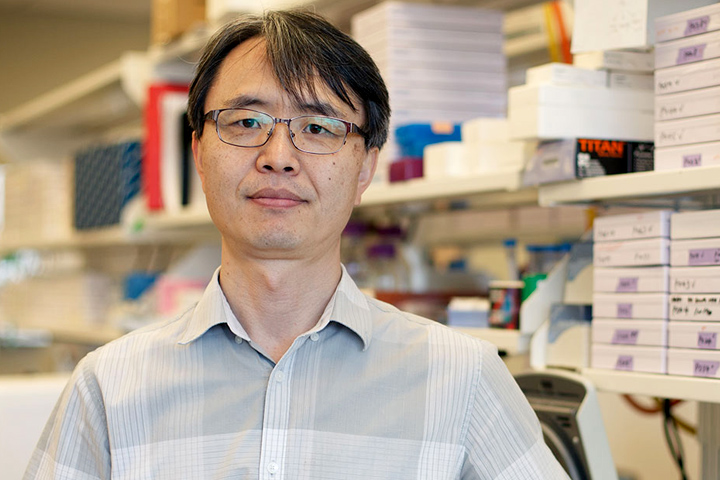 Contraceptive Drug Shows Promise for Preventing and Regressing Cervical Cancer
Cervical cancer is the third most common and third most deadly cancer in women worldwide. Work by Sang-Hyuk Chung at the UH Center for Nuclear Receptors and Cell Signaling in the Department of Biology and Biochemistry shows that medroxyprogesterone acetate, the active ingredient in the common contraceptive injection Depo-Provera, was effective in preventing the development of cervical cancer in mice with precancerous lesions. Read more …
---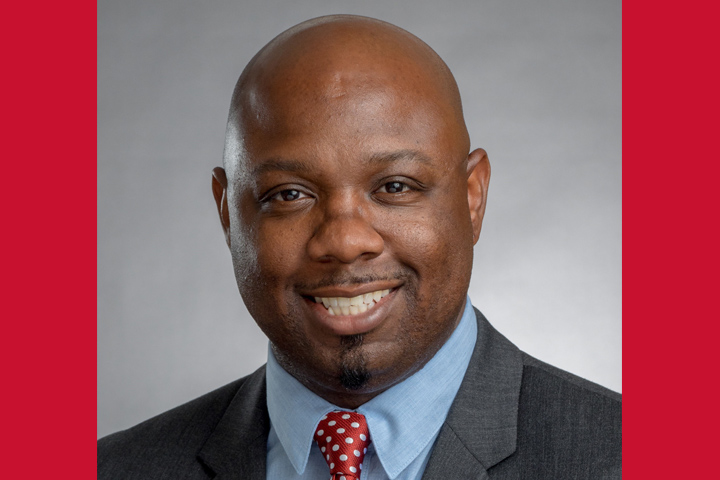 Antonio Pee Named Director of Residential Life
Antonio L. Pee has been named director of residential life, effective Dec. 2. Pee will direct and oversee the daily operations of residential life. He will also be responsible for developing and sustaining staff, programs, and communities that support student growth and academic success. Prior to UH, he served as associate director of resident education and development at the University of Cincinnati in Cincinnati, Ohio. Read more …
---
WEBSITE SPOTLIGHT: The Doctor Is In
The Student Health Center General Medicine Clinic offers services at an affordable cost to enrolled students, faculty and staff. A variety of services are available, including treatment for both short-term and long-term medical problems and injuries, and same day visits are usually available. Read more …
---
Our People
Two new Regents, Alonzo Cantu and John A. McCall, O.D., have been sworn in to oversee the four universities that make up the UH System. Additionally, Durga Agrawal, Ph.D., has been reappointed. They will serve six-year terms that expire Aug. 31, 2025. Read more.
College of Pharmacy Associate Professor Gomika Udugamasooriya has discovered a new biomarker in cancer stem cells that govern cancer survival and spread, and it's raising hope that drug discovery to kill cancer stem cells could follow suit. Read more.
Emily Beverly, assistant professor of sedimentary geology at the College of Natural Sciences and Mathematics, along with researchers at Baylor University, generated a water-budget model to see how Lake Victoria's levels respond to changes in evaporation, temperature, rainfall and solar energy. It is the world's largest tropical lake and source of the Nile River. Read more.
Members of the UH Residence Hall Association, National Residence Hall Honorary, and Hall Council recently were recognized for their excellence at the annual Southwest Affiliate of College & University Residence Halls Conference. All four programs presented by UH students received Top 10 recognition. Read more.
The UH Alumni Association will unveil the new UH class ring statue at 4 p.m. on Friday, Nov. 15 in the Student Center. UHAA envisions the replica ring statue will inspire a spirited class ring culture as part of the many cherished UH traditions. Read more.
Wolff Center Director Dave Cook and students from the program gathered to celebrate the number one ranking by The Princeton Review and Entrepreneur Magazine. The event included remarks from Bauer College Dean Paul A. Pavlou, UH President Renu Khator and UH Provost Paula Short, along with a special tribute to Wolff Center benefactor and supporter Cyvia Wolff. Read more. 
Our Campus
For more than a decade, the fun and festive event Finals Mania has been a success thanks to the dedicated service of UH faculty and staff. Volunteers are needed to serve breakfast and snacks to more than 1,500 students who are expected to attend. The two-hour event takes place from 8 p.m. to 10 p.m., Monday, Dec. 2 in the Elizabeth D. Rockwell Pavilion in the M.D. Anderson Library. Sign up today for a variety of volunteer opportunities. Read more.
The 2019 Staff Council Sock & Blanket Drive, benefiting Star of Hope Mission, runs through Monday, Dec. 2. Both new and clean, gently used items are needed. Find the list of items needed and campus drop-off locations in the link. Read more.
The Staff Tuition Scholarship Application for spring 2020 is now open. The program is designed to support and encourage employee development through formal education. Visit the staff scholarship page for additional details. Read more.