Top Stories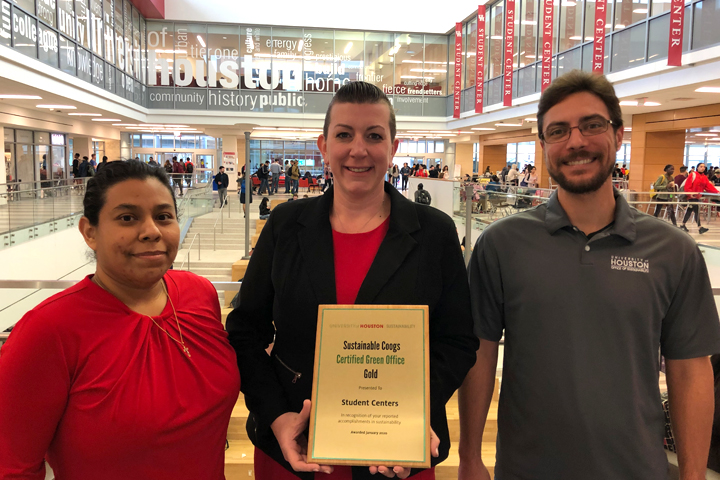 Student Center Earns Green Gold
The Office of Sustainability named the UH Student Center as the first GOLD ranked UH Green Office. The program recognizes campus offices that have made efforts to cut waste, reduce consumption and generally make their offices more sustainable. While much of the score comes from practices that directly reduce consumption, like printing double sided and unplugging their computers at the end of the work day, what took them all the way to gold were their efforts to spread the culture to the rest of campus. Read more …
---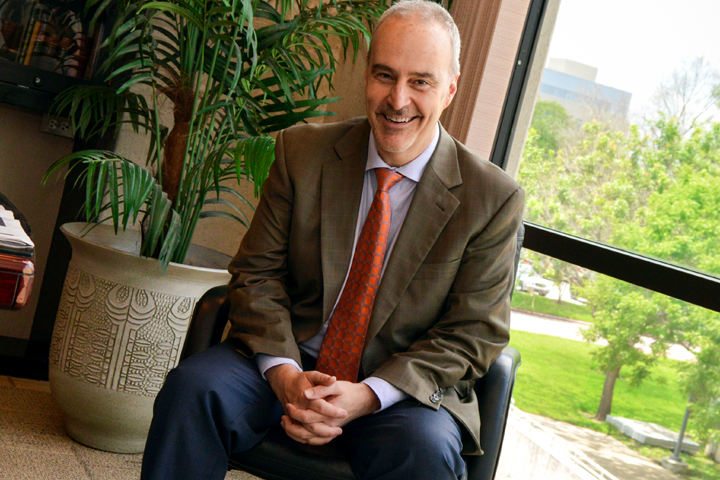 Flatt Analyzes How Attorney Ethics Rules Can Address Global Warming Crisis
UH Law Center Professor Victor Flatt's "Disclosing the Danger" article has been making waves before its official publication. The article explores the possibility that climate activists might utilize relevant attorney ethics rules to alter attorney representation for greenhouse gas emitters. It is scheduled to be published in the 2020 Utah Law Review. Read more …
---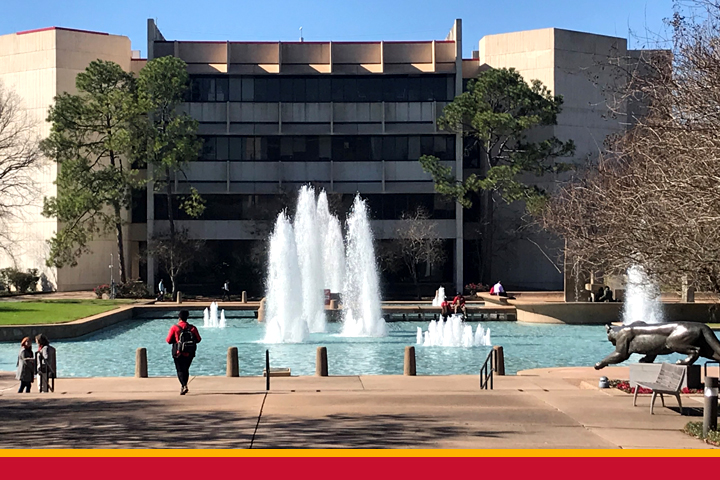 Happy Cougar Red Friday!
With the sun shining, it is a great time to get reacquainted with the campus and the beauty that surrounds us. The POWER UP Employee Wellness program has developed a series of Cougar Walking Paths on campus. Use your walking activity to move your body and get your heart pumping, with the added benefit of relaxation and stress reduction. Read more …
---
Our People
The Texas Optometric Association announced its 2020 awards recipients this week and several top honors are going to College of Optometry faculty and alumni. Kudos to Dr. Sam Quintero, O.D. who will receive the Optometrist of the Year Award; Dr. Pat Segu, O.D. '92, who will receive the Mollie Armstrong Leadership Award; and Dr. Reid Robertson, O.D. '10, will be named Young Optometrist of the Year. Read more.
The Research Corporation for Science Advancement named Associate Professor of Physics Liming Li as a Scialog, or science dialog, Fellow for his work in the exploration of astronomical bodies. Li is one of 50 early career scientists chosen to attend the corporation's "Signatures of Life in the Universe." Most recently, his research group worked on radiant energy budgets of planets and their internal heat, which can be an indicator of life. Read more.
The Conrad N. Hilton College of Hotel and Restaurant Management earned two of the three Best Paper awards at the 25th Annual Graduate Education & Graduate Student Research Conference in Hospitality & Tourism. Associate Dean Ki-Joon Back and Ph.D. student Minjung Shin were honored for their study "Inferring luxury from idleness displays in travel settings." Back, along with Assistant Professor Minwoo Lee and Ph.D. student Wooseok Kwon received accolades for their study titled "Determinants and interaction effects on restaurant review helpfulness: Drawing on dual-process and social influence theory." Read more.
Our Campus
The College of Medicine has received a $5 million gift from Blue Cross and Blue Shield of Texas. The gift will provide $3.5 million for scholarships to at least 35 medical students and $1.5 million to create a pipeline program to attract and retain students from diverse backgrounds who have an interest in practicing primary care medicine. Read more.
The 2019 electronic Form W-2 is available via PASS, effective Thursday, Jan. 23. If you have withdrawn consent to receive an electronic copy, a hard copy of Form W-2 will be mailed and postmarked by Friday, Jan. 31. To view 2019 electronic forms, log on to PASS, click on the Payroll & Compensation tile from Employee Self Service, and then click the View W-2/W-2c Form. Log on to Access.
The University's two newest parking garages now have names. Garage 5 is the Elgin Street Garage. Garage 6, which is under construction at University Drive and Spur 5, will be the University Gateway Garage when it opens in fall 2020. Together, the two garages are adding approximately 5,000 parking spaces to campus. In addition, the Elgin Street Garage will have retail and office space, with construction on that phase continuing. Read more.