Top Stories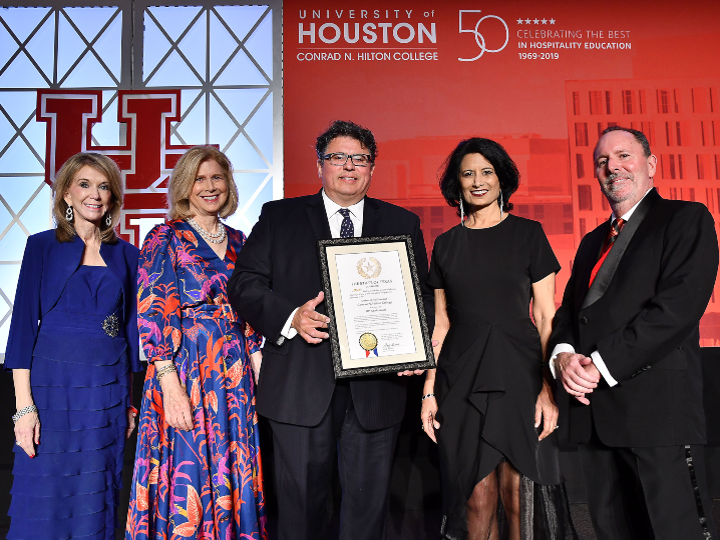 More than $1 Million Raised for Student Success at Hilton College's Golden Anniversary Gala
During its Golden Anniversary Gala, the Conrad N. Hilton College of Hotel and Restaurant Management raised more than $1 million for student success initiatives. Former Secretary of State Rolando Pablos (center) presented (left to right) UH Senior Vice President for Academic Affairs and Provost Paula Myrick Short, UH Vice President for University Advancement Eloise Dunn Brice, UH President Renu Khator and Hilton College Dean Dennis Reynolds with a proclamation from Governor Greg Abbott in recognition of Hilton College's 50th anniversary. (Photo: Dave Rossman) Read more …
---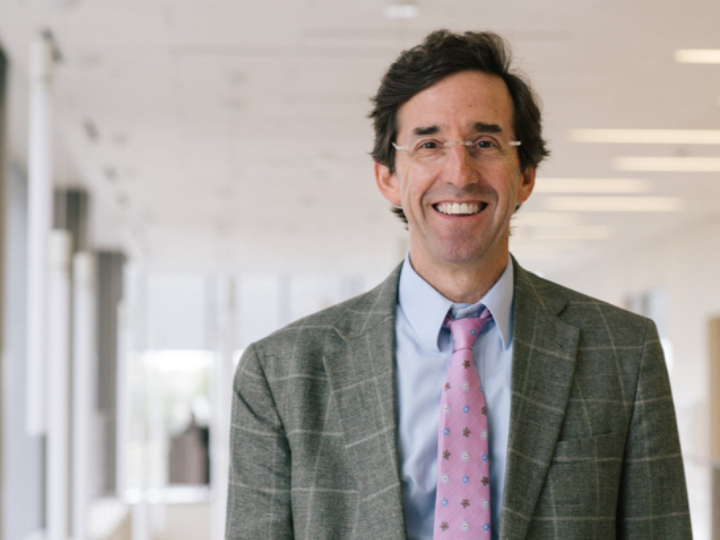 Health Care Intervention: Treating High-Need, High-Cost Patients
Patients with complex needs such as serious mental and physical health problems and substance use disorders flock to emergency rooms costing the health care system billions of dollars every year. A new study led by Dr. Dave Buck, associate dean for community health at the UH College of Medicine, suggests a nontraditional approach to these patients can significantly improve their daily functioning and health outcomes. Read more …
---
UH Nursing Recognized for Diversity, Inclusion
UH College of Nursing has been recognized nationally for its commitment to diversity and inclusion. For the fourth year in a row, INSIGHT Into Diversity Magazine has bestowed the college with the Health Professions Higher Education Excellence in Diversity Award. Read more …
---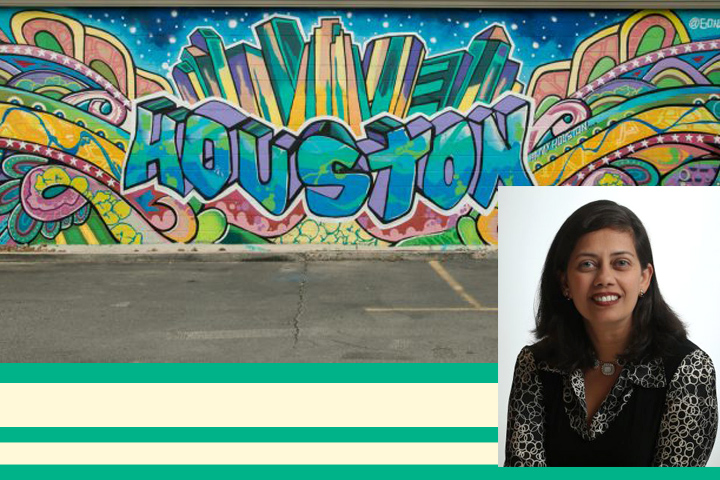 Bauer Research Focuses on the Intersection of Art and Community Development
A new interdisciplinary study from C.T. Bauer College of Business yields important insights about the intersection of art and community development. Associate Dean for Research and Marketing Professor Vanessa Patrick (pictured) and Bauer doctoral student Ngoc "Rita" To are part of a team of researchers whose work, "Collaborative Art: A Transformational Force Within Communities," was recently published in the Journal of Consumer Research. Read more …
---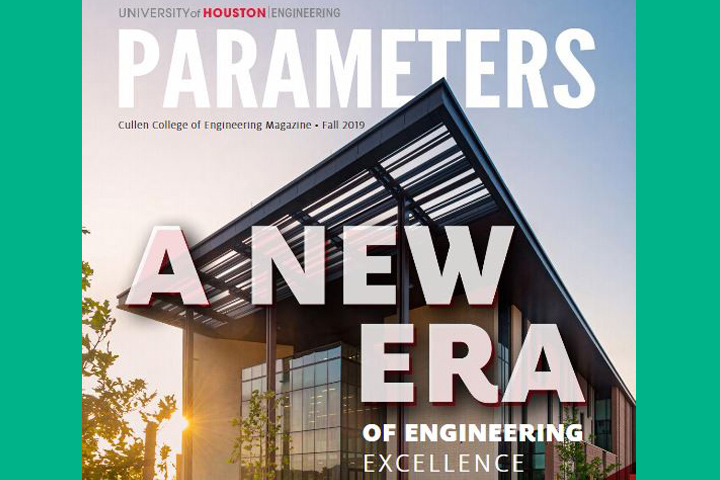 A New Era of Engineering Excellence
The latest issue of Parameters, the Cullen College of Engineering magazine, is now available. In this issue, the magazine explores UH Engineering's expansion to UH at Katy and how it serves as a model partnership between academia and industry. It also delves into the launch of the College's new Innovation & Entrepreneurship initiative and the many exciting ideas that are being brought from the lab to the market.  Read more …
---
Our Campus
The works of renowned photojournalist Ernest C. Withers (1922-2007), who captured the progression of anti-racism protests, marches and activism throughout the United States, will be on view at the M.D. Anderson Library through Sunday, Nov. 3. The photo exhibit, "I AM A MAN," begins in the late 1950s and chronicles pivotal moments in history of the civil rights movement. Read more.
UH Libraries announced a new campus-wide open access service and will host open educational resource workshops to highlight University initiatives related to open access. Faculty can learn more about freely available learning materials which may be legally used, shared, and adapted for the classroom. Read more.
The Staff Tuition Scholarship supports and encourages employee development through formal education, with a priority on the attainment of baccalaureate degrees and beyond at the University. The Spring 2020 Staff Tuition Scholarship application window is open now through Nov. 22. Read more.
Works by Jacqueline Nova, a pioneer in electroacoustic music, and Paul Mpagi Sepuya, a globally acclaimed photographic artist, will be on view at the Blaffer Art Museum. Both exhibitions will debut with a reception from 5 – 8 p.m., Saturday, Oct. 19 and are free and open to the public. Read more.