Top Stories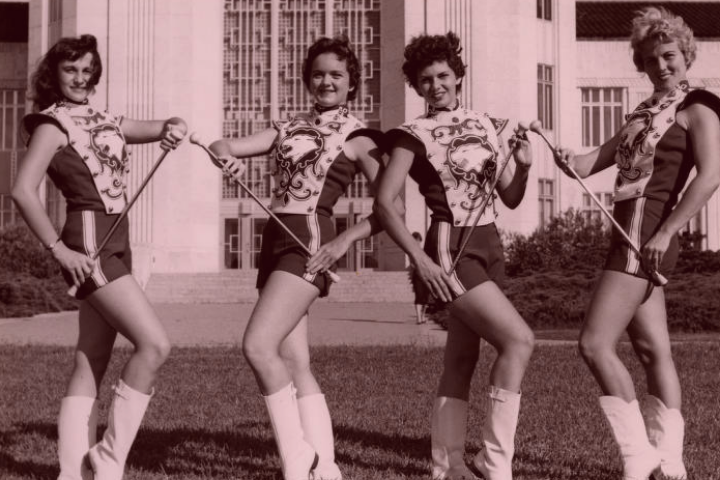 Happy Cougar Red Friday
School spirit has always been in the heart of every UH Cougar. Happy Cougar Red Friday! Find more historical photos celebrating our UH history in the UH digital archives. Read more …
---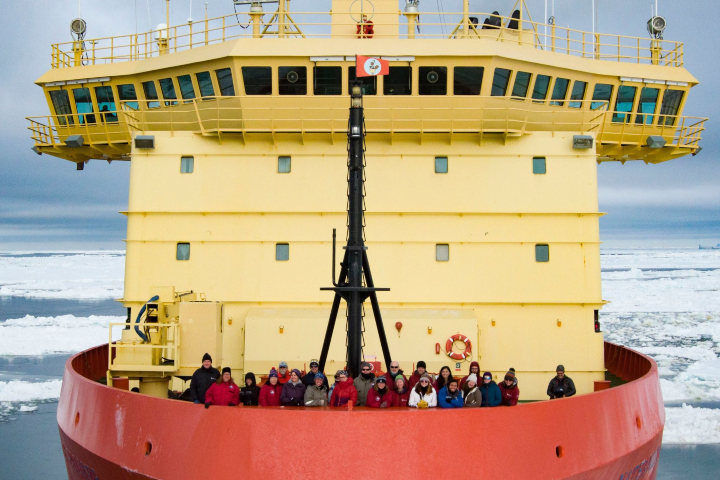 Back from the Bottom of the World
Associate Professor Julia Wellner spent two months in one of the most remote locations on Earth. She and other crew members for this year's Thwaites Glacier Offshore Research Project boarded the research vessel/icebreaker Nathaniel B. Palmer in Punta Arenas, Chile, and sailed to the west coast of Antarctica. During that time, they rescued a fishing boat trapped in the ice, discovered a previously unknown island and filmed for a documentary series, "Big Ice," set to air in 2021. Read more …
---
Open Educational Resources Grant Program Accepting Applications
UH faculty are invited to apply for grants for the creation and implementation of open educational resources. The Texas Higher Education Coordinating Board OER Grant Program provides grants to adopt, modify, redesign or develop courses using only OER. Applications must be submitted on or before June 15. Read more …
---
2020 Staff Focus Rewind
If you missed this year's Staff Focus event featuring President Renu Khator, it is now available for viewing online. This year's Staff Focus event focused on dealing with change in the workplace. This event was organized by the Staff Affairs Committee and Co-Chairs Seth Evans and Whitney Johnson. Read more …
---
Test Your UH Football Knowledge
Can you name Houston's career AP yards leaders or career interception leaders? Put your UH Football trivia knowledge to the test with this series of quizzes.  Read more …
---
Our Campus
Although the Campus Store is closed to the public, it is still committed to service excellence during these unprecedented times. For convenience, the Campus Store now offers several options to place online orders, including curbside pickup. Read more.
There are few places on campus as unique as the green roof on the Burdette Keeland Jr. Design and Exploration Center. Visitors will find bluebonnets, Indian paintbrush wildflowers, prairie grasses and butterflies covering the roof of the building. The beauty is thanks to the work of the Horticulture Society, a student organization of UH's College of Natural Sciences and Mathematics, and the vision of students and faculty in the Gerald D. Hines College of Architecture and Design. Read more.
The College of Pharmacy has the fifth highest national 11-year average for North American Pharmacy Licensure Examination (NAPLEX) first-time pass rates among accredited U.S. peer institutions. The mean of the college's first-time pass rate from 2009 to 2019 is 98.2%, only one-tenth of a percentage point behind the next highest institution and only 1 percentage point behind the highest institution overall. Read more.