The University of Houston is committed to protecting the trees on campus. In fact, according to campus policy, the footprint of any new building must be offset by the planting of new trees. This Valentine's Day, hundreds of volunteers from multiple campus departments, as well as community partners, came out to plant these vital offset trees.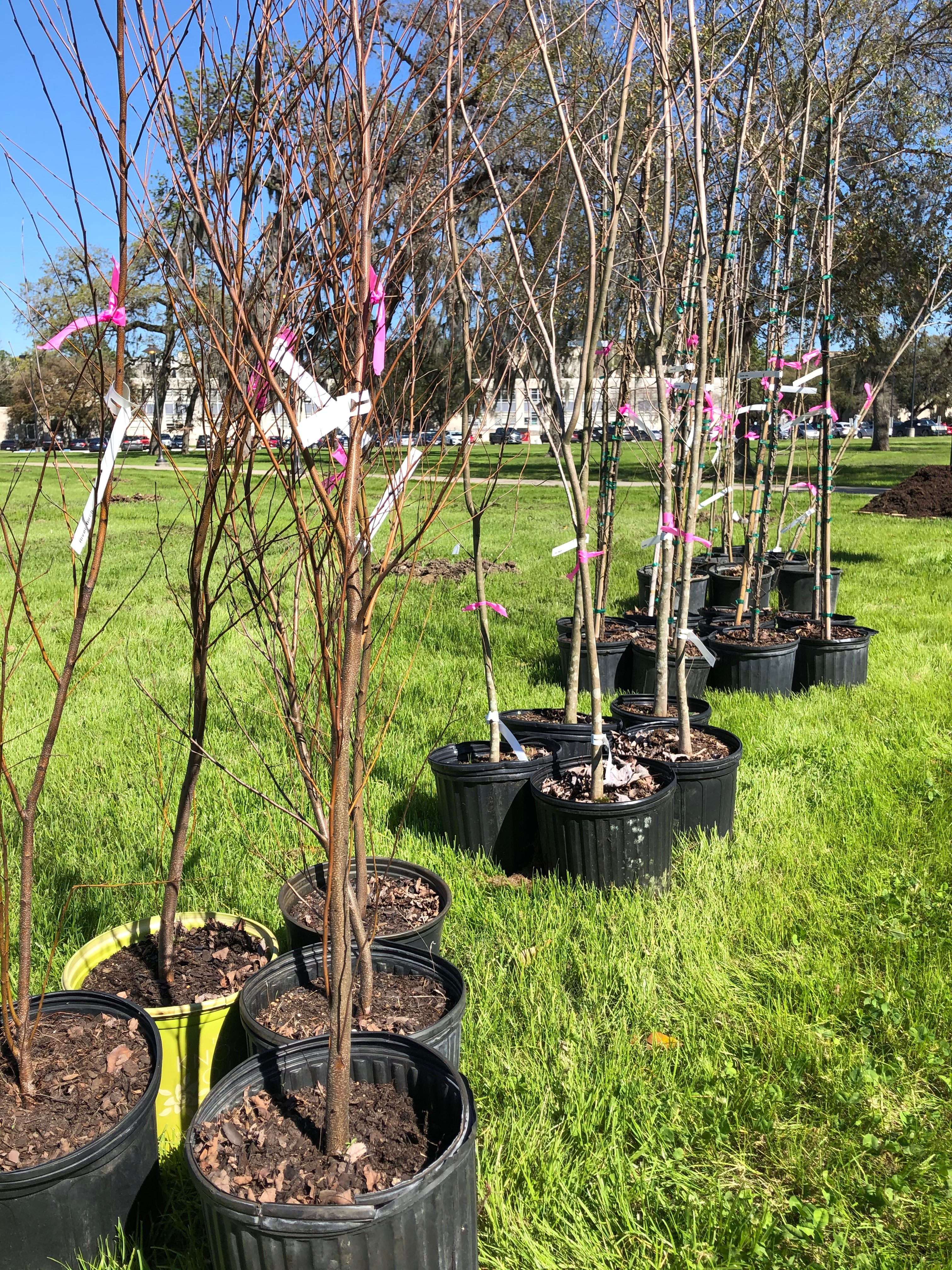 The story actually begins in October 2019. Each year, The Office of Sustainability hosts UH Arbor Day. Normally, the office plants two trees near the Campus Community Garden. In 2019, however, Apache granted the University with four hundred trees to offset the construction of the new Elgin Street Garage. Instead of planting the trees quietly, the UH community rallied to host the campus' biggest Arbor Day ever. A team of over one hundred volunteers planted an entire "nursery" of trees in open green space that used to be parking lots, but there were still hundreds of trees left to plant.

So, instead of flowers and chocolate this Valentine's Day, UH volunteers showed their love by planting the remaining trees in vital spots all over campus. Yet again, nearly a hundred volunteers came out to support the initiative. Trees are lost on campus due to drought, flooding, and other issues beyond construction. These new trees will replace such losses to the canopy while offsetting the carbon footprint of new construction on campus. For a full picture of the value of our campus trees, check out the campus Tree Inventory.