Assistant Professor Awarded Research Grant from Alzheimer's Association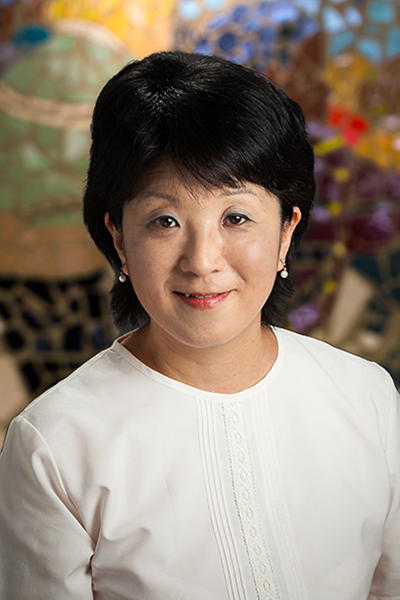 October 7, 2020
(HOUSTON, TX) - The Alzheimer's Association recently awarded Assistant Professor Christina Miyawaki a grant totaling $150,000 to further the study of Caregiver-Provided Life Review for persons living with dementia.

Read more to learn about how this grant will further the research to better understand dementia and depression as it relates to the elderly.
----
Name: Christina E. Miyawaki
Preferred Pronouns: She/Her/Hers
Title: Assistant Professor

Congratulations on the $150k Alzheimer's Association Research Grant! What will this grant allow you to do that you wouldn't have been able to do before?

As you may know, many Americans experience depression, especially among older adults (>65 years and older). The rate is even higher (30%) among persons living with dementia (PWD). One in 10 older adults (5.6 million) has Alzheimer's dementia, and 70% are cared for by their families. This public health issue will worsen as the aging baby boomers grow from 55 million in 2019 to 88 million in 2050. We developed a novel depression intervention, Caregiver‐Provided Life Review (C‐PLR), for PWD based on life review (LR) therapy to address these challenges. We conducted a C-PLR pilot study in a community setting and got promising results in 2018. So this time, I proposed to examine the feasibility of C‐PLR in long‐term care facilities (LTCF).

How do you believe your public health study with Alzheimer's and depression connects with the GCSW's vision of achieving social justice?

I believe my project perfectly aligns with the GCSW's vision because we are targeting older adults with physical and mental vulnerabilities. Older people living with Alzheimer's disease and related dementias (ADRD) AND depressive symptoms and their family caregivers:
who may not be able to advocate for themselves (social justice);
may not be able to afford professional services (economic justice)
inclusive of all racial/ethnic groups (racial justice).
For those that might not be knowledgeable, what is Caregiver-Provided Life Review (CPLR)?

We all reminisce about our good times and bad times in our lives. Life Review (LR) is more like a structured reminiscence. LR is an evidence-based depression intervention commonly used for older adults, and it is usually conducted by a trained therapist individually or in a group. It consists of 8-10 sessions, and each session lasts 1-2 hours. A therapist and the client go through the client's life chronologically (from childhood to present time) and try to achieve a sense of peace about the client's experiences to alleviate their depression. In my C-PLR (Caregiver-Provided Life Review), we will train the client's family caregiver with the LR skills, and the caregiver, instead of a therapist, will provide LR to their loved one.

C-PLR is very innovative because:

Innovative, non‐stigmatized delivery method. Mental health clinicians typically provide LR therapy, and that can be stigmatizing for many. C‐PLR is non‐stigmatizing because family members deliver it. These family members are those with whom care recipients are familiar and comfortable.
Innovative, convenient delivery setting. Many conduct LR therapy at the clinician's office, where participants need to travel great distances. This traveling can impact their schedule and health. On the other hand, we deliver C‐PLR in the care recipient's home or LTCF. Thus, no travel is required and it is convenient.
Innovative, flexible delivery schedule. Clinician's LR therapy runs 1‐2 hours weekly for 8‐10 weeks. Participants may miss sessions due to illness, etc. C‐PLR has a flexible schedule because the caregiver‐care recipient dyad decides when to conduct the sessions.
Innovative, economical delivery cost. Clinician's LR therapy can be costly. C‐PLR is economical because it is caregiver‐provided, and no fees are involved.
What are some of the challenges/concerns you see with the aging population who suffer from Alzheimer's dementia and depression?

As mentioned earlier, due to the baby boomer generation approaching senior citizen status, we have already begun to experience the overall aging of the population. Consequently, we will have more PWD and older adults with depression. Because family members have provided the vast majority of care for older adults, we will need more caregivers. What is challenging is that many of the current caregivers are the baby boomers (please see my recent publication on the baby boomer caregivers). This means more baby boomers require caregivers for themselves. Who will be caring for those baby boomers? This dilemma is a significant but an inevitable reality that we are facing right now.

What do you believe are some of the large-scale and small-scale benefits of being able to provide those suffering from Alzheimer's CPLR?

We all want to know that our lives are full of worth and have meaning and matter to someone or society, especially among our family members. Going through our lives – both good times and challenging times – with someone we value, such as our family or close friends, and making peace of our lives will empower us. We can leave our legacy to many future generations to come.

If you can offer the C-PLR with residents at LTCF, especially right now, it is so critical. Due to the COVID pandemic, those LTCF residents have become more isolated since no one can visit them, including their family members. We offer C-PLR by telephone so family members can still provide and enjoy the C-PLR intervention by phone.

We want to widely disseminate this C-PLR intervention so that more PWD and their family can enjoy and empower PWD's life. The C-PLR study will determine if trained caregivers can effectively provide LR to the residents of LTCF. My long-term goal is to develop depression reduction interventions with high potential for broad reach in PWD. I believe the C-PLR has a highly significant impact as findings can provide essential information on increasing the provision of an easily‐delivered, non‐stigmatizing, cost‐effective, innovative treatment for depression in PWD.

Please share anything else we should know about this project.

Currently, we are recruiting study participants.
We are looking for caregivers who are:
family members or close friends of the care recipients; can
complete a 6-hour C-PLR caregiver training; and
six LR sessions with care recipient, pre/posttests, and weekly fidelity check-in calls and a post-intervention face-to-face interview.
Care recipient inclusion criteria include:
long-term care facility residents;
diagnosis of dementia by a medically licensed physician; and
meet the depression and cognitive threshold of the study. There will be monetary incentives of $110 for caregivers and $40 for care recipients.

If you are interested in participating in the study or finding out more information about the study, please contact me at cemiyawaki@uh.edu or 713-743-0320.