Social Work Students Increase Involvement in Political Campaigns Ahead of Primary and Election Season
Pictured Clockwise from Top Left, Joy Fairchild, Stephani-Nicole Leota, Selena Garcia, and Natalia Giraldo-Santiago
March 2, 2020
(HOUSTON, TX) - With the primaries in full swing and the presidential election in November, students and organizations at the Graduate College of Social Work (GCSW) have been actively increasing their involvement in the political process on a local and national level. Their activism reflects the next generation of social workers utilizing the skills they have developed in the classroom to mobilize and advocate for social justice issues for the upcoming election cycle and beyond.
First-year MSW students Stephani Leota and Joy Fairchild have been volunteering locally for the Elizabeth Warren campaign. With increasing awareness of the rapidly diversifying South, they have quickly identified the growing importance of political involvement in the social work profession.
"The easiest way to advocate for ourselves and our clients is to be an informed voter in every race. I also truly believe that canvassing in your neighborhood for a candidate you like is the best way to grow a community and get to know what your neighbors need," said Fairchild. "We have a responsibility to advocate for good leadership." 
Stephanie Leota, who makes as much time as possible to engage in the political process while co-parenting her son with her wife, echoed these sentiments and added that political involvement can look very different when compared to the political activism of generations past. 
"It's important to recognize that involvement can mean different things," said Leota. "Involvement can look like posting the dates for early voting on your Twitter feed. Involving yourself in the political process starts with being aware of the issues you care about and doing your best to affect positive change." 
Some students whose roots lie far outside of Texas have taken their engagement to the streets of Houston and beyond. Natalia Giraldo-Santiago, a second-year PhD student from Puerto Rico, and an active member of the Latinx Social Work Student Association has been canvassing for the Bernie Sanders campaign in Houston. She hopes to serve her community through research and policy development.
 "I have an ethical responsibility to engage in social and political action with and for the community I serve," said Giraldo-Santiago. "Canvassing in the community has informed my research interests, which focuses on the social and economic determinants of health among low-income Latina women. I hope that by being politically involved, I'll be able to serve and collaborate with these communities to develop better and well-informed health-care policies."
First-year MSW student Selena Garcia's political commitment and personal story has been highlighted at the national level. After a video post where she shared her status as a DREAMer went viral via Pete Buttigieg's social media accounts, Garcia was asked to share her story and volunteer on the campaign trail in Iowa, New Hampshire, and Nevada. Also, she has been active as the MSW Student Representative of the National Association of Social Workers' (NASW) Texas​' Political Action for Candidate Election (TPACE). In this role, she endorses and financially contributes to candidates from any party who support the social work profession and those they serve.  
"As a DREAMer, I never really got the chance to use my voice. Being more involved and taking inspiration from the college's mission of social justice, I have been able to use my voice as an empowerment tool to speak out against injustices," said Garcia. "Behind the scenes, I am helping to shape policies by using my voice and sharing my story, both of which could potentially help create real change for immigrants and Latinx people like myself." 
GCSW Associate Professor Suzanne Pritzker, whose work and research have primarily focused on youth civic engagement and political social work, takes immense pride in the work of the next generation of social workers.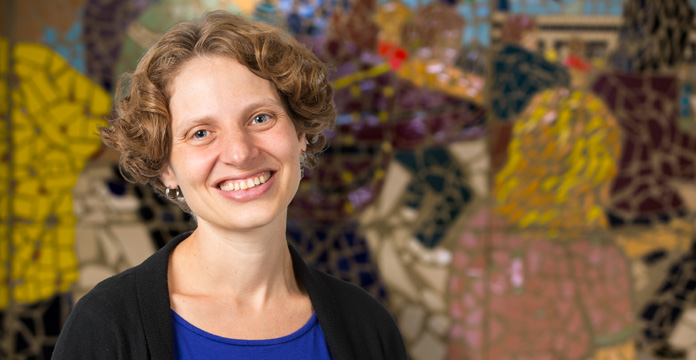 "Involvement in the political process--getting involved in impacting who is elected--is a critical mechanism by which social workers can help to promote policies that promote social justice and meet the needs of the marginalized and underrepresented communities with whom we work," said Pritzker. 
As the tide of civic engagement among youth slowly rises, there will also be a critical and ever-growing need to expand the inclusion of more voices that have been historically and statistically marginalized. Even with such challenges ahead, the next generation of social workers is already seeking to address the gaps that leave countless people out of the political process.  
"Each of these students has jumped in full-steam in support of a candidate that has deep resonance for them," said Pritzker. "Whoever their preferred candidate is, it has been exciting to watch students devote their time and energy towards advocating on behalf of a candidate and sharing their enthusiasm directly with other potential voters."