Sheara Williams Jennings appointed Interim Associate Dean of the Academic Affairs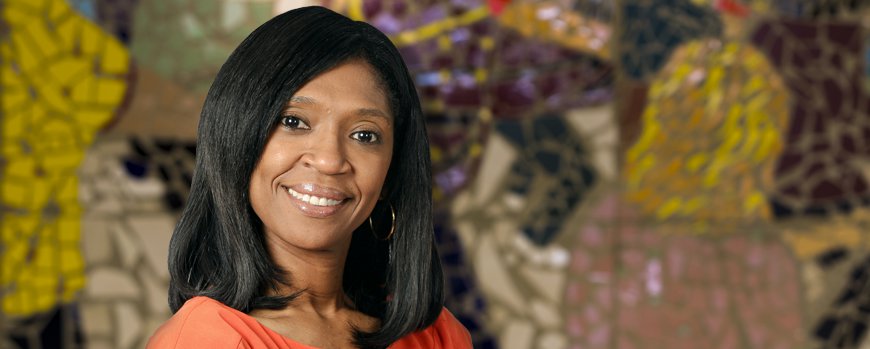 PhD Director to serve during the search for a new Associate Dean of Academic Affairs 
Dr. Sheara Williams Jennings, Associate Professor of Social Work and Ph.D. Program Director, has accepted the appointment to the position of Interim Associate Dean of Academic Affairs for the Graduate College of Social Work (GCSW).
Dean Alan Dettlaff announced the appointment at the annual GCSW Faculty Staff retreat. "I have asked Dr. Sheara Williams Jennings to serve as Interim Associate Dean while the College begins a nationwide search for a permanent Associate Dean of Academic Affairs. I am pleased to announce Dr. Jennings has graciously accepted this important role for the College."
The GCSW has not had an Associate Dean of Academic Affairs since 2009. Dr. Jennings will assume this new role on September 1, 2015. In addition to her new duties, she will continue as GCSW Ph.D. Program Director, a position she has held since 2012.
Dr. Jennings arrived at the University of Houston after obtaining her Ph.D. in social intervention research at the University of North Carolina, Chapel Hill in 2004. Her research has focused on the behavioral aspects of school readiness and academic achievement for minority students. Her current research activities focus on a 3-year multi-million dollar federal grant designed to prevent teen pregnancy and the transmission of HIV/STIs among African American youth in Houston. She is also member of the Harvard University School of Education Management Development Program Class of 2011. Throughout her career, Dr. Jennings has served on a number of committees and boards for the University of Houston including an appointment to the Chairs Leadership Academy by the Office of the Provost in 2014.
"I welcome the opportunity to assist our new dean and my colleagues during this important, transitional year for the GCSW, and I take Dean Dettlaff's confidence in my abilities to do so very seriously. I am very excited about playing a key role in re-establishing this position, Associate Dean of Academic Affairs, into our college's organizational structure."