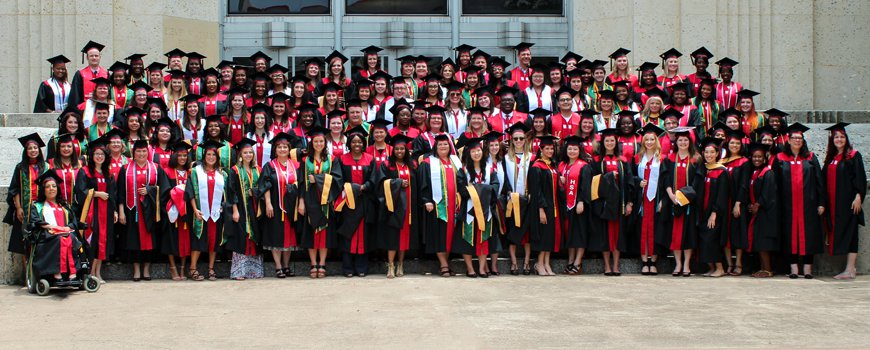 Cohort 2019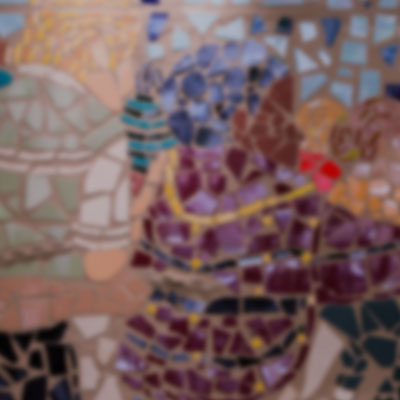 Alberto Cabrera
---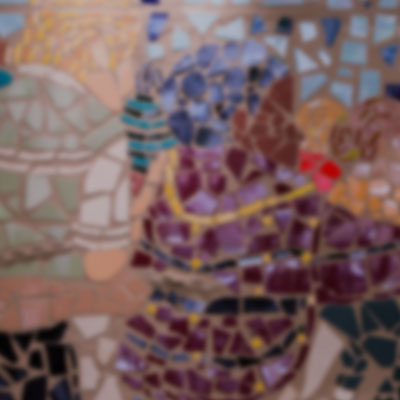 Arlene Bjugstad
---
Gabrielle Aquino
Gabrielle's research focuses on understanding the complexities of human trafficking and its impact on minority populations. Specifically, Gabrielle is interested in culturally grounded sustainable interventions for the aftercare of survivors of both labor and sex trafficking. Gabrielle has conducted domestic and international research on human trafficking, specifically in Southeast Asia. Her scholarly agenda is inspired by her direct practice experience in Los Angeles as well as her experiences with survivors of trafficking from Thailand and the Philippines. Gabrielle is passionate about advocating for human rights and promoting social justice locally and globally. Gabrielle is interested in teaching statistics and data analysis, social work research methods, and community social work practice.
---
Gaby Mohr
Gaby is originally from Tucson, Arizona and is a proud University of Arizona alum where she earned her bachelors in communication. After UofA she spent some time working with an agency (Amistades, Inc) that transformed the trajectory of her life and she eventually went on to Denver, Colorado to pursue a Masters degree in Social Work at the University of Denver (DU). She then spent time working in the substance use prevention field and wants to focus her research around substance use and the Latinx community as well as marijuana policy research.
---
Limor Smith
Limor's research focuses on examining factors associated with the level of self-stigma among emerging adults diagnosed with an initial chronic mental health condition. Specifically, this research investigates developmental pathways, ongoing maintenance, and temporal patterns associated with self-stigma. She is interested to explore the relationship between self-stigma and identity formation among emerging adults.
---
Priscilla Kennedy
Priscilla's research interests include participatory research, community social work practice, social policy analysis, and advocacy. A native of Lafayette, Louisiana, she received her MSW from the UH GCSW in 2015 and has four years of agency experience in community outreach to historically excluded people, groups, and businesses; interdisciplinary coalition building to leverage resources; and program development of health improvement interventions. Priscilla is interested in conducting qualitative research related to neighborhood effects on determinants of health and in teaching social policy and community practice. 
Cohort 2018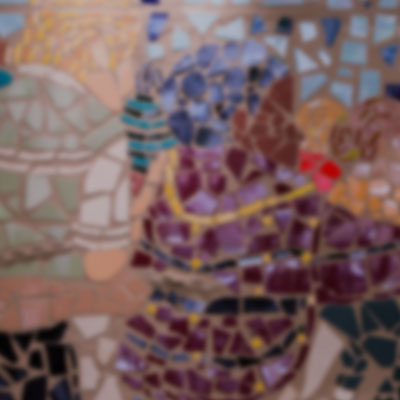 Caitlyn Mytelka
---
Lindamarie Olsen
Lindamarie's research focuses on intervening with at-risk youth to reduce justice system involvement and promote positive youth development. Specifically, my program of research focuses on interventions for at-risk youth to reduce their initial contact with the justice system and to limit their ongoing involvement in the system. This intervention research will explore and examine the effects of trauma-informed care and neuroscience on cognitive, mental health, and behavioral change within this population. Research objectives include building and expanding the state of knowledge in this field to address the interconnection of neuroscience, adolescent development, trauma, and juvenile offending, and to bridge the gap between research and practice to facilitate a more effective and responsive justice system for youth.
---
Natalia Giraldo-Santiago
Natalia's program of research focuses on addressing mental health disparities by improving access to care among racial and ethnic minorities. Through community-based participatory research and policy analysis, Natalia aims to establish partnerships with community-based and faith-based organizations in Puerto Rico to improve behavioral health services. As a community leader, activist, and believer in the power of community, Natalia recognizes the importance of bridging the gap between formal and informal pathways of care to pursue culturally grounded and evidence-based interventions. Natalia's long-term goals include evaluating the quality, effectiveness, and cultural grounding of behavioral health interventions in the United States.
---
Wen Xu
Wen Xu's research focuses on child development, especially on how parenting and education impact on children's future. She is fascinated by using longitudinal designs to identify the core environmental factors that are strongly associated with children's positive outcomes. Methodologically, Wen is interested in cutting edge quantitative methods, such as Structural Equational Modeling, Multilevel models, and Social Network Analysis. Wen got her MSW from Washington University in St. Louis. Prior to her Ph.D. study, she has experience in both social work education and practice in different areas of mainland China. She is interested in teaching research methods, statistics, and early intervention.
Cohort 2017
Chinyere Eigege
Chinyere's research focuses on examining, advocating for, and informing best practices around perinatal mental healthcare of Black women. Specifically, her research seeks to explore factors that influence coping and resiliency among Black women who experience perinatal loss. Her scholarly agenda is informed by several years of behavioral health practice as a licensed clinical social worker, and her community engagement efforts related to improving perinatal health outcomes in the Houston area. Chinyere is interested in teaching qualitative research methods, practice skills lab, social science theories, and health disparities. 
---
Sandra Jeter
Sandra conducts research focused on examining, advocating, and intervening to promote educational equality for Black girls and women. Specifically, her research seeks to investigate bias at the intersection of race and gender within education (system and structure), and its influence on Black adolescent girls and their educational experience, as well as examining protective factors to mitigate the negative effects. Through her dissertation, she will explore how school racial socialization impacts developmental competencies among Black adolescent girls, and factors that may protect against negative school racial socialization. Sandra's scholarly agenda is informed by her work as an Adaptive Behavioral Specialist and Community Psychiatrict Treatment Worker with the St. Vincent Family Center's Therapeutic School Age Program. She is interested in teaching Human Behavior in the Social Environment, Confronting Oppression, and Research Methods.
---
Sujeeta Menon
Sujeeta Elizabeth Menon, L.M.S.W, R.S.W (Singapore) is a third year Doctoral Candidate at the Graduate College of Social Work, University of Houston. Sujeeta's research focuses on justice involved youth, particularly in justice involved females with their offending, rehabilitation and desistance process. Sujeeta is interested in developing and implementing evidence based intervention for the juvenile justice system to enhance the desistance process among justice involved females, increase positive social, emotional and health related outcomes and reduce overall recidivism. She has disseminated her research across a number of forums nationally and Internationally such as the Joint World Conference on Social Work, Education and Social Development (SWSD) 2018, Council on Social Work Education and Society for Social Work Research. Sujeeta's scholarly agenda is informed by her prior work as a Social Worker in Singapore for 10 years with Methodist Welfare Services between 2006-2016, where her passion for youth work was fueled and the exposure to the challenges of youth rehabilitation became apparent. She is currently a Teaching Fellow for the online MSW program at the UHGCSW. 
---
Yu-Ju "Julia" Huang
Yu-Ju (Julia)'s research interests are coping strategy development, individual and family stress management, psychosocial well-being, and complementary and alternative treatments to regulate mental health issues (especially depression and anxiety) among cancer survivors. Her current research focuses on examining the impacts of psychological and social factors on health and mental health conditions among Asian populations; another interest focuses on the impacts of personal past traumatic experiences on clinical social work professional development in MSW students. Her scholarly agenda is informed by clinical experiences in hospitals and healthcare agencies both in Taiwan and the United States working with cancer patients and their families. These clinical experiences have led to her dissertation. For Yu-Ju's dissertation, she will identify the relationship between coping mechanisms and the effectiveness of acupuncture in reducing levels of depression among cancer survivors. Yu-Ju is interested in teaching statistics and data analysis, social work research methods, oncology social work, and social work ethics.
Cohort 2016
Theresa Chrisman
---
Nicholas Hardy
---
Stephanie Miller
---
James "Terry" Keel  
Cohort 2015
Flor Avellaneda
---
Heather DeShone
Heather's research focuses on issues related to combat veterans and military social work, with a particular interest in the experience of female combat veterans around reproduction and mental health. Her scholarly agenda is informed by practice experience in the US military, Department of Veterans Affairs and non-profit arena. She is active in building community collaboration locally as well as through state and national veteran service organizations. Heather is interested in teaching micro and community social work practice, social welfare policy, and military social work.
---
Hannah Kimbrough
Hannah's research focuses on leadership and organizational development in mental health agencies, with a particular interest in the evaluation, development, and promotion of leadership skills within the social work profession. Her research interests derived from several years of practice experience in mental health settings as well as teaching online social work courses to graduate and undergraduate students. Hannah hopes to continue improving online learning experience for future social workers as well as continue teaching courses such as social work practice, human behavior and the social environment, and on death and dying.
---
Kenya Minott
Cohort 2014
Tamara Al-Rawwad
---
Shahnaz Savani
---
Ann Webb
Ann's research focuses on the intersection of social work and the law, with particular interest in multidisciplinary practice involving social workers and lawyers, and immigration issues affecting children and families. She has served as faculty on collaborative projects involving social work and law students assisting detained women and children seeking asylum, and has developed a unique experiential learning program to engage social work students in practice arenas involving law and social work. Her scholarly agenda is informed by her experience as a lawyer and social work clinician, and by her role as advocate for underserved populations. She is interested in teaching assessment, social policy, social work and the law, and social work with refugees and immigrants.
---
Miao Yu
---
Shu Zhou
Shu Zhou's research interests are related to social work education in the areas of supervision, teaching and training, curriculum mapping, and international social work. Her current research focuses on the development of an evidence-informed training curriculum for new social work supervisors. Through her dissertation, Shu will explore the concept and processes of supervisory transitioning among new social work supervisors, and examine the knowledge, skills, and abilities that social work supervisors are equipped with before preparing for their leadership positions. Her scholarly agenda is informed by practice experience as a frontline social worker and a supervisor. She is interested in teaching assessment, practice skills lab, field education seminars, and child welfare.
Cohort 2013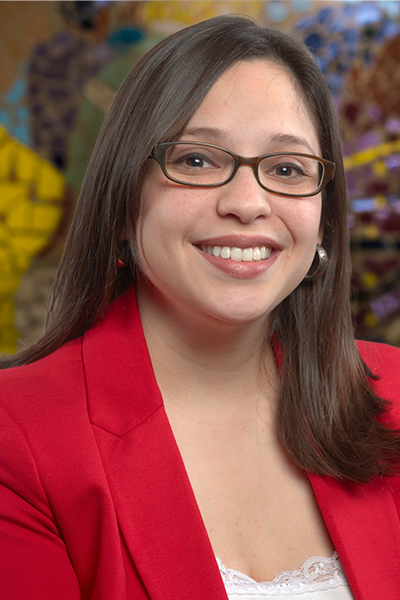 Liza Barros
Liza's research focuses on understanding factors that influence economic inequities of Latinos and Latino immigrants in the United States. Specifically, she is interested in developing interventions that promote economic development for Latinos at the micro, mezzo, and macro level. Her scholarly agenda is informed by her significant time in direct practice with the Latino community in the Houston area, and her research experience with undocumented immigrants. Liza is passionate about promoting economic justice by teaching financial capability courses to social work students. Additionally, she is interested in teaching social welfare policy and macro social work practice courses. With many years of teaching experience, Liza is proficient with face-to-face, hybrid, and online instruction and is currently a member of the online instructional design team for the new MSW online program at the GCSW.
---
Lynley "Christain" Carr
---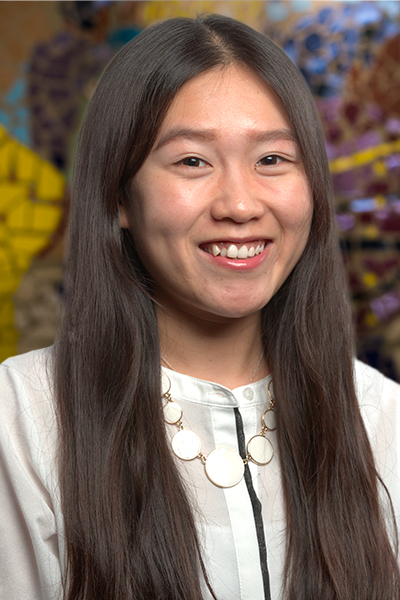 Xin Chen
---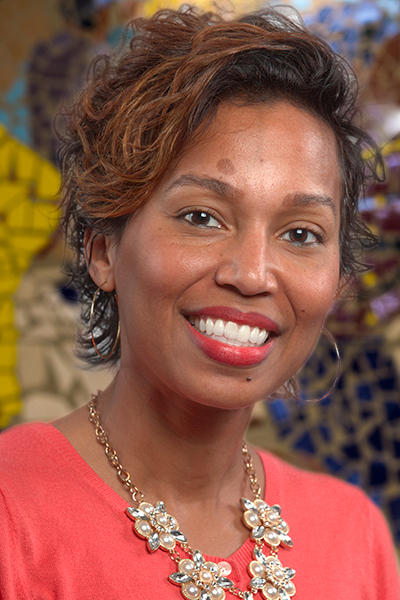 Maurya Glaude
Maurya's research focuses on improving accessibility of continuing care services for adolescents experiencing substance dependence, with a particular interest in developing culturally relevant practice models for minority adolescent males and their families. Her scholarly agenda is informed by over seven years of behavioral health practice experience as a licensed clinical social worker, a decade of social justice advocacy as well as significant administrative experience in social services delivery, grant writing and program development. Maurya is interested in teaching social work methods, social justice theory and social work ethics.
---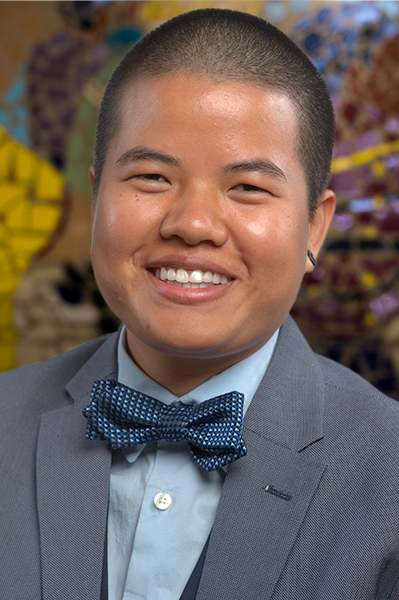 Becca Keo-Meier
---
Richard Wagner
Cohort 2012
Fredreka Levingston
---
Kit Ying "Anny" Ma
---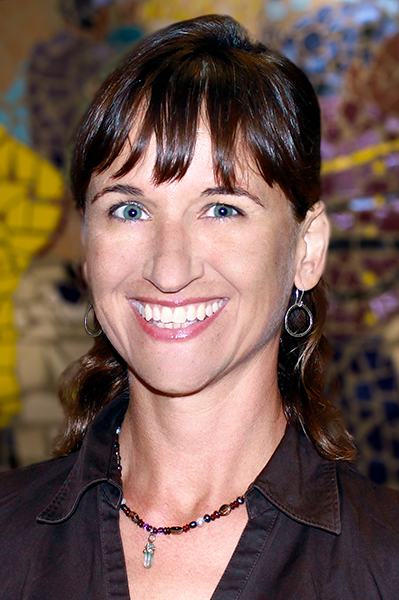 Rebecca L Mauldin
Rebecca's research focuses on social relationships and wellbeing among older adults, with a particular emphasis on relationships in assisted living facilities. She is interested in interventions that improve social integration and empower older adults to provide social support to one another. Her dissertation research uses social network analysis to examine the co-evolution of friendships, acquaintances, social support, and negative interactions with physical and cognitive functioning and depression in an assisted living facility. Rebecca's CSWE presentation, The Evolution of Student Relationships over Time in a Cohort-Based MSW Program, presents findings from a social network analysis she conducted among MSW students. Rebecca is interested in teaching macro social work, research methods, social theory, and aging studies.
---
 Anthony H Minter